How To Document Evidence for a Wrongful Termination Case
Being the victim of wrongful termination in California is a difficult and traumatic experience. But if you have the appropriate strategy and thorough collection of evidence, you can support your cause and pursue justice.
To bolster your stance convincingly, it is crucial to present a compelling argument and thoroughly document the supporting evidence.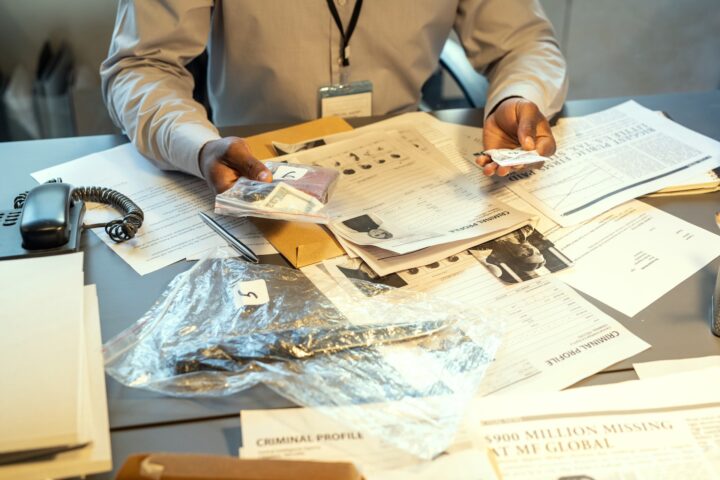 Let's walk through the essential stages of gathering and organizing evidence to build a strong case for wrongful termination. It will help you determine the tools you need to create a solid case for wrongful termination.
Recollect Your Thoughts
To gather evidence properly, organize your thoughts and memories from when you suspect the unjust termination occurred. Compile any pertinent information, including dates, times, discussions, and activities before the termination. To offer a compelling argument, a precise time frame is essential.
Examine Employment Agreements
Understand your job contract and company policies as they are the foundation of your working relationship. Examine any clauses that speak to dismissal, punishment, or the grounds for it. Contrast these clauses with what your employer has done to find any inconsistencies.
Save Any Written Correspondence
Preserving written correspondence is one of the most essential factors in any wrongful termination lawsuit. Emails, texts, internal memos, and any other written documents that might be pertinent fall under this category.
Pay close attention to any correspondence regarding how you performed at work, disciplinary proceedings, or discussions regarding your termination.
Gather Testimonies from Witnesses
The credibility of witnesses is crucial in wrongful termination cases. Speak with coworkers, subordinates, managers, or anybody else who may have heard about or witnessed essential events relating to your termination. Document their statements accurately and include contact information for later use.
Maintain a Record of Performance
Feedback and performance reviews are also essential evidence in a wrongful termination lawsuit. assemble any previous performance evaluations and written or verbal criticism from your superiors or the HR department. Positive reviews can support your argument and refute charges of subpar performance.
Record Unlawful Conduct or Retaliation
Keep records of any instances of retaliation, harassment, or discrimination you may have encountered at work.Unlawful behavior can significantly influence your case because it shows a history of abuse and could be the reason you were fired.
Assemble Data on Comparable Workers
The context for your wrongful termination claim might be provided by contrasting your treatment with that of other employees in comparable positions. If you discover differences in disciplinary measures or dismissals, gather documentation regarding how other employees in similar situations were handled.
Keep a journal
The Los Angeles wrongful termination attorneys at Yadegar, Minoofar, & Soleymani LLP recommend that you should keep a personal journal. This is a helpful technique for recording your emotional condition and how the unlawful firing has affected you personally and professionally is keeping a personal journal. A diary can offer perceptions of the psychological cost of the dismissal, which can be vital during settlement discussions or legal actions.
The quality of your evidence in a wrongful termination case might make all the difference in getting a successful outcome. You give yourself the power to make a strong argument and can demand the justice you deserve by adhering to these guidelines and meticulously documenting your facts.
Keep in mind that speaking with a qualified employment lawyer can offer crucial direction and help all along the way. Maintain a proactive, organized, and focused attitude since your dedication to gathering evidence may finally result in a victorious conclusion to your wrongful termination claim.