How to Choose a Counter Top Installer Professional?
So, you have decided to install a countertop, right?
Well, that's the reason you are here, looking to make your installation process seamless and convenient.
Once you have successfully decided on your material and design for your countertops, the next step is finding a supplier and installation firm that can handle the work.
Choosing the appropriate countertop installation in Chicago is essential for your countertops to appear gorgeous and function properly for many years.
Continue reading to learn the crucial factors to consider when choosing a professional for your countertop installation.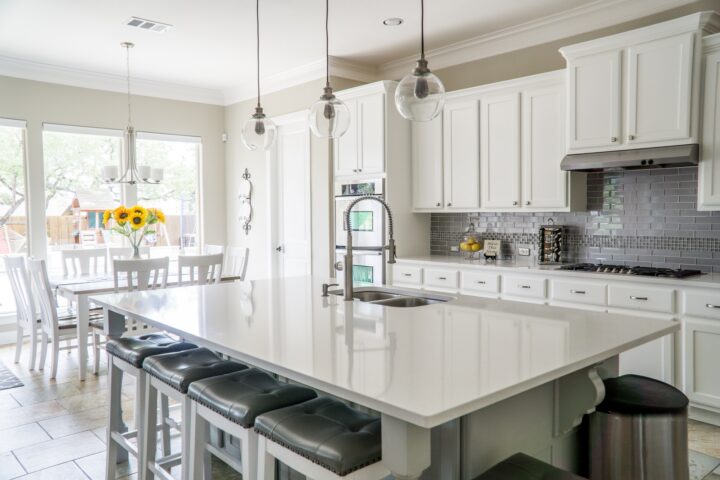 1. Ask for Referrals or Recommendations
Asking your family and friends who handled their renovations is always a wonderful idea. Visit their homes to check on the installation's quality, and then inquire about the installer and supplier they hired, their level of satisfaction with the work, and whether they would suggest their services. Obtain as much information as possible about the countertop installation firm, such as reviews, testimonials, and details about their track record.
2. Meet With Multiple Contractors
Once you have compiled a list of potential contractors in your region, it is crucial that you take the time to speak with a few of them, as doing so is frequently the best way to determine which countertop installers have the most expertise can fulfill your expectations.
When meeting with contractors, enquire about their experience, the materials they use, and the methods they employ. Additionally, request to examine samples of their prior work so that you may assess the caliber of their seams and edges.
3. Visit their Showroom/Facility
Most granite countertop installations in Chicago provide in-home services, bringing you tiny samples so you can choose the colors at your convenience. While it may sound wonderful, there are several drawbacks to this. For instance, there may be significant differences between the granite samples they deliver and the Granite they use to build your bathroom or kitchen worktops.
Each batch of Granite has a different grade and appearance. Even the same granite slab might look different in various parts of the same slab. You cannot artificially create Granite; its exact appearance cannot be controlled. Your best option is to visit the granite factory or showroom of the granite installation firm to select the granite slab that exhibits the least variation and has a pleasing, alluring appearance.
4. See The Slab You're Buying First
If you decide to use stone or slab countertops, you must choose a countertop installation that will let you see the entire slab before you sign anything. A reputable installer will let you see the entire slab to confirm it is to your taste and is not damaged before you agree to anything. A small sample might not truly reflect the veining and colors in the entire slab.
5. Look at The Tech They Utilize
Check if the fabricator's tools and technology are adequate for your requirements. Use computerized digital templates to guarantee that your countertop fits into the kitchen without a hitch. The most up-to-date tools are always available at a trustworthy countertop installation business to guarantee that they can precisely cut the Granite to the desired shape. This apparatus reduces the likelihood of damage and waste, and the countertop is cut successfully.
Conclusion
Choosing a local fabrication firm to perform your kitchen countertop installation can ensure that the kitchen has the ideal appearance you had always envisioned. You'll be good if you go over these factors before choosing a granite installation firm.