Have the Right Stuff for Your Trip Type
Prepping for a trip can be stressful for some and a total breeze for others. Some people make detailed lists. Others pack a week in advance.
But what you do on the trip has more bearing on what you need to pack than you might realize.
Let's go through how to prep for some specific scenarios, so maybe you can feel ready for your trip.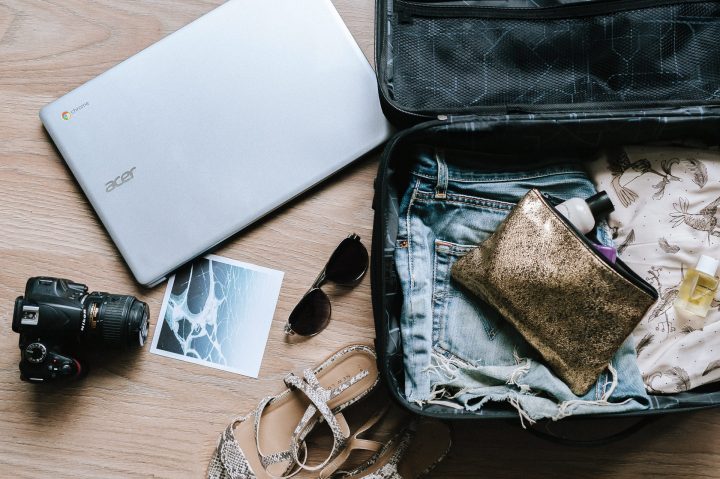 Camping
The outdoors can be an intimidating place, so you need to be prepared. Depending on the campsite or campground, you will need everything from clothes and bedding to food and cooking equipment.
Let's say you are going for a long weekend away in the woods, traditional camping. A standard tick list will look like this:
Sleeping bags and sleeping mat
Tents
Camping meals and snacks for hiking
Pillows
Clothes and boots appropriate for the weather
Trash bags
The things you might forget about are some of the more techy things. Camping is an escape from the everyday hustle and bustle. However, you need some technology, if only for communication with the outside world in an emergency. You will also want to protect that tech with a cover. With getcasely.com and other sites like them, you can find heavy-duty cases specifically designed to protect against drops.
Hotel Stay with the Family
Something that requires a bit of plate spinning and coordination, the family holiday stay at a hotel needs some serious planning. With partners, kids, cousins, grandparents, aunts and uncles in tow — life becomes tricky when you coordinate a few different households. 
Clothes, toys, baby stuff if needed, sunscreen, an extra shirt, spare charger, spare toiletries — no matter what, pack a little extra of everything! That way, if someone forgets something, you have them covered.
Besides everyday essentials, one thing that many people overlook is food. Sure, you have room service, a hotel restaurant, and local eateries. But vacation is expensive enough — packing food for a hotel stay with kids drastically cuts down costs.
You can pack things like mini-muffins for breakfast, tuna kits for lunches, juice boxes, and various healthy snacks (raisins, trail mix, etc.).
Business Trip
Are you heading away with your colleagues? You are likely just packing for yourself and heading somewhere with plenty of amenities — but it's essential to have appropriate business travel attire.
Be sure to have something professional to wear, comfy clothes for your downtime, something snazzy if you go out for food or drinks. Gauge the type of trip you are going to and pack accordingly. If you know it is a casual event or a highly professional conference, have clothing that works for the event.
As some added things, get yourself a lint roller and maybe even some stain remover pens. These can be a real lifesaver to have on stand-by if you only have space for minimal clothing.
To Conclude
No more last-minute packing! Make sure well in advance you have everything you need for the trip you are going on, and you'll be able to focus on what matters — the trip!