Great Hotels for Adventure Travelers in Australia
Planning the perfect itinerary is as daunting as choosing a hotel that suits your needs. Deciding where to go and what to do is only half of what needs to get done for your journey to Australia. With so many choices, looking for a great hotel, as well as a trusted car rental in Parramatta – Sydney is just as important.
They can make or break your trip to the land of Oz just like how getting the right deal can make or break your wallet. Be sure to use coupons for your bookings whenever possible to make your budget last. Visit sites such as https://www.retailmenot.com/view/priceline.com to find the latest coupons from Priceline.com to save on flights, hotels, cruises or even car rentals.
Whether you are an adventurer or on holiday with family or mates, you'll never run out of fantastic spots to visit and excellent places where you can stay. So, below is a list of recommended hotels that I hope will help you decide.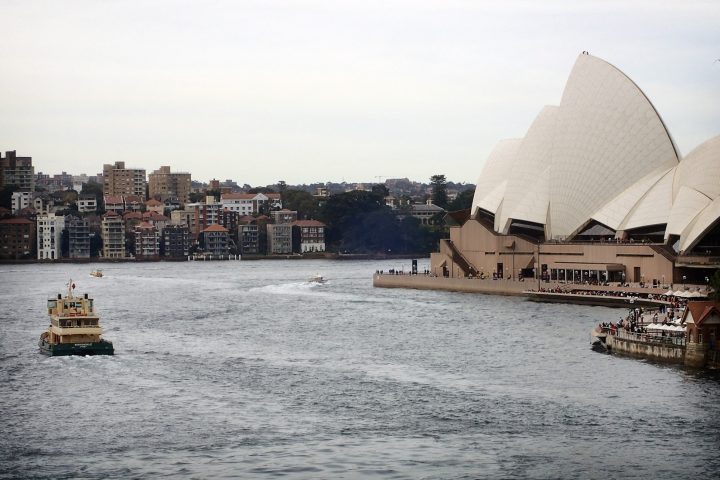 Great Hotels in Australia
Park Hyatt Sydney
If you want spectacular views of the Sydney Opera House and the Sydney Harbour, as well as fine dining and top-notch service, this five-star hotel is the best place to be. You'll find almost everything you could ever want here, from a rooftop pool, a spa with a relaxation room, a fitness centre, you name it they've got it. This hotel is guaranteed to give you a luxurious experience.
The InterContinental Hotel
Just south of Sydney Harbour, you'll find this excellent hotel adjacent to the Royal Botanical Gardens, and only a ten-minute walk from the Opera House. The InterContinental has more than 500 rooms and 28 suites, each of them adorned with neutral shades and deep purple accents. A health club with an indoor pool, a salon and two restaurants that serve international and European cuisine are just some of the amenities you'll find here.
The Amora Hotel
Situated in the Central Business District of Sydney, the Amora Hotel creates a relaxing ambiance, thanks to the combination of modern style and warm colors of its furnishings. For a luxurious experience, try the Amora Spa treatment and satisfy your cravings at the Gallery Restaurant and Bar, as well as the Charr Restaurant.
Four Seasons Hotel
With more than 500 rooms and suites, this hotel offers choice amenities and spectacular views. The iconic Sydney Harbour Bridge and Opera House is just a brisk walk away. You can also enjoy picnics at the nearby Royal Botanical Gardens or take a memorable boat ride at the Sydney Harbour.
Fraser Suites Sydney
For those who are looking for a home away from home experience, this contemporary apartment hotel brings exactly that vibe. It is close the Sydney's Chinatown, Darling Harbour, and Spanish Quarter. Amenities include a bar, a fitness centre, a pool, a sauna, among others.
Pullman Quay Grand Sydney Harbour
This uber luxe establishment gives you access to all that the Circular Quay has to offer. Aside from the impressive views of Sydney Harbour, The Opera House, and The Harbour Bridge, it is home to one of the city's hottest new cocktail bar, the Hacienda. It has become a popular hangout for CBD locals. You'll find all the amenities to live comfortably during your stay, including a pool, a sauna, a fitness centre, and a fantastic choice of restaurants.
Silky Oaks Lodge, QLD
Now, if you're looking for something out of the ordinary, this hotel might be just for you. If you've always wondered how it feels to spend a night in a treehouse in one of the world's oldest living rainforest, then you're in luck. The Silky Oaks can give you just that experience. Nothing comes close to the relaxing sounds of the forest lulling you to a deep slumber. Australia is one of the best places to travel with beaches, cities and sceneries that are a must add to your bucket list of places to visit. I hope you'll find the hotels listed above more suitable to your liking.
I would love to hear from you! Which hotel did you like the most and why? What do you look for in a hotel? Leave a comment below.