Getting to Know Port Isabel, Texas
Greetings,
Writing this from a friend's house in Port Isabel, Texas. This city was founded way back in the day and established as a town after the Mexican revolution. During the civil war it became an important cotton export station and the lighthouse exchanged hands between confederate and union soldiers alike. Today it is home to roughly 4000 people and I believe most of them work in the area, on South Padre Island or in Brownsville which is a little over thirty minutes away.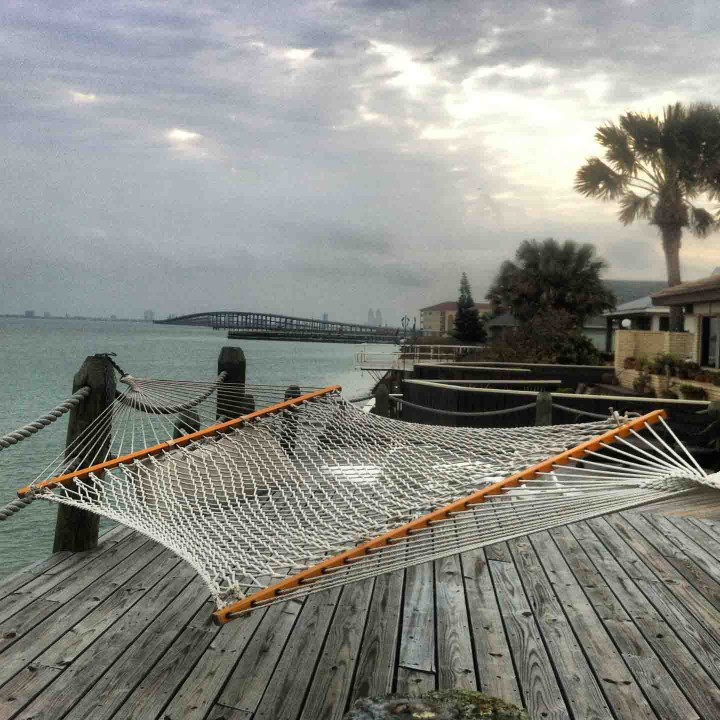 All these photos are from a jog this morning as I realized I had been here too long not to have any photos to share. This city is also located right across from South Padre Island which blows up in the summer with tourists. It also blows up in Spring Break from what I've heard and Louie's is where you wanna be. People pull their boats in and things get hazy. I've done the festivities in Panama City, Florida so I've got a good idea of what type of stuff goes down and guess what? I'm all about it.

On Saturday night we took a tour to South Padre Island and hit up a bunch of places. There is a joint called Bob's that was once called Wahoo, much prefer the old name. Others were Louie's, Tequila Sunset and finally the Coral Reef aka the last stop before the deep blue on the way home. It wasn't a particularly packed night but you can see how this area has all the ingredients needed to really go off.

The next morning it was back to the island and I tried my first barbacoa. What is barbacoa you ask? Well basically it's a dish prepared with meat from the heads of cattle, seriously. It takes the cheeks and all that jazz and grinds it up into what could only be described as better than bacon on my breakfast plate. I had weird visions of just the cheek dripping in grease and still ordered it, when I saw this savoury shaved pile of flesh, I knew I had made a good call.

I will note that the wildlife around here doesn't mess around and there were jaguars in the area as late as 1930's. The joke is everything in Texas has a torn on it so watch where you step. You see that pretty flower? Yep a thorn on it, see that gentle looking grass? Lots of thorns etc… This area is unusually cool right now as it can really heat up and is located only 20 miles from the Mexican border. This part of the Gulf of Mexico is also one if not the windiest area in all of continental USA, indeed.

I'd continue but more things to get up to and explore. I'll note that I've also had some random Mexican dishes and I've loved basically every bite of every meal I've had so far here. Everything is bigger in Port Isabel Texas so they say and I'm definitely going to be leaving bigger than when I came and I'm more than cool with that. Might be making a mission to Brownsville today aka the largest city in the area to you know, take care of some business.
Tips hat,
P.S: Being back in civilization after that little island feels a little weird but weird is good.
P.P.S: Fishing culture is big here, I've even seen mailboxes that look like fishing lures.