Car Storage: Everything It Takes to Keep Your Vehicle Secure
Car theft is a real issue for owners, especially when you have to keep it in storage for long periods.
Keeping your car secure when you won't be driving it for some time can be challenging. You might want to park your car throughout the winter or perhaps have recently started working from home. However, don't worry; we've figured out the best ways to get your car ready for what's to come and reduce the possibility of any issues arising.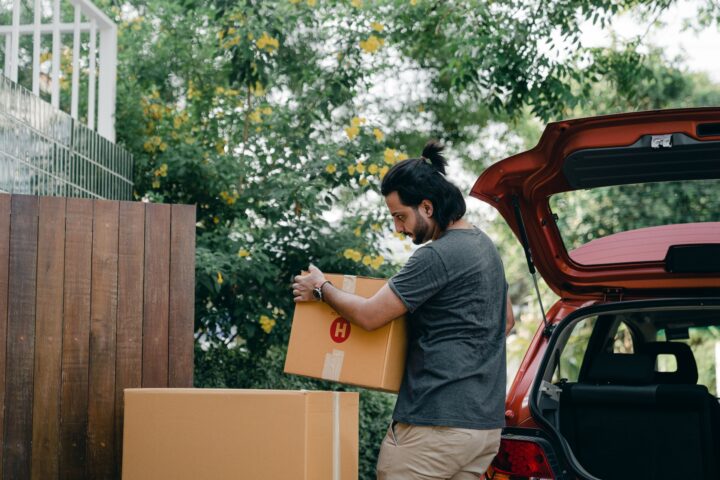 Where Should You Park Your Vehicle for Long-Term Storage?
Most people don't have a lot of options when it comes to long-term parking spaces, especially those who opt for street parking. If you do have some possibilities, consider where it would be ideal to park your car for an extended period.
If you own a garage, this is an excellent storage option for storing your car because it keeps it away from the elements, bird droppings, and any undesirables that might be a security risk.
When parking your car in a garage, ensure the area is properly ventilated and slightly open the car's windows. This will stop moisture from accumulating inside the car. Consider purchasing a dehumidifier to keep the garage's air dry.
Of course, a lot of us will be parking on either a street or a driveway. If so, try to park in an open area with level ground far from any trees. It's wise to spend money on a car cover if you can't help but park under a tree.
Essential Maintenance Tips to Prepare Your Vehicle for Long-Term Storage
Here is a general maintenance checklist to help you prepare your vehicle for long-term storage.
Put fuel in the tank
It's a good idea to fill up your fuel tank with gasoline or diesel before parking your car for an extended period. This will reduce condensation in the gasoline tank and reduce the chance of rust. When handling the fuel pump, be careful and put on the provided disposable gloves. To prevent the fuel lines from becoming blocked during prolonged storage, we advise using a fuel preservative.
Inspect your oil
If old engine oil is allowed to sit for a long time, it may contain impurities that harm the engine. The manufacturer-recommended oil is listed in your manual. Additionally, changing both your air and oil filters is an excellent idea.
Use WD-40 to prevent rust
You can spray any unpainted metal components under your automobile with WD-40 to stop rust. Be careful not to spray hoses, brake surfaces, or belts.
Inspect your tires
Ensure that your tires have the correct amount of pressure. If you're storing it for a long time, lift the car to get the tires off the ground. If it is out of action for several months, this will prevent flat spots.
As tires affect your vehicle handling, ride, and safety, it is important to check them on a monthly basis or change them when needed. When it's time to change tires, you make a decision by exploring various tire brands.
Among the most famous ones are Cooper, Firestone, Bridgestone, etc. For instance, for Jeep, different models of Firestone tires are quite suitable as far as they can serve you in both summer and winter weather.
Before deciding which one is right for your car you can get helpful information from professional car mechanics. That or by searching for various articles and reviews such as cartalk guide or auto blogs.
If you want specific sources you can go through ReRev tire brand reviews, which can also assist you in the process of making an informed decision.
Run your engine regularly
To keep the battery from dying, you should try to start your car once every two weeks or so. Drive for 15 minutes if you can, but if not, just leaving the engine running for 15 minutes should do the trick.
Avoid using the handbrake
If you can't help parking on an incline, wheel chocks are a wise investment. It's not a good idea to leave the handbrake on since it could result in the brake pads and discs becoming fused. You should also put your car in gear and ensure you check the brake fluid.
Make a note of your actions
Finally, make a list of all the actions you've completed to avoid accidentally damaging your car when you bring it out of storage.
Although it's possible to leave your car parked outside or in a garage for months without experiencing any trouble, the longer you leave it, the higher the likelihood that problems may arise and the more precautions you should take to reduce the risk. Using the advice listed above helps in lowering the probability of complications when the time comes to get your car back on the road.