The 5 Best Typewriters Today – Buyer's Guide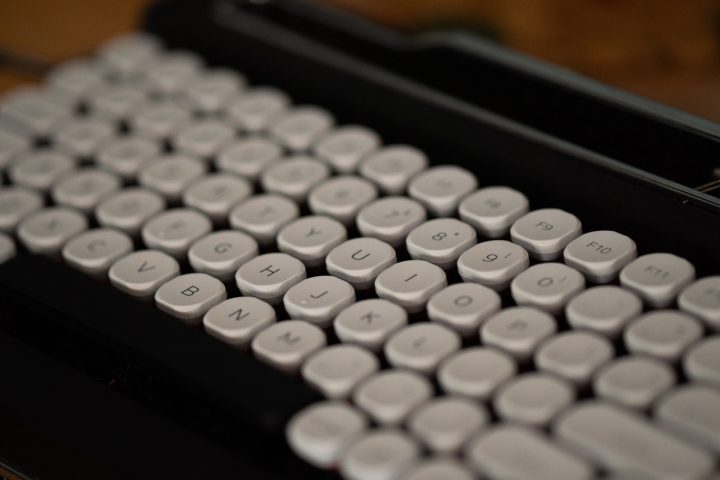 Typewriters have become such a niche and valuable product for writers and even acclaimed novelists. Most people would have been surprised to know how popular typewriters are in this day and age. But it is true, instead of getting replaced completely by new technology, typewriters are still going strong. And for some people, typewriters are a must-have device at home or the workplace.
Just like with any other device you need for work, choosing the right kind of typewriter is the key. The problem is there are so many of them on the market and picking the right one can be overwhelming. From desktop to portable typewriters, you have plenty of options available for you. Just keep in mind that if you choose an older model, it may require additional parts or even replacements before it can be usable.
Now, to help you pick the right typewriter, I have gathered a list of the 5 best typewriters today. Check out each of these typewriters to see if it is available in your location.
1. Brother Deluxe 1522
Let's start this list with one of the most popular typewriters right now, Brother Deluxe 1522. This typewriter is light, small, and unique-looking and can be used for work or even as an ornament. It also comes with the modified QWERTY keyboard, as well as an updated alignment with a ribbon to make sure you won't encounter any problems.
Pros:
Well-priced for what you get
Ideal for beginners who want to try a typewriter for the first time as it is easy to use
A great gift for a writer thanks to its functionality and aesthetic
Cons:
Can't offer a genuine typewriter experience, which more experienced writers are looking for
2. Corona LC Smith
Different from Brother Deluxe, Corona LC Smith offers a genuine typewriter experience that could be difficult to get. The Corona LC Smith also looks the part and it really screams the 1930s. This version of the typewriter has been restored to its former glory while still remaining faithful to the original version of the LC Smith. The black body, aluminum and steel body, and standard QWERTY keys are what many writers looking for.
Pros:
A restored version of a typewriter of the 1930s era
The keys are very comfortable and satisfying to use
Cons:
Heavy and chunky
Very expensive, in fact, it is one of the most expensive models that you can get
3. Silver Reed Silverette 2
If you are looking for a compact typewriter that also looks beautiful, Silver Reed Silverette 2 may be the one for you. Many writers consider typewriters like this one as the most portable ones on the market. The keys are flat standard QWERTY and not rounded, which could be great or not great for you.
Pros:
Compact, light, and portable
The blue coloring is iconic and makes it unique from most other typewriters
Cons:
Despite being marketed as a modern typewriter, the design might be too retro for some people
4. Mettoy Traveler
Mettoy Traveler has a very vibrant green color. Just take a glance at this beauty, and you will know that it is the Mettoy Traveler. This typewriter is also compact and has a retro design. Unfortunately, Mettoy Traveler isn't as portable as other compact typewriters due to its size and large components that could get damaged if transported regularly.
Pros:
Ideal as a functional typewriter or an ornament
Very bright color
Large components that look good
Cons:
Not really portable
Considered as a 'toy' typewriter by some due to its plastic and metal body
5. Olympia SM4 1960
For writers who are looking for a proper typewriter without all the fluff, this Olympia SM4 1960 could be the solution. It is arguably one of the most, revolutionary, and reliable typewriters on the market today. Olympia SM4 1960 is used by many famous writers from all over the world. The 60s era typewriter is really something else.
Pros:
Perfect as a main typewriter as it is reliable and comfortable to use
One of the best typewriters for heavy usage
Keys are amazing to use
Sturdy and stable
Cons:
Very heavy and can only be used as a desktop typewriter
Conclusion
Before you decide to get a new typewriter, please make sure that you are buying it from a reputable platform. Shopping for a typewriter can be tricky as there are many things to consider. So try to check if the product description is thorough and not a simple copy and paste. Also, ask the sellers any questions you want about the product.