7 Simple Home Improvement Projects that Boost Resale Value
Buying a home is often the biggest investment most people make in their lifetime. Ensuring that this investment appreciates over time is crucial, especially if you plan to resell your home in the future. You might think that significant renovations are the only way to increase your home's value, but that's far from the truth.
In Texas, a complete renovation can easily cost you $76,000 or more. The good news is that you don't have to break the bank to boost your property's worth. This article will explore seven easy home improvement projects that can effectively enhance both the look and functionality of your home. These cost-effective updates can make a big difference in your home's resale value, making it more appealing to future buyers.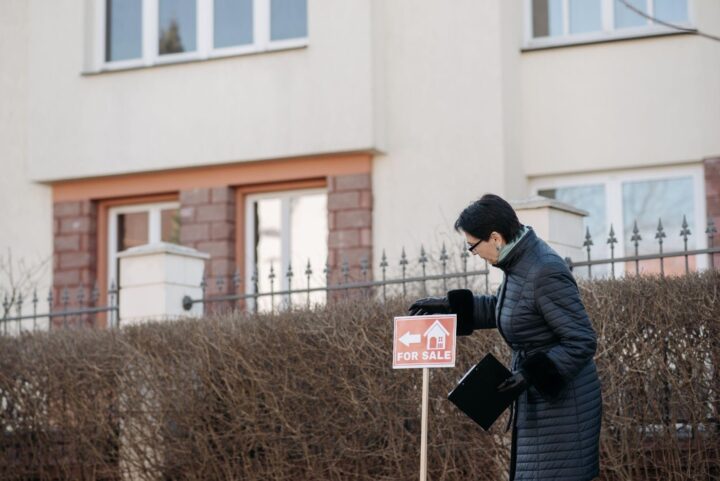 Upgrade Your Bathroom
Upgrading your bathroom can significantly elevate your home's value and overall appeal. Whether it's installing new fixtures, replacing the tiles, or adding modern touches, these changes can make your bathroom look and feel more luxurious.
One key area that deserves attention is your shower. A pristine shower not only enhances the bathroom's aesthetics but also serves as a functional element that can't be ignored. This is especially true for residents of certain Texas cities. San Antonio, for example, is currently experiencing extreme drought conditions due to scorching heat and lack of rain. In such a scenario, a leaking or dripping shower can contribute to water waste, which is not just environmentally irresponsible but can also hike up your water bill.
To address this issue and add value to your home, it's a good idea to consult San Antonio shower replacement experts today. These professionals can efficiently fix leaks, suggest appropriate upgrades, and make your shower look and operate like new, making your home more attractive to future buyers.
Kitchen Countertop Replacement
Replacing the kitchen countertops can transform the entire look and feel of your kitchen, and by extension, your home. Since many potential buyers focus on the kitchen when touring a home, this upgrade can significantly boost your property's appeal. Opting for durable materials like granite or quartz not only provides a premium look but also stands the test of time, becoming a long-term investment. These materials resist wear and tear, adding to their appeal.
If you're concerned about the cost, don't worry—there are a variety of materials available to suit different budgets without compromising on style or quality.
This update can give your kitchen a fresh, modern appearance that is guaranteed to catch the eye of future buyers.
Upgrade Outdoor Lighting
Upgrading your outdoor lighting is a smart move for several reasons. Firstly, it gives your home's curb appeal a nice boost. The right lighting can highlight your home's best features and set it apart from other houses on the block. Just make sure to select fixtures that complement your home's design for a unified and welcoming appearance.
Secondly, better lighting contributes to improved security. A well-illuminated exterior discourages burglars, providing peace of mind for you and potential buyers.
Lastly, top-notch outdoor lighting can serve as an extra perk when you're ready to sell your home. Buyers usually appreciate homes that need fewer improvements, and your updated lighting gives them one less thing to worry about.
Add a Deck or Patio
Adding a deck or patio can do wonders for your home's resale value. People looking to buy houses are increasingly interested in properties with well-maintained outdoor spaces, picturing themselves either relaxing after a long day or hosting gatherings there. If you decide to install a deck or patio, picking durable materials is crucial.
Composite decking or natural stone are both solid choices, offering not just longevity but also aesthetic appeal. Your design should also go with your home's existing architecture to create a cohesive look. Consulting professionals for design and construction can help ensure that the addition looks original to the home, which is a strong selling point.
Landscaping Improvements
Improving your home's landscaping can offer multiple benefits, especially when you aim to increase the property's resale value. When potential buyers drive by or see online photos, the exterior is the first thing they notice.
A clean, well-kept lawn and vibrant flower beds grab attention and suggest a well-cared-for home. To maximize your curb appeal, focus on simple but impactful activities. For example, regularly mow your lawn to keep it looking fresh and green. Trim any overgrown bushes or hedges to give a neat appearance. Planting colorful flowers can also add visual interest and make your home look more inviting.
Consider adding mulch to flower beds for a polished look. The idea is to create an outdoor space that looks both beautiful and easy to maintain, encouraging potential buyers to consider your property seriously.
Changing Your Garage Door
Investing in a new garage door can make a world of difference when you're aiming to increase your home's resale value.
In today's market, buyers often look for homes that offer a balance of beauty and practicality. A new garage door can deliver just that.
They are available in various styles and materials, allowing you to choose one that matches your home's architecture. Plus, modern garage doors often come with added security features, like advanced locking mechanisms, which offer peace of mind. If you want to replace your current garage door, call Kings Garage Doors of Lansdale, or any similar company near you.
Refinish or Replace Worn Floors
If your floors are dated or showing signs of wear and tear, it can really bring down your home's overall feel. When people visit your place, one of the first things their eyes (and feet) hit is the flooring. If you have hardwood floors that are scratched or discolored, refinishing them can make them shine like new.
Alternatively, if your carpets are frayed or stained, spreading a new carpet or maybe switching to laminate or hardwood can make a remarkable difference. These are considerations when deciding to buy a house and what improvements and fixes will need to be made.
Conclusion
In conclusion, boosting your home's resale value doesn't require a complete, expensive renovation. Simple, cost-effective projects can make a significant impact.
From upgrading your bathroom to improving your home's outdoor lighting and landscaping, these easy-to-implement changes can attract future buyers. Investing in these upgrades enhances both your immediate living experience and the long-term value of your property, making it a win-win situation for any homeowner.