6 Vegetables Every Home Garden Should Grow
Growing vegetables is not only fun but can be profitable as well. Many people, especially during the lockdown, have taken to gardening to spend their time. And some of them have realized that gardening can relieve stress and improve their well beings.
In this article, I will talk about the 6 best vegetables that every home harden should grow. No matter whether you are a beginner or an expert, these vegetables won't disappoint you.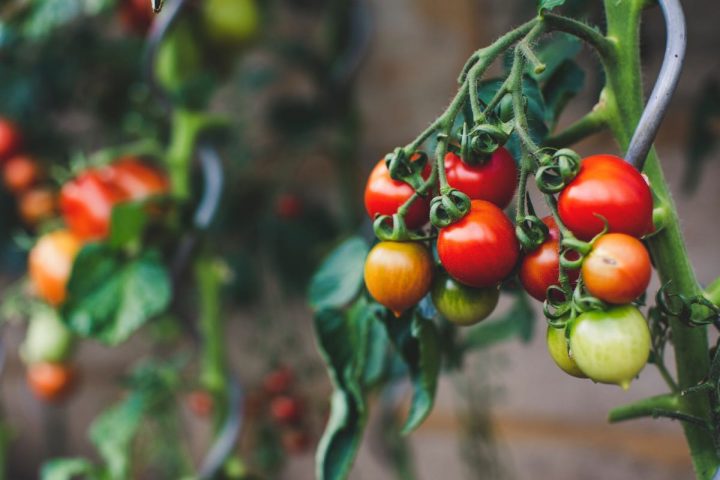 1. Black beauty tomatoes
There are many kinds of tomatoes, and black beauty is one of the best tomatoes to grow. These tomatoes are meaty, thick, and big, and would go well with many kinds of dishes. People would gladly pay for good quality black beauty tomatoes.
Black beauty tomatoes aren't really difficult to grow. If you know how to grow tomatoes, then you can grow black beauty. Just make sure the seedlings are strong enough before you plant them in your garden soil and make enough space, so every seedling can grow without obstruction.
2. Broccoli
Broccoli grows best in spring and fall. And it can be planted in early spring if you're planning for a summer harvest. You can also grow broccoli plants indoors and transfer them later when the temperature rises. Make sure your pots are at least 12 inches deep. Frost is your biggest enemy when growing broccoli.
Other than frost, you better make sure that there are no cabbage worms. Cabbage worms are larvae of white butterflies that love cabbage heads. You can simply cover your broccoli plants with lightweight bedsheets or floating row cover. If you see some worms on the plants, pick them up by hand and remove them.
3. Green beans
I love green beans because they're versatile and delicious. Growing them is also pretty easy – one thing you should remember is to not plant them too early. Green beans are vulnerable to frost, but they also won't grow when the temperature peaks in the middle of the summer. But, enough water can prevent that.
Another thing that I love about green beans is the more beans you pick, the more the plant will grow. It's really fun picking the beans off the vines, though it can be rather tiring.
4. Potatoes
Who doesn't love potatoes? Potatoes are one of the most popular vegetables to grow in a home garden for a very good reason – people love them. There are also so many kinds of potatoes that I think it would be worth your time to learn all of them.
One potato plant will produce about nine potatoes. You can get a four-packet of potatoes or a seed pack with five seeds in a supermarket for very cheap. Potatoes are easy to grow, easy to get seeds, and can net you a massive haul during harvest.
5. Carrots
If you're looking for an easy vegetable to grow, then you should try carrots. Growing carrots is one of the easiest things to do in the garden. The process is straightforward and simple, and the only tricky process is during the harvest.
Remember a few things before you start planting – cool weather, lots of water, and loose soil. After you finish planting the carrots, put mulch on top of the soil to help conserve moisture. Once you see the roots begin to rise and the tops of the carrots are visible, it is time to harvest, though this won't always happen.
6. Beets
Believe it or not, beet farming has become more popular because of The Office. The best thing about growing beets is that you get the beetroots and the greens – two for one.
The most important tip is that the roots are best when they're small – one and two inches across, because they are still sweet and tender. The more mature the beets are, the less flavorful it gets. So your timing will be very important here.
Also, don't forget that each beet seed is actually a cluster of seeds. So make sure that you trim the seedlings to one per cluster after they sprout.
Conclusion
There you have it, the six best vegetables to grow in your home garden. If you're a beginner, don't stress yourself if you fail. It's normal, and once you learn to enjoy the process, gardening can be really fun and calming.