6 Tips to Improve Digital Experience for Higher Conversion Rates
Imagine that every visitor to your local store browses your shelves and then walks out in frustration. They're not happy, as they can't find what they need. And you're not happy, as your bottom line is starting to sag as a result.
Truth is, you might be experiencing this situation with your online store due to offering a poor digital experience — and you might not even know it.
Research shows that in 2020's third quarter, 2.17% of visits to e-commerce websites ended up being converted into online purchases globally. This was a drop from 2.25% in the previous quarter.
So, how exactly do you get your online site's conversion rate up this spring — and keep it up in the seasons ahead? By offering a quality customer digital experience every time.
Here's a rundown on six tips to improve the digital experience for higher conversion rates in 2021 and beyond.
Let's jump in!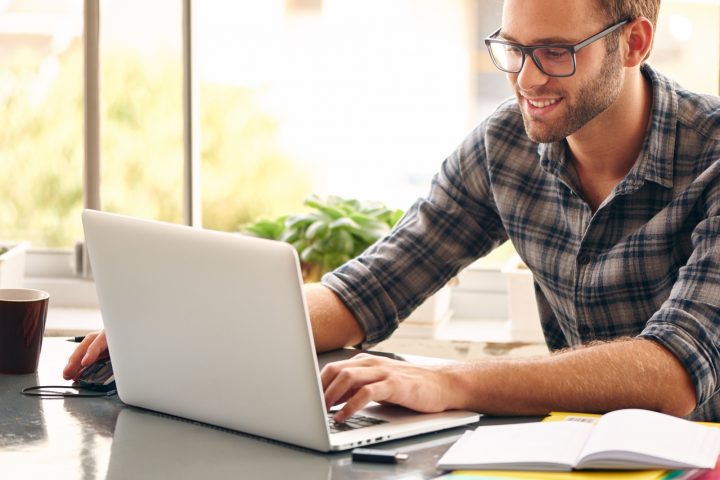 1. Offer Self-Service and Live Chats
Today's businesses are becoming increasingly tech-savvy, and your potential customers are, too. For this reason, you must provide self-service options to visitors on your website to enhance the digital experience.
For example, be sure to include a FAQ section or knowledge base on your site. Likewise, consider including an online discussion forum on your site. These tools will allow site visitors to manage how they get the information they need.
In addition, consider adding live chat capability to your site with the help of a digital expert.
If your site visitor has an urgent question or issue, they can immediately get a response from a live sales consultant, which will improve their online experience.
Also, chatting will keep the visitor on your website longer. That means more time for them to view your company's other products or services during their chat.
2. Take Advantage of Heatmaps
Another way to enhance your digital experience is to capitalize on heatmaps. Heatmaps are visualizations of users' behaviors on websites.
A heatmap essentially aggregates many user interactions and behaviors into one picture that will show you your users' journeys on your website. This, in turn, will help you to determine the quality of each customer's experience on the site.
For instance, through a heatmap, you can find out which content is creating the highest level of engagement. In addition, you can find out if users view your website as hard to navigate. You can also learn if any users are becoming frustrated with technical issues on the site.
A digital experience professional from a company like Decibel can help you create an insightful heatmap to optimize your digital experience.
3. Optimize Your Website for Mobile
This is one of the most critical steps you can take to boost your conversion rate, as many customers live on their smartphones today.
With consumers increasingly managing their online purchases and banking through their phones, your website needs to be optimized for mobile to meet your customer's expectations.
For starters, the website needs to be easy to navigate on a cell phone. In addition, your site's load time should be no longer than three seconds.
A digital marketing expert can help you to create a mobile-friendly website or revamp your site to optimize it for cell phones.
4. Provide Omnichannel Interactions With Customers
As a general rule of thumb, consumers would like to contact your company on their terms, not yours. For this reason, you should offer at least three communication channels for customers to contact you to improve their digital experiences.
These omnichannel touchpoints can include a chatbot on your website, a social media page, and text messaging through SMS automation. Your customers should also be able to get in touch with you through email.
Offering multiple touchpoints will provide users with a unified and integrated support and buying experience across multiple channels with your unique brand.
5. Offer Convenient Payment Options
If you expect customers to make payments on your website, it's wise to offer several payment options to them to improve their digital experiences.
For example, offer them the ability to make payments via PayPal or Stripe, which are widely used payment service provider companies. If you don't offer one of these options, potential buyers may leave your site to go to another one that does.
PayPal is extremely well known and frequently used by small businesses. It stands out for being easy to set up and accepting virtually all payments.
However, Stripe remains an increasingly popular contender. Businesses embrace it for its customizability and the fact that it offers several payment options.
6. Make Checking Out Fast and Easy
If you don't make your site's checkout process straightforward, you risk losing potentially lucrative sales. This is why creating a simple checkout process is critical for achieving a high conversion rate.
For instance, allow your visitors to continue as guests to make purchases, rather than having to sign up for accounts. If users continue as guests, you might not have as many website members. However, you'll likely generate more sales and website revisits.
Improve Your Digital Experience Today
A growing number of consumers are tapping into the convenience of purchasing items online versus heading to the store in 2021. As a result, offering a high-quality digital experience on your website is more vital today than ever before.
Fortunately, by offering easy-to-access information on your website, interacting with consumers via multiple channels, and making the online buying process easy, you can elevate your digital experience this spring.
Follow the above-listed tips to keep both potential customers and existing customers happy when visiting your website in the days, weeks, and months ahead.
If you enjoyed reading this article, check out the rest of our website for more great content.