4 Vacation Options for a Workaholic
It is indisputable that taking a vacation can be a welcome break from the day-to-day grind of your routine. Studies have proven that even three or four days away from your daily stressors can create a total reset within your body, leading to a better work ethic and higher productivity, lower risk of heart disease, and an improved outlook on how to appropriately manage stress.
Knowing all of this, if you are a workaholic, you may struggle to justify using your vacation days, feeling like you manage your stress well and do not get overwhelmed, or you feel like you enjoy work too much and would hate missing days.
If this describes you, you need to find a way that you can spend your time as an outlet for work before you become burnt out and exhausted. The human body can only take so much stress—even if you refuse to recognize it as stress—and overworked weeks before your body will force you to take a "vacation" and you will get sick or have some sort of health problem.
The key is finding a vacation that will leave you feeling refreshed and relaxed. This article will discuss some popular options so that you can decide what may work for you, your budget, and your location.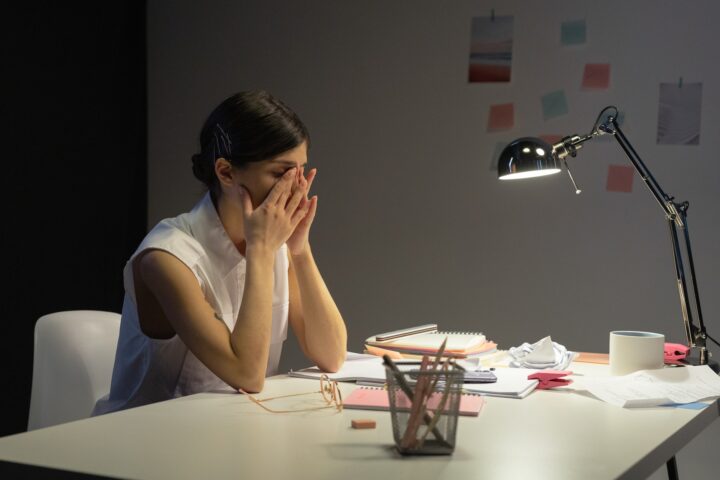 1: Cruise Vacation
If your budget is flexible and you enjoy the boat life, a cruise might be worth researching. Though on the pricier side, a well-planned cruise will include almost any activity that you may want to do, including plenty of alcohol and time to sit and enjoy the sea breeze.
Depending on the cruise, you may have a chance to visit different countries so having a passport is generally a requirement. A Caribbean cruise is often popular as you will see crystal clear, turquoise waters. Often all-inclusive packages are offered, eliminating any surprise costs so that you can relax for the duration of the tour without thinking about money.
2: Beach Vacation
One of the most popular types of vacations is a beach vacation. As most of the U.S. does not have direct access to an oceanic beach and the beach life is typically associated with being carefree, relaxed, and stress-free, this is a great option if sunshine and sand-covered feet call to you. Budget-wise, if you choose to go in the off-season, prices for most rental properties and activities are very affordable.
However, you may miss the peak weather and crowded beach atmosphere. If you would like to go during peak season in the summer, it is best if you can plan well in advance for where you would like to stay and what you would like to see and do while there as chances are reservations will fill up fast.
3: Resort Vacation
For someone with a flexible budget, a resort vacation might be the way to go. A resort and a cruise tend to have similar vacation benefits, including spa treatment areas, incredible dining experiences, and a variety of entertainment.
With plenty of free time to relax at a pool or go for a scuba diving lesson, resorts are fantastic ways to put your daily routine behind you. Just like cruises, resorts will often offer all-inclusive packages so that you can focus on living stress-free for the duration of your stay.
4: Staycation
Perhaps you just need a break from your routine without necessarily experiencing something new. Maybe your budget is a bit tight at the moment. Or maybe you do not enjoy being around strangers or in a social environment.
Never forget that a "staycation" is an option. This is when you take leave but instead of having a destination in mind for your vacation, you choose to stay home and simply have a work-free break from the usual grind. Taking time for yourself like visiting a spa center or hitting the greens for a round of golf can do wonders for your mental state. Never forget that this is an option!
It has been proven that a break from your daily routine can improve your mental and physical health by separating your mind from its usual stress load. Your financial situation and current location may limit your vacation options, but always remember that if nothing else, a staycation is an option!