4 Reasons to Choose Pediatric Nurse Practitioner (PNP) Specialization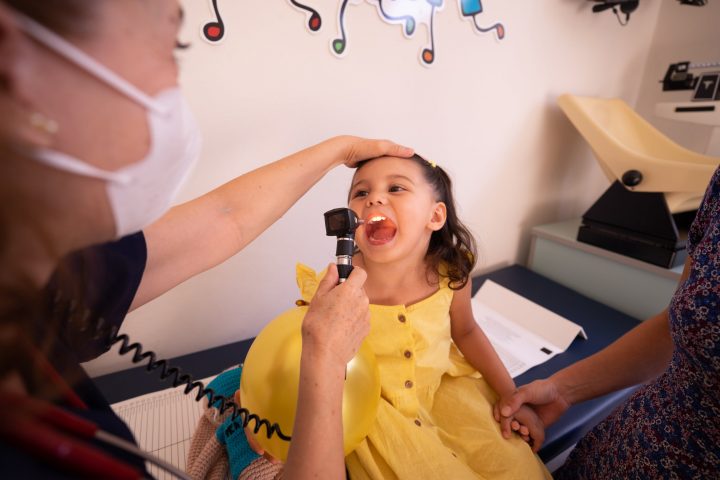 Till the age of young adulthood, children need healthcare services from special healthcare providers known as pediatric nurses. The responsibilities of a pediatric nurse vary from state to state. The duties of a nurse in Dallas, Texas providing pediatric urgent care will be similar but not always the same as in neighboring states.
Still, some baseline responsibilities include patient examination, diagnosis, and preparing a treatment plan. For this reason, pediatric nurses can even opt for private practice or work under pediatric doctors or in a hospital setting. Through specialized training, education, and expertise, a PNP nurse provides primary and specialty care.
Pediatric Nurse Practitioner Scope of Practice
Scope of practice for the PNP nurses ranges from providing healthcare services to newborns to young adults. PNP provides detailed and more advanced healthcare services to their patients as compared to a registered nurse. The scope of duties of pediatric nurse practitioners include:
Documenting the patient history and performing patient examination
Ordering lab tests and interpreting them
Providing intravenous medicines, dressing wounds, or suturing
Treating seasonal childhood illnesses and managing any chronic illness
Collaborating and coordinating with the members of the interdisciplinary health team
Educating family members about the treatment plan, patient's condition, development, and its effect on their growth
It also includes teaching children and young adults about making healthy choices and following self-care practices by making all these aspects understandable. Undoubtedly, the pediatric nursing profession comes with various advantages and career growth prospects. According to Indeed, they earn an impressive $109,955 per year and enjoy job security as well. It explains why most nurses opt for this profession out of all the nurse practitioner specialties available these days.
Keeping up the same spirit, we will discuss some reasons why you should consider becoming a PNP.
1. Varied workdays
Since each child's growth and physical development varies at each stage of life, the developmental needs are also unique. This aspect makes the pediatric specialty highly enticing since almost each patient encounter in your typical workday will be different. You won't have to deal with the same age group or with the same type of issues repeatedly. Instead, your day may include assisting a family with a newborn and then diagnosing a teenager later on. Each visit will be varied, and you will need a diverse skill set and the latest knowledge to help treat each patient. You won't be carrying out monotonous work in this profession.
2. Impact
While other nurses impact the lives of their patients, pediatric nurses have significant involvement in the lifestyle and health of children from infancy till their teenage years. Their services can improve the lifestyle and well-being of the children and educate their families. As a result, the family of these children learn preventive care and make better lifestyle choices for their kids. Moreover, such nurses also assist their patients in becoming responsible and mindful adults who lead healthy lives.
3. Professional standing
Pediatric nurse practitioners provide primary care, specialty care, and medically complex healthcare services to their patients. For this reason, they work in distinct professional settings, including private clinics, primary healthcare offices, specialty clinics, urgent care sites, and inpatient positions. Apart from that, different PNP programs allow nurses to improve their skill sets and utilize them in a particular specialty to enhance their professional standing in the healthcare industry. Moreover, they can even climb the ladder to leadership positions by pursuing higher education.
For instance, ultrasound courses can help a nurse become an expert in this area and eventually provide guidance to other medical professionals. You can click here to get more info on the different courses available and see how they can help you advance your career. Not only do they add value to your professional life, but they also enable you to care for more age groups and treat various complex conditions.
4. Natural Rapport with children
If you have always had a natural rapport with children, it may be your calling to become a pediatric nurse. As a pediatric nurse, you will need all types of clever techniques to ease young patients and win them over. You may have to please them with tricks like turning a syringe into a water gun, making balloons out of gloves, etc. The reason is that gaining a child's trust and distracting them is one of the most crucial aspects of pediatric practice. Especially when you have to administer injections, insert IV lines, or administer immunizations.
While adults understand that treatments are necessary for their well-being, a child doesn't. That is why having their trust and easing the unpleasant experience through distractions makes it easier for children. And to keep up the good name, you can always positively reward them for going through the pain with a bit of sweet treat. Hence, to boil it down, being good with children and knowing how to handle them is a big part of the job, another reason to become a PNP.
Conclusion
Pediatric nurses specialize in child care and advise parents on how to care for them. These nurses are aware of the unique needs of children in varying stages of life and can guide parents about ways to improve their well-being. In addition to that, pediatric nurses also guide parents about following preventive measures and healthy practices for their children. Pediatric nurses are in high demand in the current age due to the prevalent shortage in the healthcare industry. For this reason, they assist pediatric doctors in private clinics, hospitals or run a private practice of their own. All in all, the diversity, demand, and job security of this field make it a worthwhile career option.