4 Must-Go-To Places to Visit in Pigeon Forge
Are you looking for the perfect destination for your next trip? If yes, consider heading to Pigeon Forge. After all, Pigeon Forge is one of the most visited towns in the country, and it's pretty easy to figure out why.
The natural landscape of this town cannot be ignored. The mountains can be seen from all locations within Pigeon Forge, and every season brings breathtaking scenery.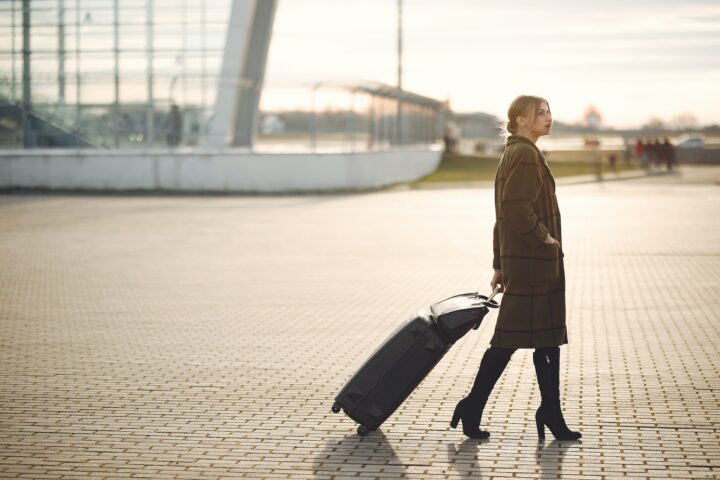 Moreover, this town has something for everyone, from couples to families with children to groups of friends.
Whether you're looking for some adventure or just want to relax and enjoy the view, you can do it all in this town.
Additionally, this charming town is also home to multiple exciting museums. These attractions mix hands-on fun and education to ensure a great time for visitors of all ages.
But that's not all. Wherever you decide to stay in this town, one thing is definite: you'll be minutes away from all attractions.
Even cabins that feel far away from everything put you for a quick drive, allowing you to experience all the fun things with the convenience of not having to go far.
So, how should you spend your time in Pigeon Forge? Here are some must-go-to places during your trip to Pigeon Forge.
Without further ado, let us get straight to the topic.
Stop for a Meal at Mel's Diner
One of the most incredible places to eat in Pigeon Forge includes Mel's Diner. But what makes this restaurant unique?
Mel's Diner is a fantastic place to take the whole group; they have a bit of everything for every visitor's taste.
Additionally, when you visit this restaurant, it will feel like a flash from the past. It's decorated in such a way that it feels like you're entering the 1900s.
Besides that, no matter what meal you want, you can eat at this place for any meal of the day.
Mel's Diner serves breakfast, lunch along with dinner. For breakfast, you can get eggs cooked to order, sausage, platters with pancakes, hash browns, and whatnot.
On the other hand, if you want something light for lunch, you can get a salad with grilled chicken and all your favorite toppings.
For dinner, don't forget to try their signature appetizers like beef tips or fried catfish.
Moreover, visiting Mel's Diner allows you to take souvenirs back home. For instance, if you enjoyed your meal, you could take a T-shirt with its name and graphics home.
Head to The Outdoor Gravity Park
Looking for something fun and exciting on your vacation to Pigeon Forge?
Outdoor Gravity Park is an exciting and affordable way to slide, slip and get wet. Trust us; this park offers an exceptional experience you'll love. Visiting Outdoor Gravity Park allows you to share the experience with your family members and friends; the OGOs can carry three riders at once. Whether you want to ride solo or enjoy laughing with others, you can do it all in Outdoor Gravity Park.
Moreover, Outdoor Gravity Park consists of three zorbing rides, including:
Fast tracks: Three individuals can roll and have fun at the Fast Track course. Buckle in with family and friends and experience the excitement of moving on their 1,000-foot hill – it's perfect for anyone who needs speed.
Extreme Zig Zag: This zorbing ride is an intense zig-zag course, and individuals can only ride alone.
Funnel: The Funnel mixes the bends and turns of the Zig Zag ride with the pace of the Fast Tracks. It is a unique experience and one that will be challenging to find somewhere else in the world.
Thrill Yourself at The Smoky Mountain Alpine Coaster
Do you want to conquer all the incredible rollercoasters in the world, or do you want something exciting to do during your trip to Pigeon Forge?
Well, you can find what you're looking for with a trip to the Smoky Mountain Alpine Coaster. But what makes this coaster special? As you pass through the mountains, you'll get a different view.
Moreover, unlike all other roller coasters, Smoky Mountain Alpine Coaster allows you to control how slow or fast your ride goes. The unique braking system works equally fine in all weathers, so you can visit while it's snowing or on rainy days as well.
Another fantastic thing about Smoky Mountain Alpine Coaster is that you don't have to ride with someone if you decide not to. This roller coaster enables you to ride alone or with someone as you pass through the gorgeous mountains.
Get Active on The Island
One of the most amazing places to visit in Pigeon Forge is the Island! It's a popular attraction that is perfect for visitors of all ages and tastes.
So, what can you do about this attraction? Here's how you can spend your time on the Island:
Island Ropes Course: This allows you to climb, hang and hold a three-story course. It includes two adventurous zip lines. It also consists of a virtual free fall where you can land on a monster's eyeball.
Enjoy a performance of the Island Show Fountain: It is a fountain that features an incredible presentation of water dance and light every 40 minutes through the day.
Bumper Cars: These bumper cars are round with multiple-level steering. This means they don't have pedals, giving everyone a chance to ride.
Stroll through the Specialty Shops: This attraction includes about 40 specialty shops. One of the best shops is Emery's 5 & 10, which is the oldest dime shop in the USA. As you walk inside, you can get the same comics that your grandparents read to you or the same candy that you used to like as a child.
Final Thoughts
If you're unsure where to go during your trip to Pigeon Forge, check out this article. During your getaway to Pigeon Forge, you can visit the Island to ensure everyone in your group has fun. Besides that, you can head to Mel's Diner to get some delicious food.