15 Questions to Ask Your Potential Home Solar Panel Installer
Are you interested in installing home solar panel?
Solar energy is a popular choice among eco-friendly homeowners. Many people get it installed, particularly as the technology becomes more efficient. Now, though, you have to choose a solar panel installer.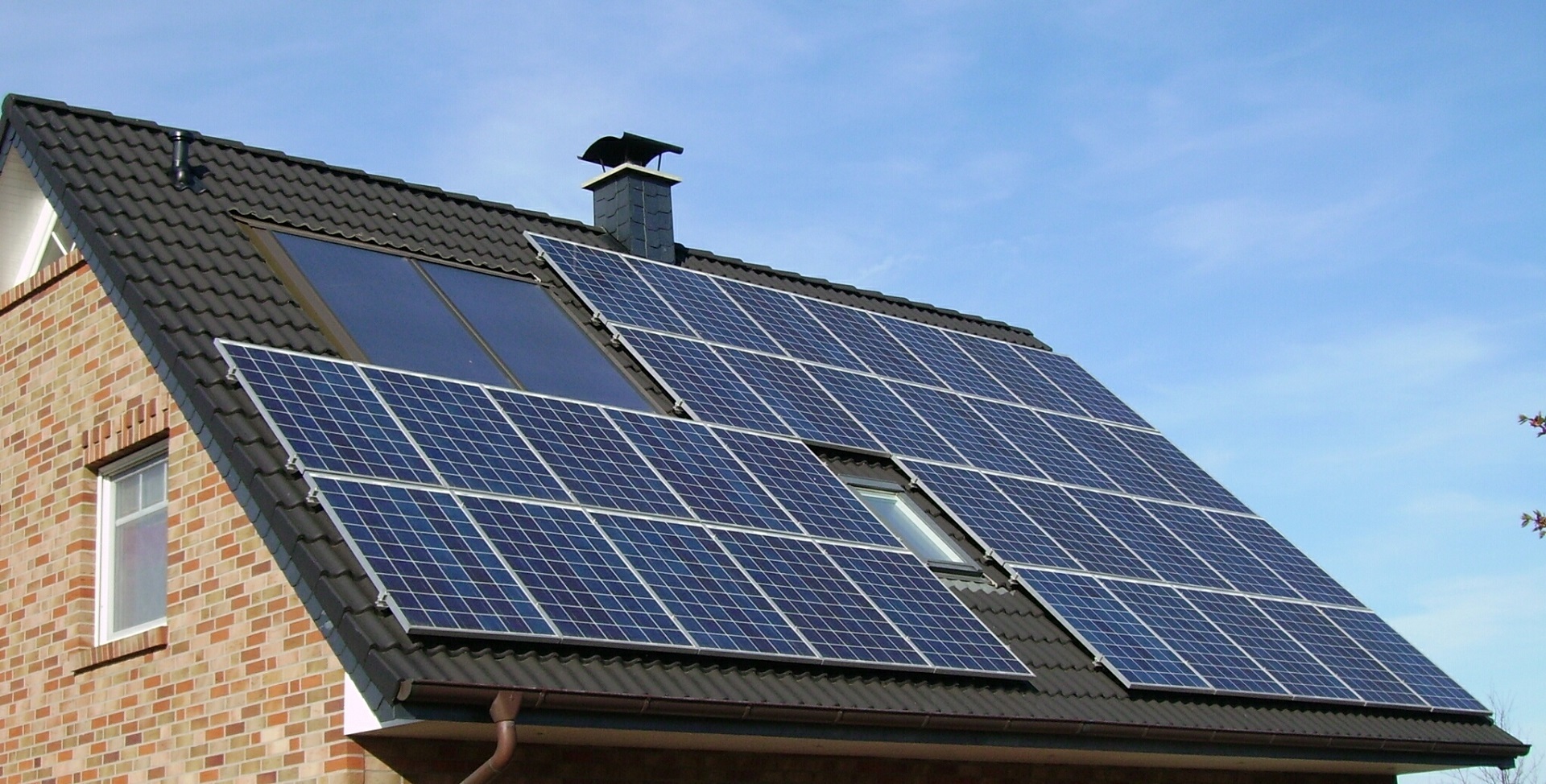 Keep reading for more information about ensuring you get quality solar panel installation.
1. How Long Has the Company Been in Business?
Before entrusting a contractor to install solar panels on your home, it's important to assess their experience and expertise. One of the most telling questions is to ask them how long they have been in business.
This inquiry can reveal if the contractor is just starting out or if they have years of experience behind them. If the company has been in business for a substantial amount of time, then the contractor is likely an experienced professional with the necessary knowledge to complete the job.
2. Is the Company Licensed and Insured?
When researching a company to install solar panels on your home, it is very important to make sure they are licensed and insured. Ask the company what type of insurance they carry, such as errors and omissions insurance and general liability insurance.
Knowing that they are covered should anything go wrong during the installation can give you peace of mind. Ask for references of previously completed projects. Knowing that the company has a strong track record of completing projects within the given timeframe and budget can be important.
3. What Type of Panels Does the Company Install?
When considering a potential home solar panel installer, it is important to ask what type of panels they install, as not all solar panel technologies are the same. You will want to know if they are certified to install the type of panel that you are interested in.
While the most common type of panel is mono-crystalline, other technology such as polycrystalline, copper indium gallium diselenide (CIGS), and amorphous are increasingly gaining traction. Knowing whether the installer has experience with the specific panel will play a big role in whether or not you choose that particular installer.
Additionally, it is important to ask how long the panels will last and what type of warranties come with them. Asking specifically about what type of panels the company is installing is an essential part of researching potential installers.
4. Do They Offer a Warranty?
When researching potential solar panel installers, it's important to ask about their warranty information. It's important to inquire if their work is covered by a warranty and if their supplies come with a manufacturer's warranty.
Ask for specifics on the length of the warranties and what types of damage the warranties cover. You'll want to know if the warranty covers the cost of repair or replacement of the solar panels and any related parts and equipment due to defects in material or workmanship.
5. Can They Provide References?
When considering a home solar panel installer, it's important to ask if they can provide references. You want to talk to people who've installed in the past so you can get a good idea of what to expect.
Asking for these references can also help verify they have experience working with the type of solar equipment you are planning to have installed. Ask the references what their experience was and if they have had any issues or concerns.
6. What Is the Cost of Installation?
When researching potential home solar panel installers, it is important to ask questions about the cost of the installation. Ask them about the cost of the equipment and the labor cost of installing it.
If the installation requires some structural changes to your roof, you need to know if those are included in the cost. Be sure to ask about any additional fees or labor costs that could come up during the installation.
In addition, you need to know the lifetime costs of ownership for the solar system, and you should also inquire about what warranties are included on the equipment. Be sure to get all the details on any financing or payment plans available as well.
7. Do They Offer Financing Options?
When considering a potential home solar panel installer, one key question to ask is whether they offer financing options. Sometimes, the cost of solar energy panels can be prohibitively expensive upfront, so understanding the options for financing can be an important factor when making your decision.
Be sure to ask the installer about all of their available financing options, such as LEA financing or solar loans. Enquire about all associated fees for these financing arrangements, any required deposits, and the total cost of the financing plan. Also, find out the length of the loan, the interest rate, and the cycle of payments.
8. What Is the Expected Lifespan of the Panels?
When speaking to your potential home solar panel installer, it's important to ask about the expected lifespan of the panels. Solar Panel systems typically have a longer life expectancy than most other types of energy sources.
It's critical to ask your installer about the expected life span of the panels as well as what measures have been taken to ensure longevity. You should also inquire about the manufacturer's warranties for the panels and their components, particularly inverters.
Ask if the installer can provide any additional information on the expected life of the panels so that you can be confident in the system's long-term performance. It's also important to ask what sort of maintenance or service may be necessary over time.
Be sure to inquire into the cost of such upkeep and if the installer offers any type of maintenance plan for the system. The more questions you ask, the more informed decision you can make when it comes to installing a solar panel system.
9. Do They Offer Maintenance Services?
When looking for a solar panel installer for your home, asking about the maintenance services they offer is an important question. People should ask what kind of maintenance services are provided and how often they should expect maintenance to be performed.
It is important to ask if maintenance includes regular inspections, cleaning, and adjusting angles or angles for optimal power conversion.
Furthermore, people should find out about repairs or business operations during inclement weather. Finally, it's a good idea to ask who will oversee the maintenance services, such as if the solar panel installer offers in-house maintenance or uses a third-party contractor.
10. What Is the Expected Energy Output?
When considering solar panel installation, it is important to ask your potential installer questions about the expected energy output of the system. The specific question to ask the installer is, "What is the expected energy output at the completion of the system's installation?" This is important because it will give you an idea of the return on your investment and allow you to compare energy output expectations between different installers.
Knowing the expected energy output is one of the most important factors to consider when making an informed decision about solar panel installation.
11. What Is the Installation Timeline?
When evaluating potential solar panel installers for your home, it is important to ask about their installation timeline. Knowing the timeline can help to ensure that your solar panel system is installed in a timely manner and that your solar panel installer is staying on track and meeting the necessary requirements.
Start by asking the installer to provide an estimate of how long it will take until the installation is fully completed. Additionally, you should ask them what their process is for keeping track of the solar panel and all of the components, such as wiring and inverters, as each of these components must be installed correctly for the system to function as expected.
12. Who Will Be Responsible for Obtaining Permits?
When choosing a home solar panel installer, it is important to ask questions to make sure they will handle all aspects of the solar panel installation process. Make sure to ask questions related to who will be responsible for obtaining permits.
This will help ensure the work is done correctly, in compliance with local laws, and provide secure installation of the solar panels. Ask the installer questions such as: what permit requirements are necessary for my area, how long does the permitting process take, and who will be in charge of filing for the permits?
It is also worth making sure that the installer has experience getting permits from your local area's governing board. Additionally, make sure you understand what the implications are for failing to properly obtain the needed permits and what the consequences are for noncompliance with local regulations.
These questions will help ensure the solar panel installation process runs smoothly and securely.
13. What Is Their Customer Service Like?
When assessing a potential home solar panel installer, one key question to ask is what their customer service experience is like. First and foremost, you should make sure the company is reliable and willing to provide honest, timely, and responsive customer service.
You should also ask if they have a customer help desk or support line to answer any questions or address any issues you may have. Lastly, make sure the installer is willing to answer any and all questions you have about the solar panel installation, its purpose, benefits, and potential drawbacks.
You should be able to trust the company, and their customer service should be of the utmost importance.
14. Do They Offer Monitoring Services?
It is important to ask potential home solar panel installers if they offer monitoring services. This will ensure your system is running as efficiently as possible and that there are no unnecessary power outages.
Monitoring services will alert you in the event there is a problem before it affects your entire system. It is also beneficial to know how often the system will be monitored and what type of reports will be provided.
Knowing what types of backup systems the installer offers is also important to ensure that your system will keep running even if there are unusual weather conditions or other events that affect the solar panels. Finally, it is important to ask if there are any additional costs associated with the monitoring services beyond the initial installation cost.
15. Are They Familiar With Local Incentives and Rebates?
When looking for someone to install home solar panels, it's important to make sure the installer is familiar with local incentives and rebates. In some areas, state and government initiatives offer financial assistance for solar energy projects.
Some states also may offer tax credits or deductions. Asking questions like "Do you know what local incentives and rebates are available to me as a homeowner?" or "What kinds of incentives and rebates currently exist in my state?" will help ensure the installer is well-versed in local solar incentives and can provide tips or advice for potential savings.
Additionally, make sure to ask what type of certifications or licensing the installer has related to solar installation, which is required for some municipalities. Asking these questions opens the lines of communication and helps you make sure the installer is reliable, knowledgeable, and trustworthy.
Go here now for more about solar panel installation.
Learn More About Home Solar Panel
For the best outcome, it's important to ensure your installer is knowledgeable and experienced. Asking the right questions about a potential choice can provide insight into their experience, qualifications, and services offered.
Don't be shy – ask away! Start your home solar panel journey with confidence today by scheduling a call with an installer to get all of your questions answered.
Did you find this article helpful? Check out the rest of our blog for more!