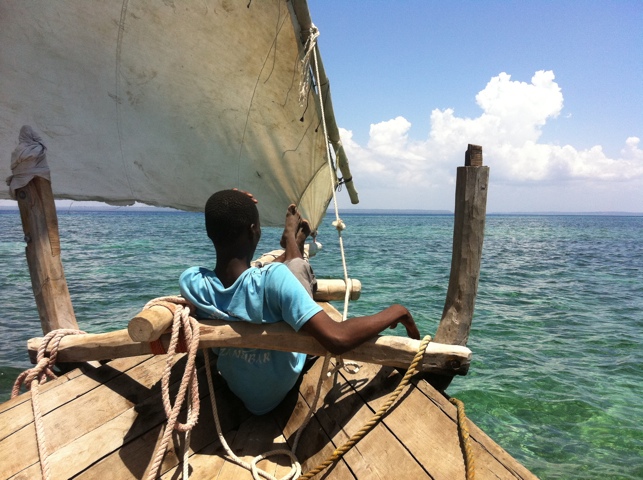 Yesterday was awesome, not in the way a middle aged deadbeat reminisces about high school, however. The dhow was an incredible experience and was great to see all my Pangani area friends again.
Got in, said what's up, worked out at friends home made gym below, met up with Scottish friends and lounged. Drank Kiki and single malt from Scotland. Said our goodbyes and hit the Jahazi in Mwera with the 3 guys I went out with.
Had given someone some cash, figured they squandered it, nope they made a great investment. That made me incredibly happy, helped someone get somewhere that would have never happened with out my assistance.
Got iPhone working again, thankfully. Slept like a baby who had been on the bottle all night and made my way to Tanga today. Some nice looking volunteers showed up as I was leaving, isn't that always the case!?
Was great to say goodbye for now to my new friends. Life is so different but cool there. Sitting on the luggage rack of a bike going on single track roads wobbling about and laughing on way to store or working out with old pint cans listening to 50 Cent.
The experience I got in Pangani area is priceless, learned alot and just got to live life to a totally different beat. Met people you'd otherwise nod at on a ferry and had an awesome time.
The nightclub was awesome, these Africans have moves that have never made it to North America, perhaps I can import some. Let's just say that the whole day yesterday was one of those days that make travel worthwhile. That feeling you get that can't be described and is most likely absorbed.
Traveling is special.
Really glad I made the trek.
P.S: lots of people in this world have daily realities we could not imagine from no running water or electricity to not having cash for a doctor if you get sick, it's intense for more people than not on this planet. Despite it all you'll never see more smiles or hear more laughs.