Greetings,
I write this to you from a small town called Stewart in Northern British Columbia and on the border of Alaska. Stewart is a small sleepy town that was once a major supply station to an active mining scene. The area was first discovered in roughly 1896 and a few years later a Mr. Stewart came who was joined by his brother and where the town got its name. For sometime this was a very profitable area and Stewart was a happening place, that is no longer the case but you can still feel the history as you stroll the streets.
There are large mountains on most sides and if you drive a kilometer from town, you're in Hyder, Alaska. You go through Alaska to get to the Salmon Glacier in British Columbia, quite the day trip. Hyder is an even smaller town of roughly 100 people and if you do go, make sure you get "Hyderized" in the one bar in town that has signed dollar bills from guests as wallpaper. The Salmon Glacier is roughly a 1 hour drive from Stewart and most of it is on a very bumpy road that gives you an idea what types of conditions logging trucks endure on the regular.
The glacier is stunning to say the least, it's just gargantuan and we were lucky enough to view it on a sunny day as our drive from Terrace was plagued with torrential rain. Oddly enough, it was warm at the top of the glacier and found myself in a t-shirt. There is a gent called the "Grizzly Man" who lives on top of the glacier every summer in a tent selling dvd's of bears and postcards. When we arrived he seemed busy doing something in his car and decided not to disturb him.
If you're in Stewart, bring cash as they have no bank machine and many of the cities buildings have plaques on them explaining their part in the history of this town. My favorite building was the old Empress Express Hotel that was built in 1908 by a German financier. It cost over $100,000 at the time to build and today is left derelict and for sale. In fact many of the stores even on the main street are vacant. That said, when you stroll down the streets you can really imagine what it was once like.
Finally, they have a really cool bird estuary that seems a popular draw. You walk along this long boardwalk to an open area on all sides. If you just walk through, you'll miss the action. If you go and silence your mind and just look around it won't take long for your eyes to catch some action then see small birds of all types fluttering around and loving their lives. I had close encounters with some kingfishers and the red winged blackbirds. It was a sunny day and the estuary was quite the happening place, I assure you.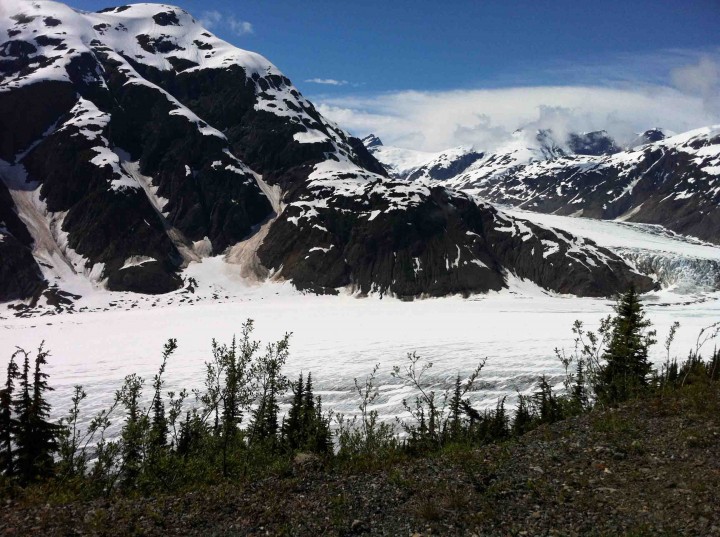 I'm here with the Explore BC Project, to learn more visit the Tourism BC Facebook Page and look up #ExploreBC on Twitter.
Tips hat,