Good day,
I've been lucky enough to visit Petra, Jordan twice now and I'm here to tell you that I was just as awe-struck the second time as I was the first. They were just different because the first time I was kinda in disbelief that I was even there. This time, I appreciated it more and revisited some of my favorite places.  Without a doubt, the monastery is something I think you should all do.
I wrote about hiking up to the monastery about a week ago and now you can watch the video above as I'm getting caught up from an apartment I'll tell you about later. If the video isn't working click this link "Hiking to the Monastery in Petra". I think if you skip visiting the monastery you're really missing out on an important part of the experience. If you're of good health with decent cardio, there is no reason why you can't make the climb. I've seen people of all ages and fitness levels make it. Think of it as a pilgrimage to see something epic on this planet and you'll make it.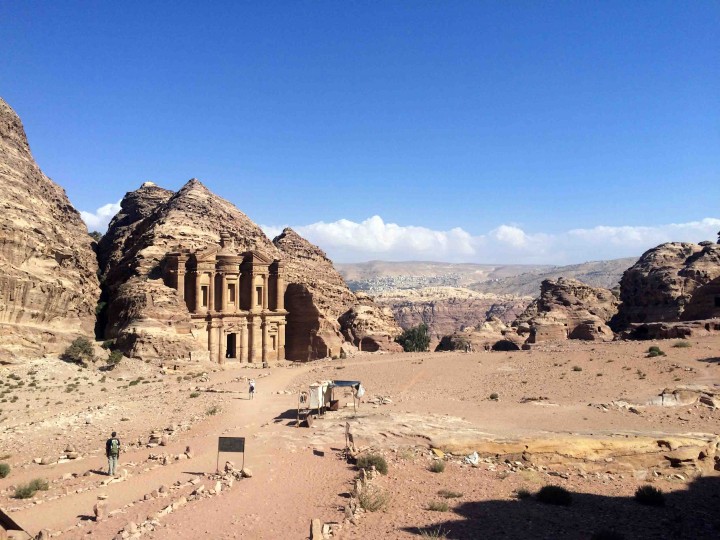 Just remember that it's not a race and if you get tired, those lovely ladies along the way will probably invite you in for a cup of tea or two. When you're at the monastery you need to realize that there are two view points and they are both different. The closer one has the best view of the monastery but the other one is only an additional 0.5% of a walk when you factor in the entire round trip getting to the monastery so you'd be amiss to skip it.
Petra is one of those places to add to your list if it isn't already on it.
Tips hat,