Medieval Village of Vico del Gargano, Italy
Today I'd like to introduce to you an Italian medieval village / commune called Vico del Gargano. It's in the area of Gargano which belongs to the province of Foggia in the region of Puglia. This small hilltop village is known as "the village of love" and there isn't that much going on which is part of the charm if you ask me. Sure it has a castle which you can sleep in and some interesting museums but that's not why I'd suggest you go there. I suggest you visit because its streets are just steeped in history and filled with character. The type of place where you can drain the battery on your camera marveling at the sights turn after turn.
Naturally, you have to be the type of traveler who enjoys stepping into the past but if so, you'll love it here. We showed up as a group on a day which wasn't the best weather wise and spent a good portion of the day strolling the streets while snapping shots. I can only imagine this place on a super sunny day with large white clouds adding to the background. Gargano has many interesting villages like this, if you're going to be in the area for some fun in the sun; don't forget to stroll the streets of the villages as well.
If you can, also chat with some of the locals and peek your head in different shops. Part of the charm is the uniqueness of most buildings, there is no cookie cutter molds here unless it's in one of the small bakeries. There are pubs cut into the hillside making for interesting designs and you might even stroll into a gents workshop which brings you through to another street. The locals we came across were quite friendly and we even visited a museum about dedicated to the production of olive oil; wonderful olive oil in the area, fyi.
Afterwards we made our way back to Arianna Club in Rodi Garganico for another amazing meal before setting out to explore yet another one of these interesting villages. Part of what I really liked about the Gargano region was that it had lots of activities to do with the sea but also lots to see and do when you were done laying by the sea if that makes sense. Also a big fan of the food from this region but that is for another post, another day.
Today, I want you to get a glimpse of Vico del Gargano and add it to your list of interesting villages to explore should you find yourself in the Gargano region. This was my first time in the area but hopefully not my last. If you've been following thisblog you'll know that I'm just a massive fan of the Adriatic Sea and every part of the world lucky enough to be along the coast. In closing, I'd like to thank the fine people from Gargano OK for their hospitality; I had an amazing week exploring the area.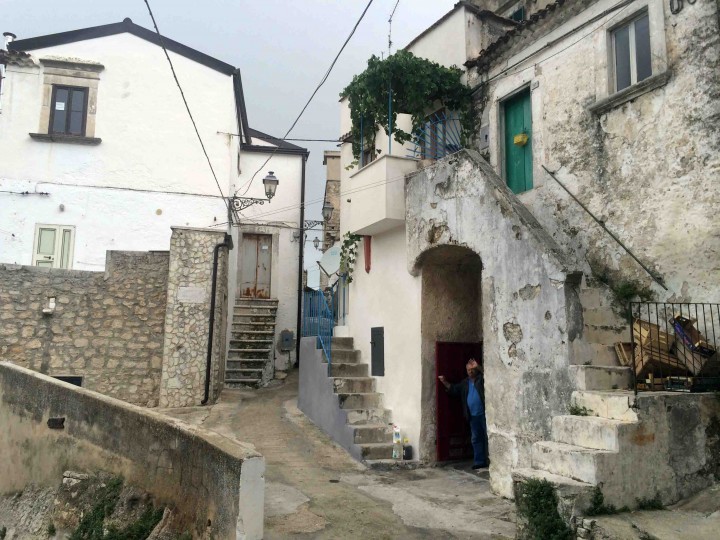 The more time I spend in Italy, the more I realize why it's so popular.
Tips hat,