Any trip to Canada's Prince Edward Island means that you'll be on the hunt for things to do in Charlottetown. Charlottetown is the capital of this eastern maritime province. As the largest city of a relatively small island, it is the center of all things happening on PEI.
The main attractions in and near Charlottetown cater to history lovers, foodies, outdoorsy travelers, and, most importantly, avid golfers. If you can't wait to put good use to your brand new 9-iron, pack your bags (and golf clubs) and make your way to Charlottetown, PEI.
Top Things to do in Charlottetown
Once you've got your accommodations all sorted out, it's time to focus on the top things to do in Charlottetown. Keep in mind that Charlottetown is all about history, good food, and PEI local culture. It's not so much about nightlife and staying out until 3 am. That being said, there are still plenty of opportunities for fun and adventure.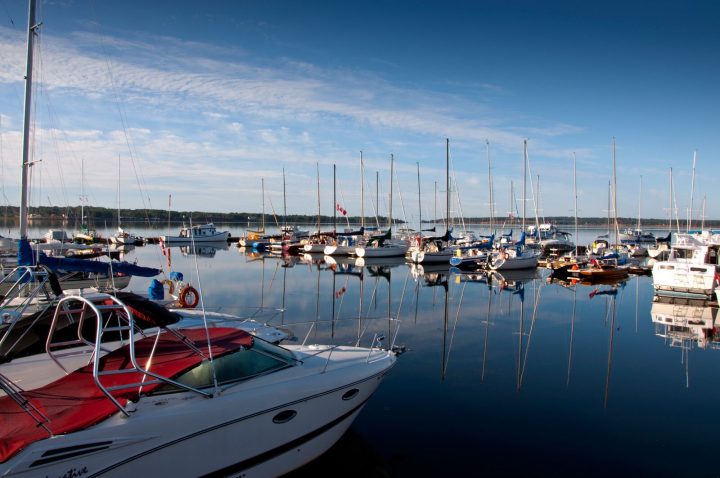 Visit the Confederation Centre of the Arts
Charlottetown is considered the most modern city, but there is one attraction that is ahead of the Charlottetown times: the Confederation Centre of the Arts. This ultra-modern art centre covers an entire city block and it is filled to the brim with things to do do.
Within the centre, you'll find a museum, an art gallery, two theatres, a library, and a restaurant. If you're visiting PEI between the months of June and September, attend the annual "Anne of Green Gables" musical. Musical theatre is what the centre is most known for, especially this particular show.
Head to the "Birthplace of Canada"
Did you know that the entire country of Canada was founded on the island of Prince Edward? Right down the street from the Confederation Centre, you'll find the Province House National Historic Site. The reason this is a national landmark is that it was where representatives met in 1864 to create the modern state of Canada.
Today, the Province House serves as the seat of the Prince Edward parliament. Visitors are welcome to stroll through the parliamentary rooms. There is also an area that is completely dedicated to the fateful day back in 1864 when Canada was officially born.
Take in the Stunning Architecture of St. Dunstan's Basilica
There is a lot of interesting architecture throughout Charlottetown, mainly because the city believes in sticking to its historical roots. One of the most stunning architectural wonders of the area is St. Dunstan's Basilica. This landmark is within walking distance of both the Confederation Centre and the Province House, making it easy to plan your historical tour.
The church was built in the late 1800s in Neo-Gothic style and it is one of a kind. The interior is just as ornate as the exterior, so be sure to go inside. Even if you don't associate with religion, all are welcome to explore the Basilica.
Sign Up for a Coastal Lighthouse and Winery Tour
Staying within the city limits of Charlottetown will keep you busy for a while, but there is so much more to see around PEI. Use Charlottetown as your home base and plan several day trips to the nearby sites. There are several lighthouse and winery tours leaving from the capital, so make a day of exploring 1800s lighthouses while sipping on local wine.
Spend the Day Golfing
We could spend the entire day discussing the immense golfing experiences throughout PEI, so let's first just focus on the ones near Charlottetown. There are 5 courses in or just outside of Charlottetown, including Fox Meadow, Glen Afton, Belvedere, Vista Bay, and Clyde River.
If you're willing to make a bit of a drive, be sure to head to the north of the island. Northern PEI is home to many prestigious courses, including Green Gables Golf Course, Anderson's Creek, and Crowbush Cove. To the east, you'll find another pristine course that shouldn't be missed, Dundarave.
Attend a Summertime Festival
In order to avoid the cold weather, visiting Charlottetown in the summer months is your best bet. Not only will you stay warmest from May to September, but you'll also have tons of options for theatrical entertainment. Many music and theatre festivals take place on the island, and most of them are happening in Charlottetown.
The most popular Charlottetown annual festivals are the Guild Festival and Charlottetown Festival. For a fun music festival on the beach, check out the Cavendish Beach Music Festival. This event happens in July every year and hosts some of the most famous country music stars in the industry.
Take a Day Trip to Green Gables
If you're heading to Green Gables Golf Course, make an entire day of it by exploring the rest of the Green Gables area as well. Literary enthusiasts from all over the world flock here to experience the setting of the timeless novel, "Anne of Green Gables".
Although the character Anne is fictional, the setting is 100% real. Many bookworms know all about Green Gables without even realizing that it's a real place on the world map. There are tons of Green Gables tours to choose from that leave from Charlottetown every day. Or you might consider renting a car and exploring the area on your own.
Pack a Picnic for Victoria Park
Victoria Park is Charlottetown's most beloved green space. Although it is a fairly small park, it's a great place to get away from the sites and sounds of the city. Pack a picnic and sit along the waterside while you take in the scenery. The park has a great deal of historical significance, and it is often included as a stop on guided city tours.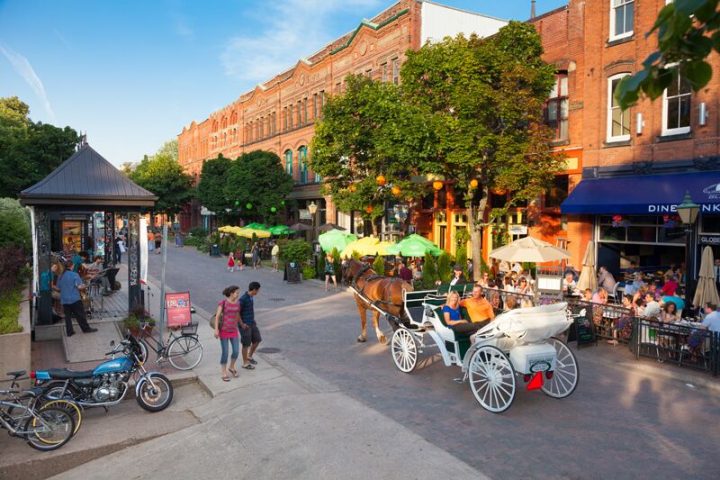 Invest in a City Highlights Bus Tour
Most of the main attractions of Charlottetown can be accessed on foot, but there is nothing like taking a bus while a Charlottetown local shares his or her wealth of knowledge. The best tour according to visitors is the City Highlights Bus Tour. It has received outstanding marks for being fun, informative, and kid-friendly.
All of the main attractions of Charlottetown are visited with this 1-hour bus tour. You might think that 1 hour sounds like no time at all, but remember that Charlottetown is an extremely small city. Within this hour, you'll see historical sights, national landmarks, and unique Victorian architecture.
Wander Along Victoria Row
Victoria Row compares to Vancouver's Robson Street or Montreal's Saint Catherine Street. It is where all the hustle and bustle of the city takes place, filled with shops, cafes, and restaurants. This is the only road in Charlottetown that is solely for pedestrians – no cars allowed. The coolest part of Victoria row is the combination of trendy establishments and old-timey architecture.
Even though Charlottetown is a small city, it's pretty apparent that you'll have no trouble staying busy here. If you have enough time on your visit to PEI, try to see as much of the island as possible. Using the capital as your home base is the perfect idea since everything on the island can be accessed within about 2 hours from Charlottetown.
Where to Stay in Charlottetown
Before you can hit the fairways or plan a historical Charlottetown itinerary, you'll need to make some plans on where to stay in Charlottetown. Luckily, you're not short on options. Compared to other popular Canadian cities like Vancouver and Toronto, Charlottetown is tiny. Figuring out the optimal area should be easy; just focus on the historical "downtown" district.
Best Luxury Hotel in Charlottetown: 1 West Inn Waterfront
If you're looking for a luxurious Charlottetown experience, book a room at 1 West Inn Waterfront. This charming inn is just steps from the water, plus it's within walking distance of popular Charlottetown attractions. Although the inn is considered a historic structure, the rooms and common areas are equipped with every modern amenity you can imagine.
Best Mid-Range Hotel in Charlottetown: Fairholm Boutique Inns
Fairholm Boutique Inns is located in the heart of Charlottetown's historic district. The inn itself is a historical building that has been transformed into a luxury B&B. The rooms are elegant, to say the least; each one comes with its own fireplace and unique stained glass windows. All in all, the Fairholm is a great choice if your budget falls in the mid-range category.
Best Budget Hotel in Charlottetown: HI Charlottetown Backpacker's Inn
You won't find many budget-friendly hostel dorm beds in Charlottetown, but there are still plenty of options for budget hotels and motels. However, if you are looking for the cheapest dorm bed option, check out HI Charlottetown Backpacker's Inn. The inn features 6-bed dormitories as well as a few private rooms.
Big thanks to Golf PEI for having me, I had an incredible time. That said, all opinions are my own as they always are.