The Best Healthy Dog Chews for Your Pampered Pup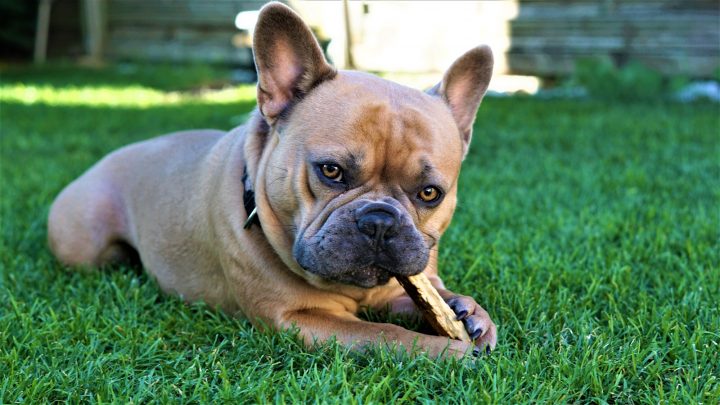 Is your dog chewing up everything in sight? Is your puppy teething? Does Your dog have issues with pain or anxiety?
Or maybe you just want to pamper your pup, but you're not sure what kind of treats will be best for them.
Keep reading to find out more about the benefits of dog chews and treats and what will be best for your dog.
Benefits of Dog Chews
Dental chews for dogs and chew treats are great for your dog or puppy. There are a lot of benefits to giving your dog chew treats.
Dog chew treats help with your pup's dental health. Chewing on a bone or treat can help the dog's teeth and gums to get stronger. It also helps to keep the dog's teeth clean.
If your dog tends to chew up carpet, shoes, or unnecessary items in your home, a chew treat can give them an alternative to this behavior.
If your puppy is young and teething, a bone or treat will help them in their teething process.
Physical exercise isn't enough when it comes to keeping your puppy healthy and happy. They also need mental stimulation. On top of your dog's physical health, chewing can help with mental stimulation.
Chewing can also help alleviate stress, boredom, and anxiety for your dog and help them to relax.
Understanding the benefits of a chew treat is important, but how will you know what kind will be best for them?
How to Know What's Best
Knowing what kind of bone or chew treat will be the healthiest for your dog will keep both you and your dog happy.
If you want to know the best calming chews for dogs or the best healthy dog chews, we'll tell you exactly what to buy and what to avoid.
The number one chewing bone to avoid for your dog is rawhide. It poses a handful of health threats to your dog and should be avoided at all costs.
An alternative to bones is chew treats. These are usually softer but stimulate the dog and help them keep their teeth healthy.
Dog chew treats can also have other health benefits.
A chew treat that is becoming increasingly popular is a CBD dog chew. CBD treats are completely safe for your dog and offer many health benefits.
Giving your dog a CBD gummy for dogs can help them with their immune system, nervous system, and is anti-inflammatory.
If your dog is older and struggled with pain, CBD treats can help with this issue.
Keeping Your Puppy Healthy
Do not overfeed your puppy with treats and bones. Overconsumption of these treats can create more health problems.
Keep the chew time to only twice a week. Be sure to wait a few days in between before giving them their second.
If you give your dog CBD gummy treats, they can enjoy one a day. If you have concerns or questions, always consult with your vet first.
Best for Your Pup
We know that your dog deserves to be pampered. It's important to research dog chews and treats before feeding them to your puppy.
There are many benefits to dog chews that will help promote their mental and physical health. No matter what you choose to pamper your pup with, always consult with your vet.
If you enjoyed this post, feel free to check out our other blog posts on this website for similar content.