The Best Flooring Materials for Your Kitchen Floor
Did you know that the kitchen is one of the dirtiest places in your home? Take the floor, for example, it's often contaminated with bacteria—up to 830 per square inch, to be exact!
That's why it's so important to sweep and mop on a regular basis. And remember, not all flooring materials are equal—some are easier to maintain than others.
Are you thinking of replacing your kitchen floor? Looking for something that's durable yet easy to clean?
If so, you're at the right place. We'll be going over some of the best options below. Keep reading to find out what they are!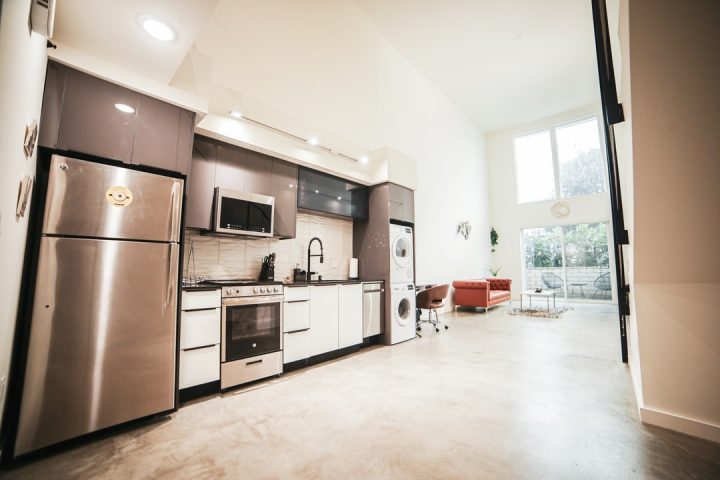 1. Ceramic Tile
Ceramic tiles are a perfect option for those who are looking to install new flooring. Made from natural clay, they're impervious to stains and are resistant to heat and breakage. Additionally, they're available in many different colors and patterns to suit your style. 
Furthermore, they're completely waterproof, which makes them simple to clean and maintain.
However, the process of laying the tile is not an easy task. It requires the proper tools and know-how. It may be beneficial to hire professional tile installers rather than handling the job yourself.     
2. Vinyl
Vinyl is a type of flooring that's made of synthetic materials. It consists of a base layer, which is made from fiberglass, and a coating of PVC and plasticizer. Despite that, many look identical to hardwood (www.reallycheapfloors.com has some examples, luxury vinyl plank flooring Renton is also worth visiting.)
It's also waterproof so you won't have to worry about spills. On top of that, it's easy to install—simply drop, lock, and click the planks into place.
Keep in mind, however, that it's not as sturdy as tile. For one thing, it can easily be scratched or dented by large appliances so be careful when you're upgrading or moving things in the kitchen.
3. Cork
Cork floors are soft and springy, which makes them comfortable to stand on for long periods of time. They're also affordable compared to other materials (you can get them for as low as $3 per square foot).
And they're super durable. Not only are they resistant to mold and mildew, but they're also resistant to cracks and abrasions. Plus, they're impermeable to gas and liquid.
However, they're susceptible to punctures and cuts. They're also light-sensitive. For example, it's not uncommon for them to fade in the sun. Fortunately, you can prevent that by applying a layer of sealant.
Choosing Between Different Kitchen Floor Materials
And there you have it—three options for those who are looking to install a new kitchen floor. As you can see, they all have their own pros and cons. At the end of the day, it all depends on your preferences.
Did you find this guide helpful? Looking for more posts like this? Then be sure to check out the rest of our lifestyle section!