Good day,
I'm writing this from my office listening to some beats with a new friend from California and this post is about sunset on Little Corn Island. Later today or tomorrow morning I'm off to Big Corn Island to work on some stuff, reconnect with my crew over there and enjoy the island. I really do love the Corn Islands; I used to be a Little Corn Island guy and it will always be home but I'm grateful to have Big Corn so close by, it's good times too and anyone who says otherwise probably hasn't spent enough time there and most certainly hasn't gotten out of the whole port area known as Brig Bay aka one of the tougher spots on the island…
That said ports, bus stations and the like aren't usually in the nicest of areas are they? This sunset was taken not far from Three Brothers which is a cool and beyond laid back place to stay which is right in the center of the village here on Little Corn Island. I was hanging out when I realized it was sunset so I made the effort to get down to the sea and take some shots. They say when you're tired of London, you're tired of life. I say when you're tired of sunsets you're just a few steps from the grave; the only thing cooler than a good sunset in my opinion is a good sunrise but that's a story for another day.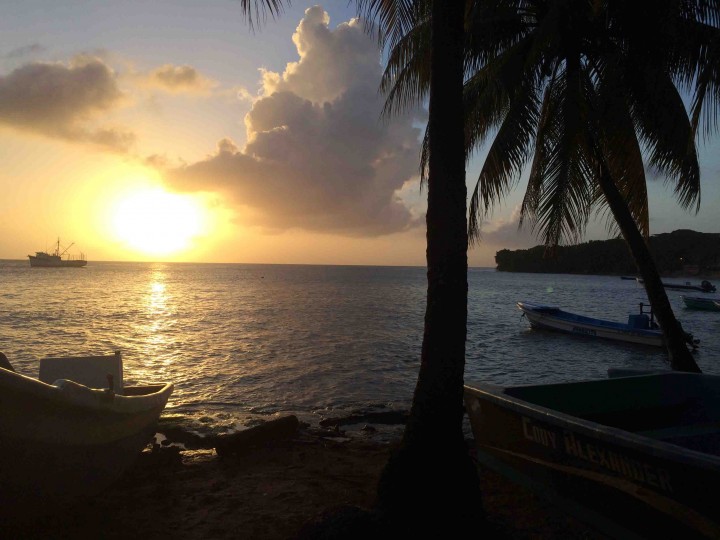 A fact about Nicaragua is that it's coming back into full swing.. Every year more and more people come and what's even cooler is that more and more people come back. There is a real community growing here of expats on top of the already fun community of locals and something else that's great is how integrated and accepting it is. There truly isn't anywhere on this planet like Little Corn Island and that's just part of the reason I'm so proud to call it home and excited to return each year.
Every year I leave, I see countless new destinations around the world and still Little Corn Island rises to the top as the only place I'd like to spend an extended time each and every winter. There are other spots which we'll discover in time and discuss but for now, just know that Little Corn Island is good and if you're coming down be sure to send me a message so we can watch one of these sunsets while enjoying a cold beer or rum on the rocks; they're both delicious…
I'd go on but lots of work to do today, the way I like it. If you're living on a small island you need to keep yourself busy but that's true of most places, yes?
Tips hat,