Greetings,
After the last update I jumped into a friend's ride at around 2:05PM. In the past we'd of been vanilla and thought "Montreal is like 2 hours away". That is a weak way of looking at things, did you know some people commute more than that to get to work each day? Suffice to say we visited mutual friends in the area before leaving Ottawa at 10:30PM and making the late night trek to Montreal. Why you ask? That way you can enjoy Ottawa but still wake up in Montreal. Also, if you've got friends there it makes the where to stay in Montreal question a no-brainer. Luckily my friend lives downtown.
We stopped by at Herb's on the way to Montreal. Herb's is the halfway point and where there is this 24 hour disgusting and delicious diner that has nothing remarkable about it besides it's open for 24 hours. It's the kind of place where you'll see an overweight highway worker packing down the largest but certainly not greasiest breakfast you've ever seen with all the toast leaving nothing but the tomatoes at 1AM, indeed. That said, they did make a decent feed but it was over priced as they "got ya" aka if you're starved you have no other options.
That said, I'll revisit it one day as I'm a fan of such said places for some far flung reasons.
We made our way to Montreal and promptly passed out. I woke up and it was raining. A cold unforgiving rain that made me reminisce about late fall in this familiar yet frigid country. How can it be ALMOST JUNE and we're having near freezing rain? I'm talking 5-6 degrees and cold depressing / borderline soul destroying rain. Most Canadians I know live for the summer, take that from them and what is left? Sure there is healthcare and Tim Horton's but people need more than that! I digress…
We hit up a secret sturgeon fishing spot under this bridge. We chose the location under the bridge because well that's all we had and we caught near nothing in the freezing rain. Actually I caught 3 pathetic perch which lacked personality aka didn't even fight much. Luckily our new homeboy from Hanoi caught a nice Walleye, the day wasn't a total wash! Later we had grandiose plans involving a sensational Schwartz sandwich…
It was pouring rain and now it was dark. For the first time in my life I went for a weekend in Montreal and didn't even go out on a Saturday night. It was a protest of sorts. We all have dreams of hanging out in cool cities and sipping on unbelievable beverages on sizzling summer or spring nights with sexy sorority sisters, this wasn't one of them. It made me think of my youth as an overzealous club goer who would stand like an idiot in the rain, sleet or snow to get into some club… In that club I'd listen to some not so special music, spend too much money on overpriced drinks all to return to such said horrific weather.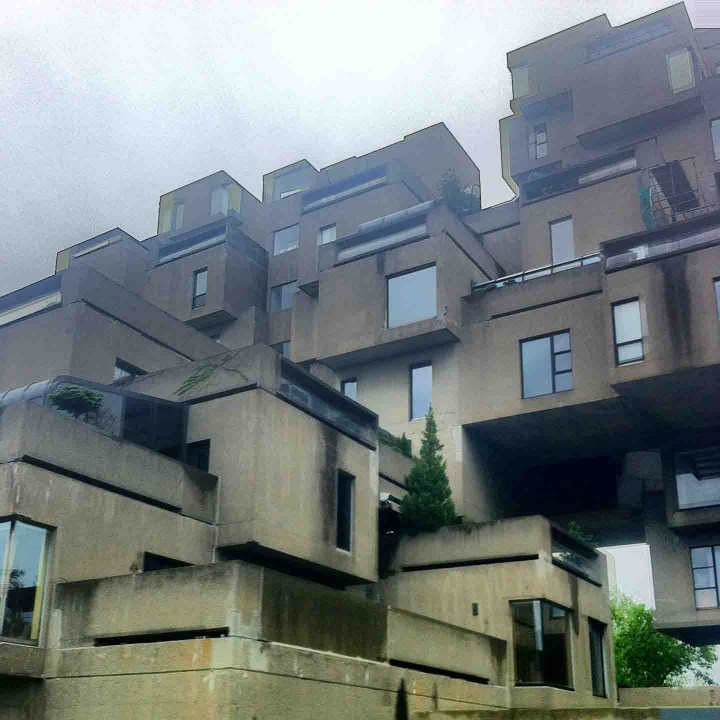 As it happens I left the next morning at 11AM. The moment I left the city the clouds started to break and blue skies peeked through. I've concluded that if you commit to a weekend of debauchery, see it through. You never know when the weather is going to turn or what might happen. While on the way home I got a message from none other than Seattle's Travels and Candice Does the World for drinks on St. Dennis, that would have been a nice way to end an otherwise cold and uneventful spring weekend with winter weather in Montreal…
Big week ahead and Toronto this weekend…
Tips hat,
P.S: Took the Greyhound bus back and it was only $28 tax in if you book online, can't beat that.
P.P.S: When did Montreal get so many beggars? It was almost worse than Managua…