Greetings,
So I took the ferry over to Big Corn Island this Monday filled with hopes and dreams only to have my computer crash again. I think I'm cursed when it comes to computers and it's all signs saying "Buy a Macintosh" but I can't as it's too cult like and straight up, I'm not a fan of Mac's closed environment; if you haven't noticed freedom is something I believe in strongly. Suffice to say, my friend "Eddy the Wizard" here on Corn Island set me straight and I'm ready to roll…
I came back to the Corn Islands after my trip to South Africa because I had three weeks to kill before heading to Europe for the summer. Supposedly it's rainy season but I'm not seeing much rain which is good for most but not so much for myself. I had great visions and fantasies of planting coconut trees and all sorts of delicious fruits on my properties but sadly, none of that happened. I will also note that there are more people on the islands now then when I first arrived in peak season 2011…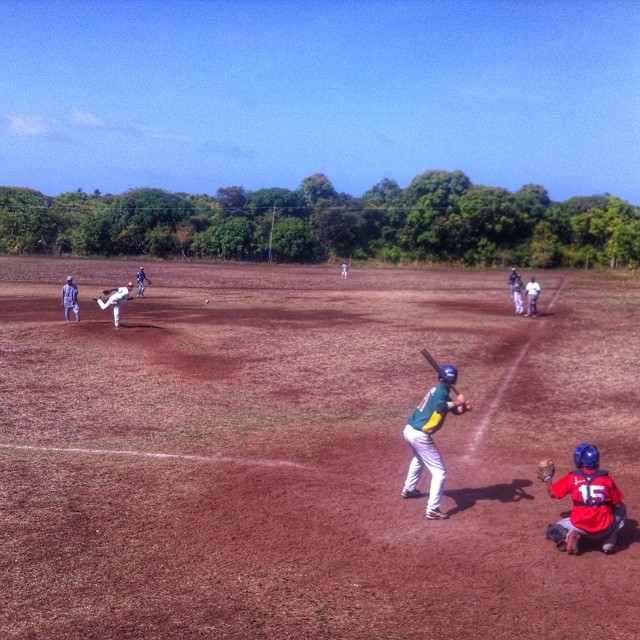 I've been keeping busy watching island league baseball games, hanging out with old and new friends, drinking some delicious dark rum, the odd lobster tail for lunch and the like. It's also mango season and it's getting nuts. I was telling a friend that I could see hundreds on this large mature tree and he was like "nah, there are thousands man…" It's funny because if money grew on trees we'd have NO respect for it and sadly, most have no respect for it anyways.
I mention this because mangoes are falling from trees and I'll take the best looking mango I've had in my life take a few bites and throw it away so I can start another without getting my hands dirty; this is on Little Corn Island. On Big Corn Island, I haven't really found any big mango orchards and there are ~10x the people living here so finding a mango is rare and you eat it entirely even if it's not perfect; funny how that works…
Tomorrow I'm off to Managua, Sunday I'm off to Miami and Monday I'm flying to Croatia via London. This is all to kick off a pretty insane summer. This will be my third summer in Europe and I'm very much looking forward to it. Besides Croatia, I'm definitely going to Montenegro and after that it's all up in the air.
I took the fuel boat between islands yesterday and saw a pod of dolphins racing the boat; incredible experience. It's small things like this which make the lack of certain amenities fade from my memory. The Corn Islands are changing each time I come back but staying the same more than ever if that makes sense to you…
Stay tuned…
Tips hat,