Good day,
Had the pleasure of going scuba diving again today for the first time in ages. Went with Sea Experience that are located in the Bahia Mar Hotel & Yachting Center. To be completely honest, I was sorta freaked out about the whole thing. Had not gone diving since receiving my PADI and I couldn't remember anything, let alone how to get my equipment setup. Once I met the staff and Captain Bill in particular, all that anxiety faded away and got to experience two really cool dives.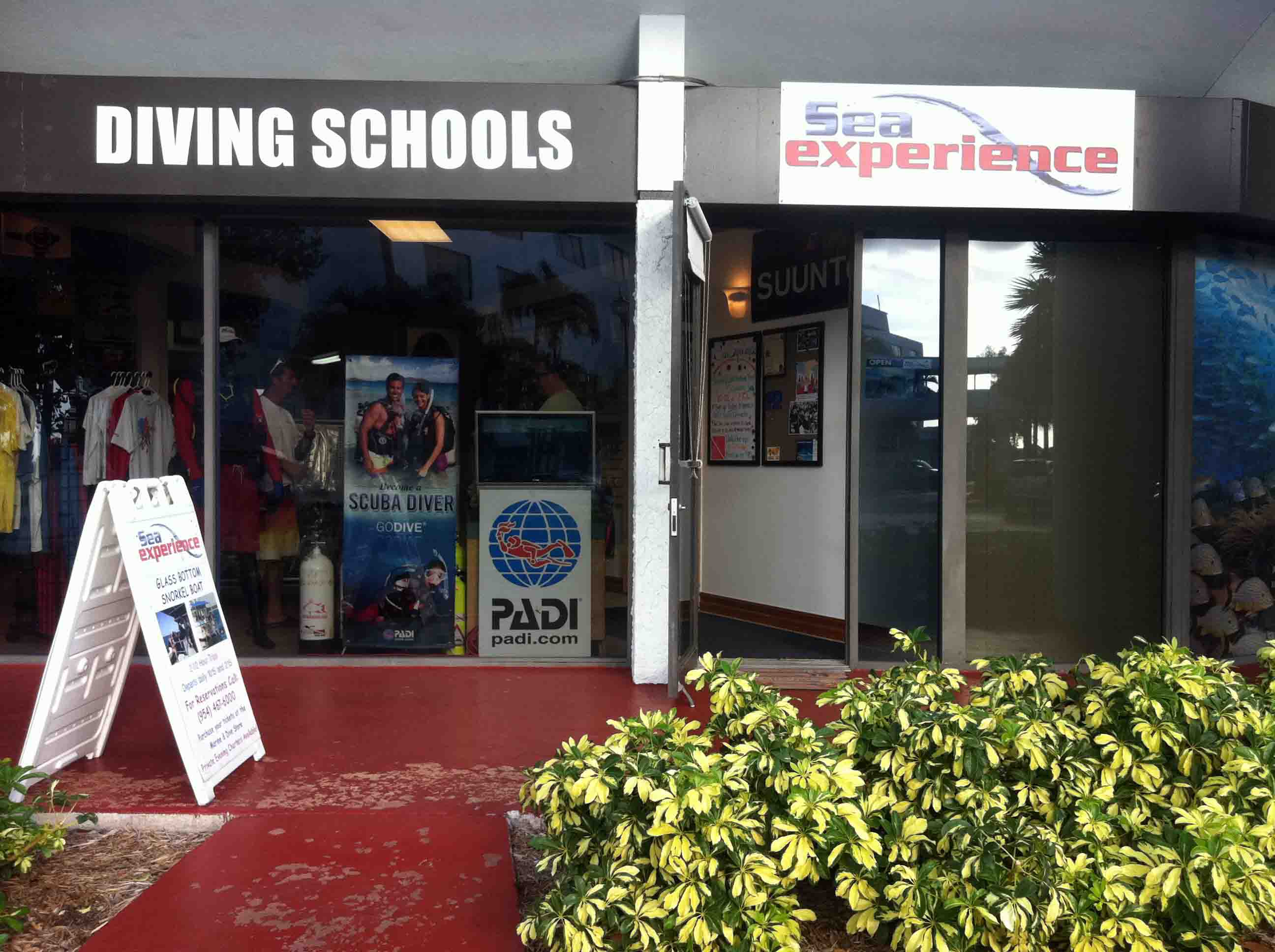 The place was packed, I know that diving is popular but didn't realize that I'd be diving with roughly 20 other people. We left the harbor at about 9am passing countless sprawling mansions that most can only dream of and the first dive was to the Robert Edmister wreck which is located about a mile off-shore. It was a windy day and the waves were rugged, to say I wasn't a bit weary before jumping in would be a lie. Luckily I got teamed up with his gent about 15 years older than me who is a lawyer from around the area. He was an experienced diver and basically just followed his lead. The dive is roughly 68 feet below surface and you have to follow a rope down into the unknown to get there.
Once down saw that the wreck was covered in life with countless schools of fish making it their home. At one point when turning around a corner, another diver must have spooked a school of fish because it was like I was part of the school, hundreds of interesting fish that all would have looked good on my plate swam by, tried to touch one but naturally that was a failed attempt. We spent about 20 minutes down there and realized that I should have been doing more diving on my travels. Then remembered how the masks KILL my forehead. Most people are ok but if you are a long term reader, you'll remember the most inane bicycle accident I was in where I fractured my forehead, whoops. Speaking of accidents, would have had more photos but it was choppy and on the way out this wave hit soaking me and the iPhone, it was time to retire such said phone from the trip.
The second dive was a drifting dive at Oakland Ridges and only about 20-30 feet deep. This was cool because there was a lot of current so a group of four of us went down with a big flag and just drifted over corals until it was time to come up. I'd of enjoyed it more had my forehead not been killing, should I become more active in this sport will need to buy an old school mask. After that it was about 1:30 and we returned back to the marina. When it comes to marine sports, definitely more of a fisherman but really glad to have gotten out and over the hurdle of "do I even know how to dive"!?
To get to the marina, took a b-cycle. Broward county which is part of Fort Lauderdale has these bikes that you can rent by the half hour, similar to many cities in Europe. They aren't meant to rent for the day, you use them to get from point a-b and then lock them back up. So instead of a cab, I just take a bike and ride it 4 miles, ditch it then if I want to go somewhere else, I take another. It's $5 for 24 hours and then $0.50 for every half hour you use it. You can always hit another station in that half hour, FYI. If you take it for 31-60 minutes it's like $3. Way cheaper than a taxi, way more environmentally friendly, way more fun and it's fitness in one. Its' a win and I'm sure countless other cities in North America will have it soon.
Riding the bike home was a treat because well, it's SPRING BREAK! The beach was packed and Spring Breakers were being Spring Breakers. Had this been last year, who knows what may or may not have transpired. I did get to briefly relive my days of celebrating Spring Break in Panama City, Florida in 2003 aka my last year of University. All I will say is that if you're of Spring Break like age, make the pilgrimage to Florida at some point in your life, it's a trip all to itself and makes a killer road trip.
This is my last night in Fort Lauderdale, tomorrow I'm lucky enough to be playing a round of golf at a world class resort and then off to another county to see "what's happening". I'll be back though in a few days as some important business needs to be attended to and like all important business, it won't take care of itself. Would like to once again thank the Greater Fort Lauderdale Tourism Board for their hospitality aka making all this happen.
If you're in the area, the diving is good but definitely get a B-Cycle. I will warn you though, some of the racers in their fancy pants and spandex suits may not give you the credit you deserve. I approached a group in spandex pants and matching helmets on my bike with a basket on the front and said, "good day to you, fellow road warriors" while tipping my hat and they looked at me as though I was from Neptune.
Tips hat,
P.S: Eat the second tuna steak for dinner, this was tonight's concoction. Big thanks to Tony aka "The Chef" from the Sun Towers Hotel which is directly next to the Pelican Grand. It is a small restaurant overlooking the ocean and it's ALWAYS packed. It's also popular with residents of Las Palms, some of which I had dinner with last night. The place makes great food at reasonable prices and has a super laid back atmosphere, recommended.