Sagra dei Crotti Festival in Chiavenna, Italy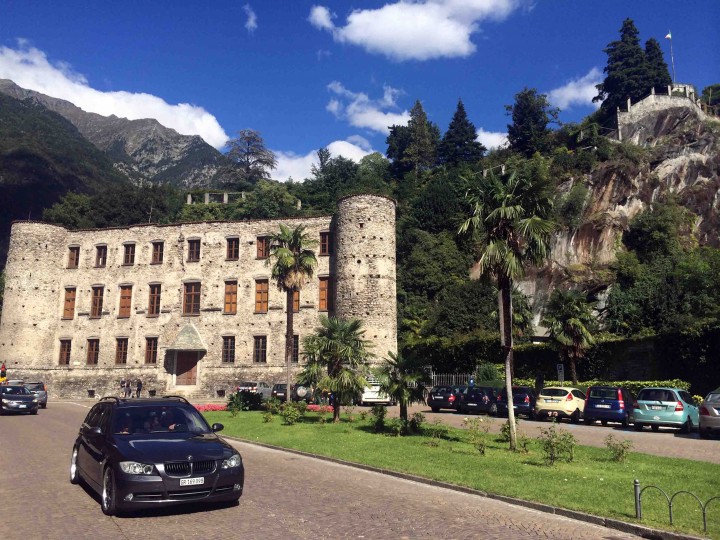 Greetings,
Today we're going to discuss an annual wine and food festival which takes place in a village in the alps of Italy called Chiavenna. The name of the festival is the Sagra dei Crotti and the whole village comes alive along with lots of tourists from Italy and around the world. The festival is basically an occasion to sample some of the fine wine and food which is produced locally and to showcase the wonderful crotti which are in abundance throughout the area.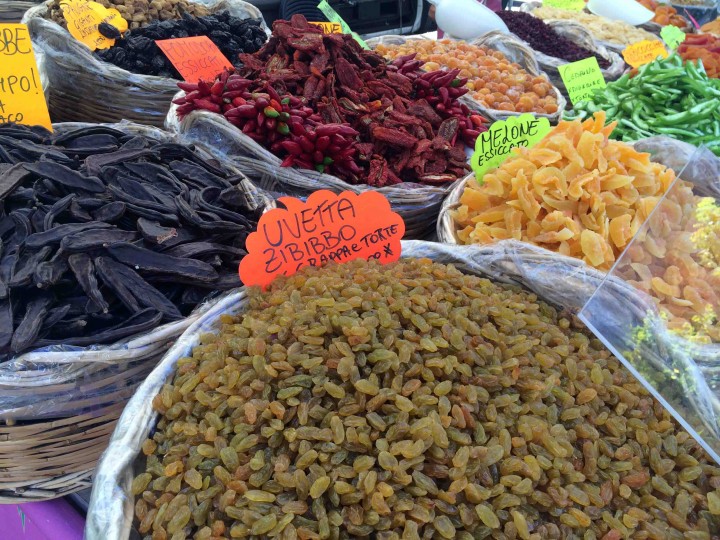 Before we go any further, let me explain to you what a crotto is. A crotto is the local way of saying a grotto and crotti is the plural form. To give you a better idea, I've made a video of inside a crotto at Sagra dei Crotti. They are naturally occurring caves which hold a steady temperature year round of 8-10 degrees which make them perfect for refrigeration. In the summer they are a cool spot to hang out and in the winter a warm break from the mountain weather. It's also important to note that each crotto has a steady stream of cool fresh air coming directly from the heart of the mountain and is known as the "breath of the mountain". Alright, got it? Let's continue…
Chiavenna has roughly a thousand crotti, ten of which are open to the public year round including the massive one above. During this special festival, those in attendance get a glimpse at some of the privately held ones as well which is pretty cool. The streets were packed with people and local producers from the area were selling their goods. A traditional meat from the area called bresaola is in abundance along with a host of other delicious meats and cheeses.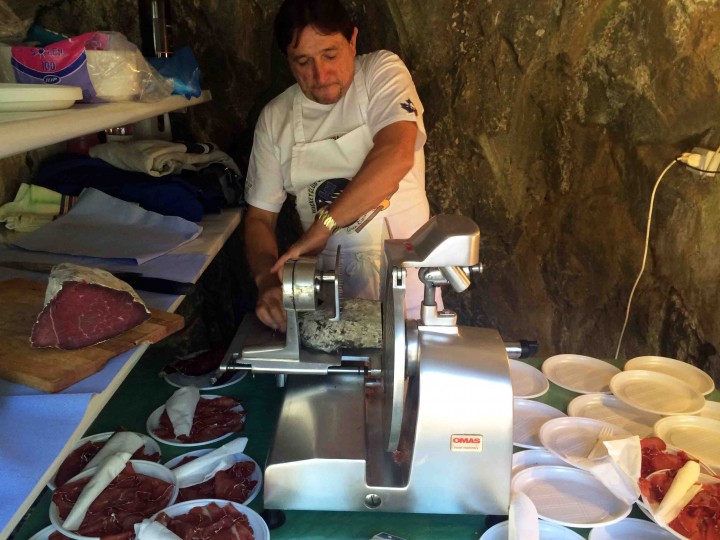 Considering I was new to the area and this was my first of hopefully several visits to the village I was quite lucky to have stumbled upon the area during this festival. I was there with some friends on the Friday night and although it was the start of the festival, the crowds didn't really start to show up until Saturday morning when the city went from a quiet and picturesque village into a happening and festive place.
The Friday night was fun and I met a lot of hospitable locals and on Saturday, we partook in the Andem a Crot which is a a food tour of sorts. You see, most of the crotti in the area are private and on this day, different families open up their crotti and prepare a different traditional dish. One could say it's a crotti crawl actually as you work your way from crotto to crotto sampling different delicious dishes and washing it all down with red wine which seemed to flow as freely from the decanters as the breath of the mountain did into the crotti themselves.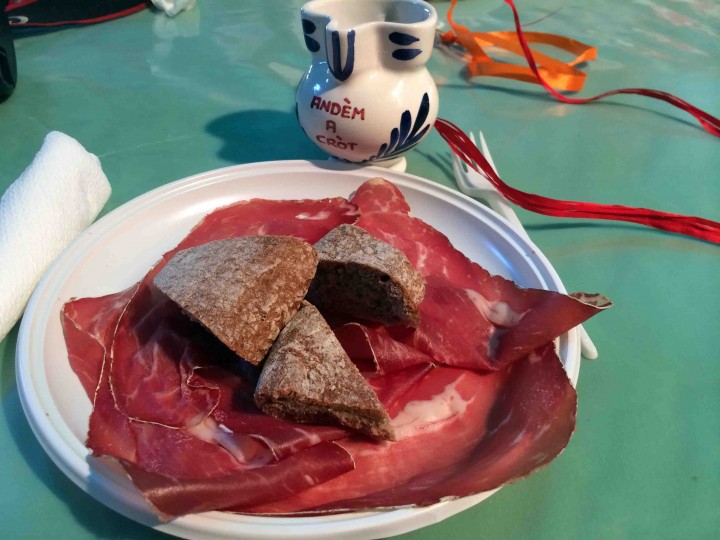 I'm going to give you some advice right now, if you do find yourself at the Sagra dei Crotti and choose to partake in the Andem a Crot, don't eat too much at the first stop as the food seems to never end and you're definitely going to want to have room to sample everything you come across at the next stop. We started with a plate full of Bresaola and had I only stopped there and filled up, that would have been sufficient but of course, there was much more to taste. I indulged and by the end was left sufficiently stuffed. Alright, I was nearly distressed as I couldn't help myself at the cheese stop; that said, don't judge me as I'm sure you'd of done the same.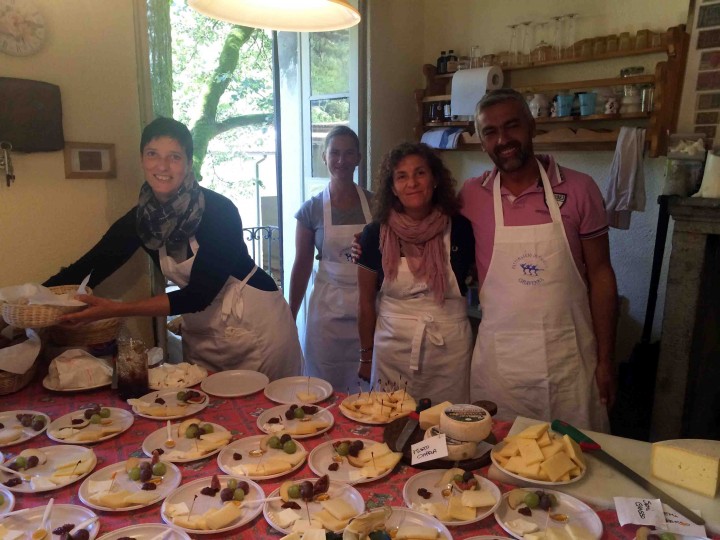 You don't need to partake in the Andem a Crot though to enjoy some good food. There are lots of private crotti open just for the day in which teams of gregarious gents prepare delicious looking local dishes. We had the pleasure of going through a few of these kitchens to see it all in action and again, eat lots of cheese. The people here really know how to live and if you don't need to be in a big city for your job; you can enjoy all the benefits of living in a small village with an abundance of delectable dishes. Everyone seemed to be having a fun time and the place had a great energy about it.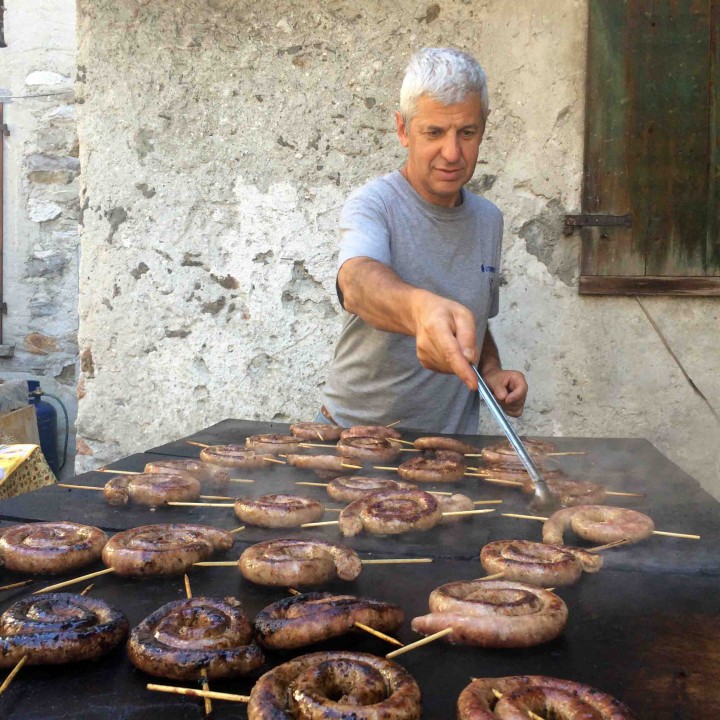 Should you find yourself in the area, definitely look up the Sagra dei Crotti festival and get involved; you'll be glad you did. I wish I wasn't so stuffed from the food tour because if not, I would have bought lots of local produce to bring back to Milan but at the time when I was leaving, I couldn't fathom the idea of seeking out anymore food. What I regret most is not purchasing a few pounds of sun-dried tomatoes and of course a pound or so of Bresaola.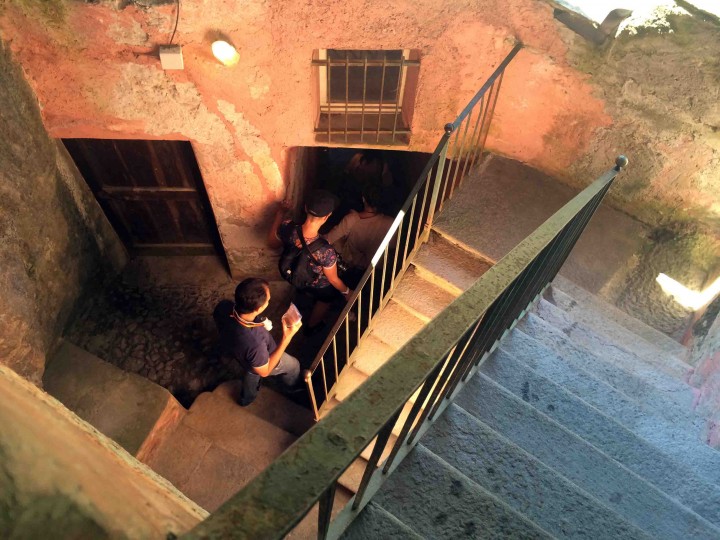 In closing, I'd like to thank my new friends from the Tourist Office Chiavenna for their hospitality; it was appreciated! Also, even if the festival isn't going on when you're in the area, do stop in and check out the Acquafraggia Waterfall, take a tour of some of the crotti which are open to the public and have a delicious meal or so. If you're there in the winter, do some skiing in the Alps; hopefully I'll get a chance at some point in the future because let's be serious, when it comes to skiing there are few places as storied as the Alps, yes?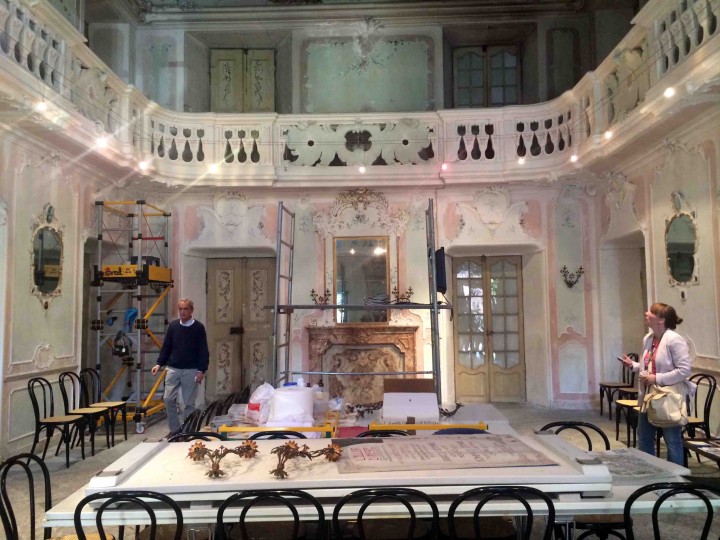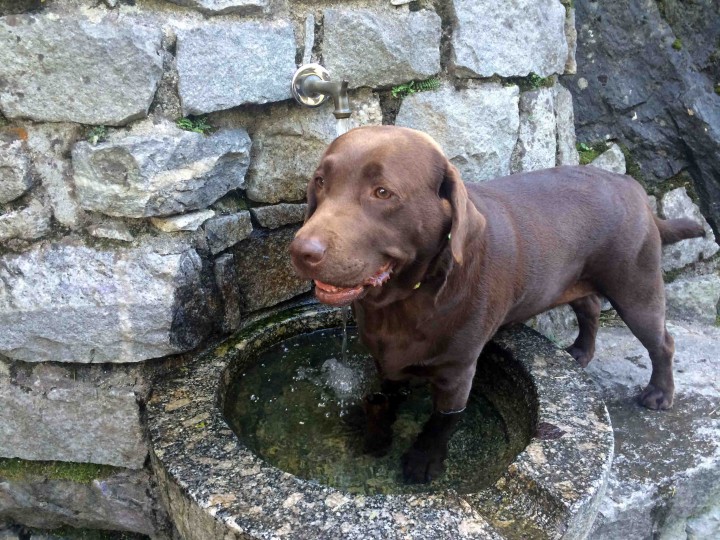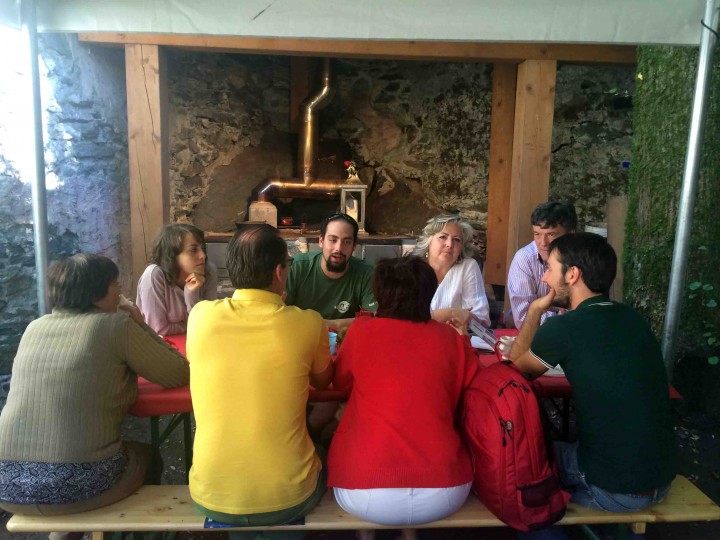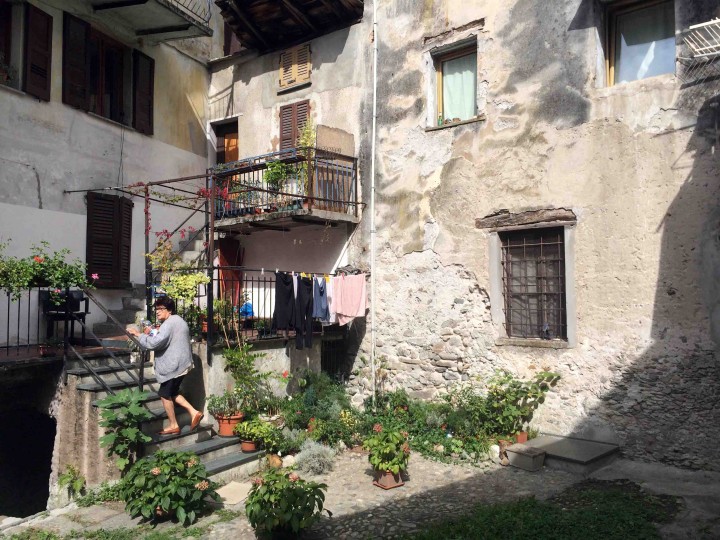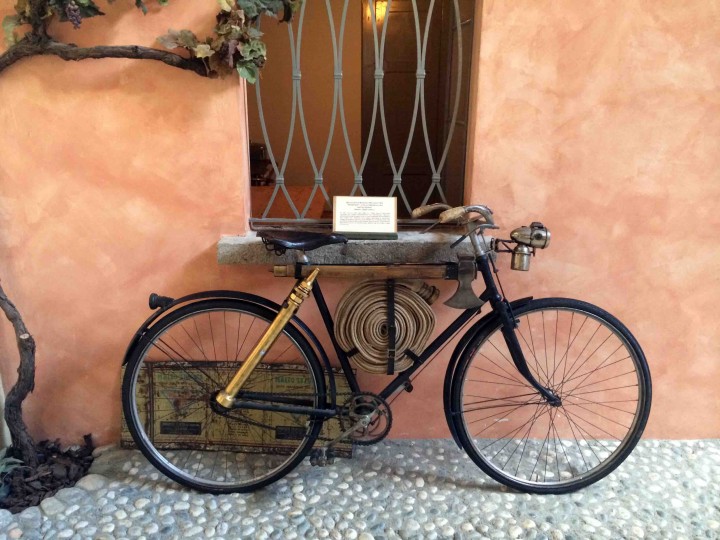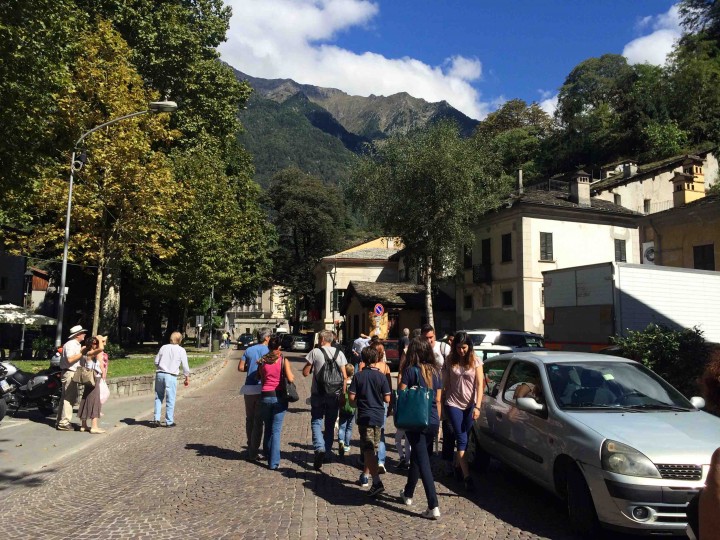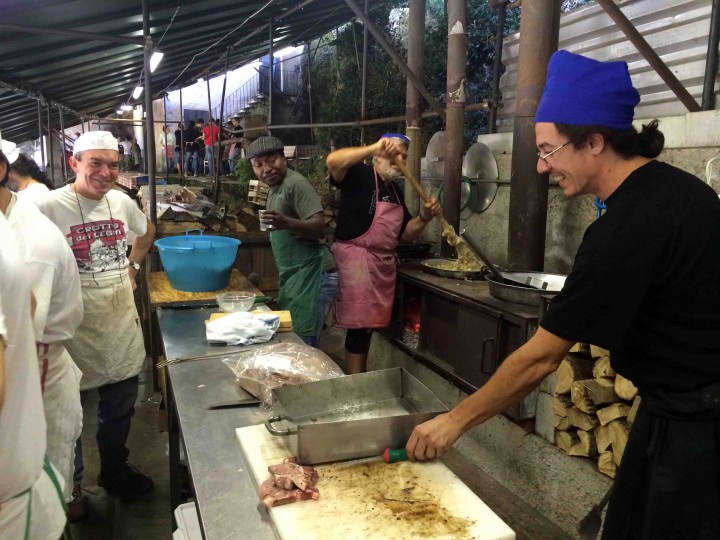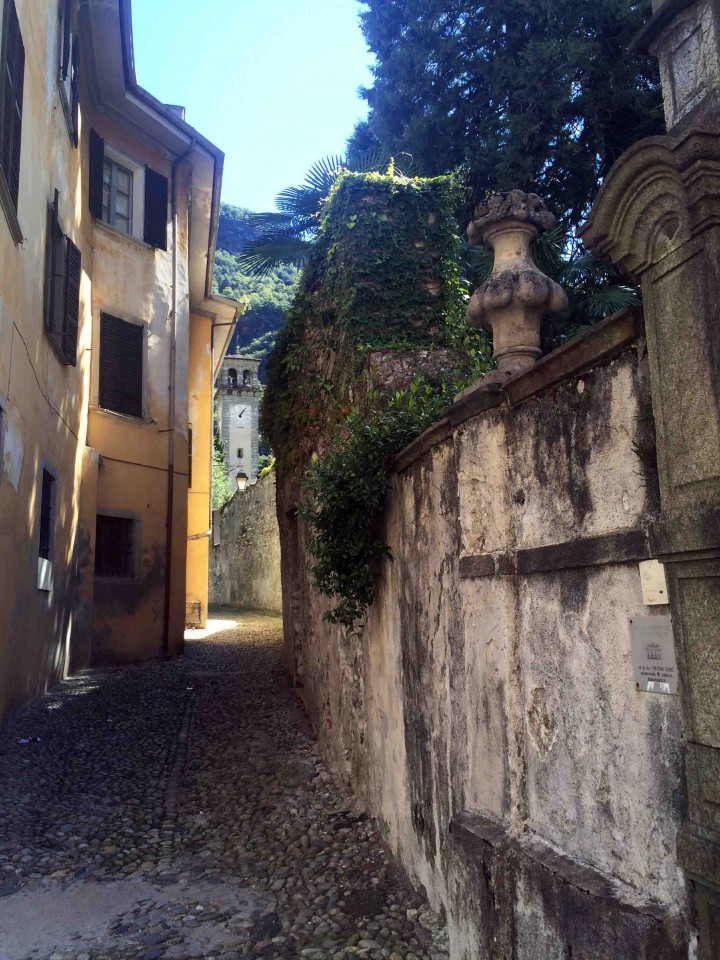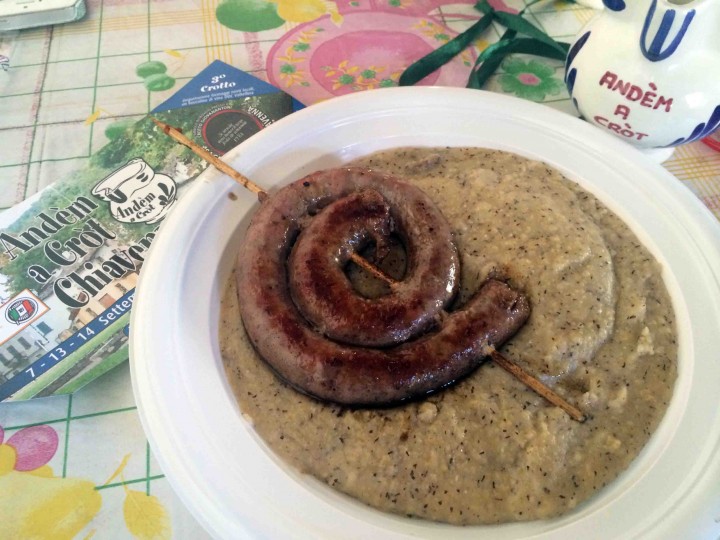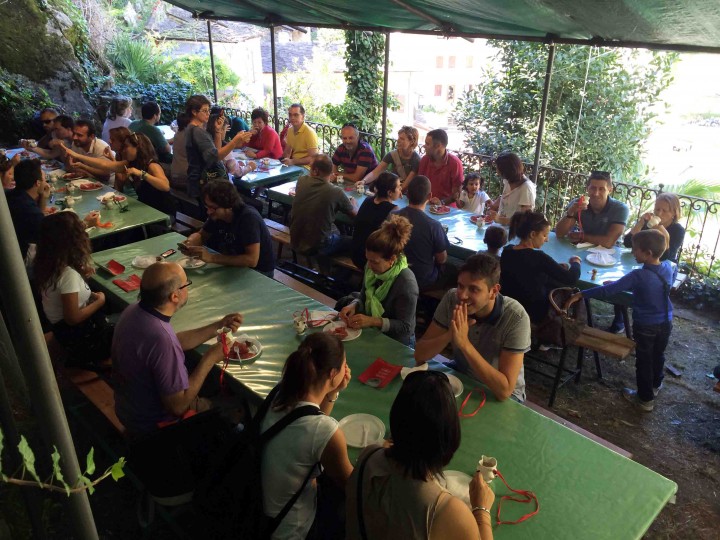 For more about Chiavenna, read "Getting to Know Chiavenna, Italy".
This post is from the Blogville campaign, created and managed by iambassador in partnership with Lombardy Tourism and Emilia Romagna Tourism. That said, obviously all thoughts are my own as they always have been and always will be.
Tips hat,
P.S: If classic fire trucks are of interest you, visit the Galleria de Storia…
P.P.S: Big thanks to the chef who gave me a huge handful of diced cheese.