Greetings,
Today we've got a video that was made when I arrived at The Sultan Hotel in Kampong Glam, Singapore. I was lucky enough to experience their Sultan Suite for several days and must say, I thoroughly enjoyed the place. It's in between Bugis and Lavender MRT and has a plethora of buses going by the front door. Besides a spacious room with a bed that gave me some of my best sleeps yet in SE Asia, it also has a pretty sweet Jazz Club which is included in the video above.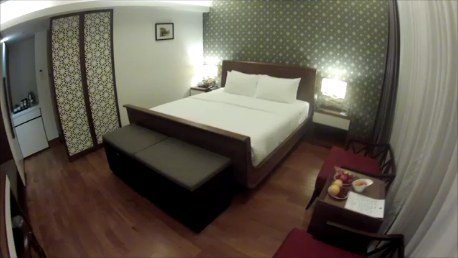 The Sultan Hotel is located on Jalan Sultan Road in an old heritage building turned boutique hotel. It's right near busy Arab Street and the ever popular Haji Lane which is always great for a stroll and or pint. The whole area is called Kampong Glam and it has a special feel about it. All and all, did very little since the last update but hang out in the hotel. This was one of my first forays into the world of boutique hotels and I thoroughly enjoyed it.

It was kinda like a mix between being at home and being in a hotel. Also, the staff was really friendly and on either side there was solid dining options within a short walk. I'm starting to get my barrings around Singapore and can really see it as a spot I frequent a few months of the year. The Jazz Club had a really cool vibe to it which was kinda new to me and a welcome change. As the allure of clubs fade with age, perhaps this was a needed introduction to the future?
In closing, I'd like to thank The Sultan Hotel for their gracious hospitality, I really enjoyed my time there.
Tips hat,