Greetings,
Today is the last day of month long trip to British Columbia and we went rock climbing in Squamish. When is the last time you went rock climbing? Ever tried it? I know there are lots of indoor facilities around the world but nothing compares to the real thing. Squamish is home to "The Chief" which is a monstrous rock wall, naturally we hit runs like "Cornflakes" and "The Flying Circus" and left "The Chief" alone as a small pleb like me attacking such a structure would most certainly end badly, very badly.
We met a gregarious gent named Tennessee and he took us up to a place called "Cornflakes" I believe aka an easy climb where we rappelled before climbing it. As he said "we crushed it" and moved us over to "The Flying Circus" aka "the crack in the wall" aka it's a 5-10-A rating and supposedly they go up to 5-15 but who knows, I don't claim to be a pro or even in the know, fyi. Suffice to say Brendan gave it a go and got about half way up, we encouraged him / heckled him but it wasn't a go…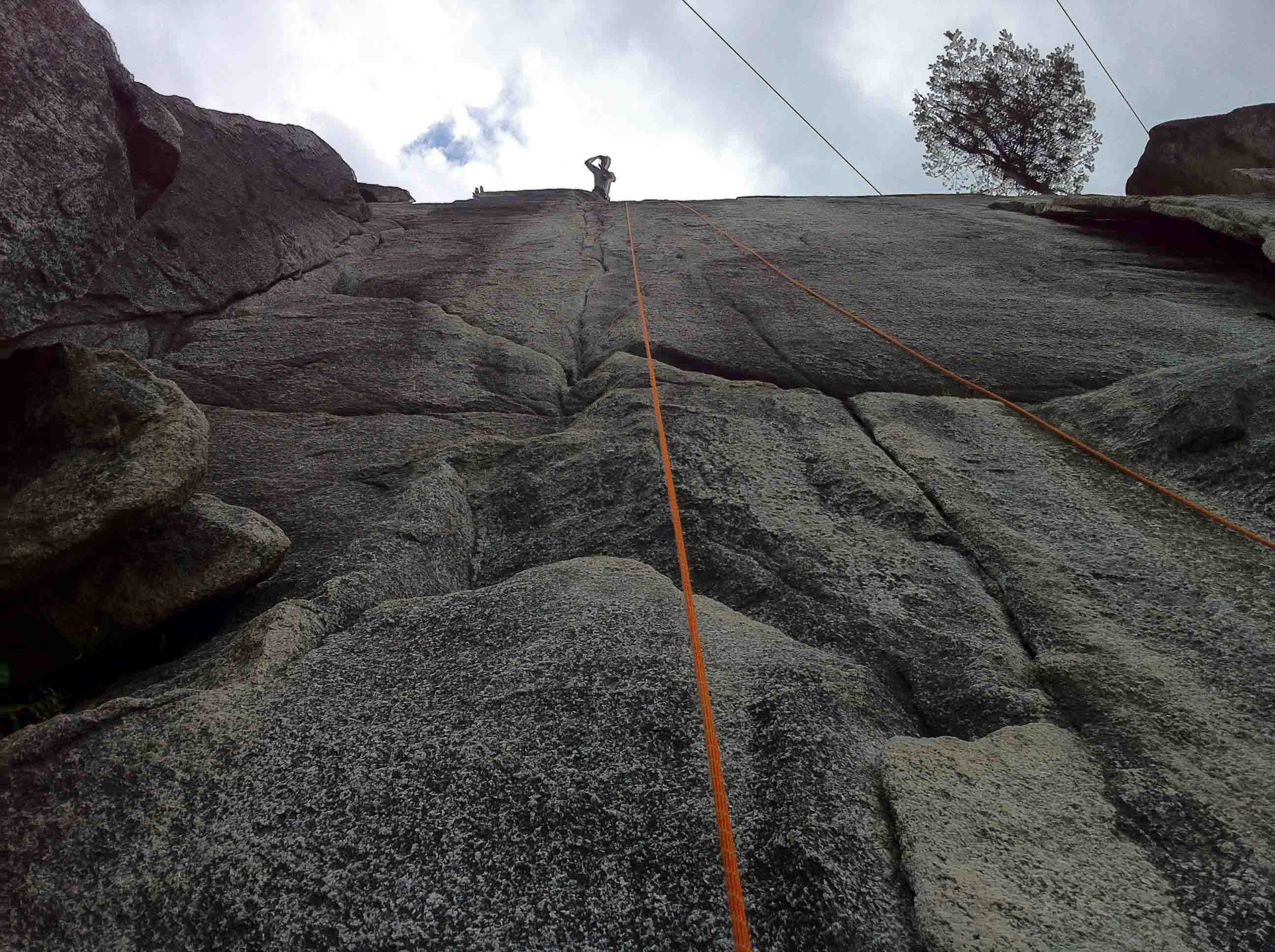 I decided to try my luck and made it up about half way before saying "screw this" but was encouraged to take a break so I did. It took a while but I made it up, the trick was you needed to get your foot at about about shoulder height then pry yourself against the wall, it was intense and my "computer hands" took a serious beating. I finally made it up and felt a sense of accomplishment, doesn't matter what it is, when you do something you thought you couldn't, your face has a solid smile.
We're at Howe Sound Brewing right now and I'm enjoying a cool glass of Iced Tea, sure I could have one but I don't drink ANYTHING if I'm driving and if I'm not driving, I'll drink anything. It's part of the all or nothing mantra that pushes this blog everyday. Seriously though, this whole trip has reintroduced me to the outdoors. It's easy to have who you are wiped away with your new "job title" when you graduate school and become an overweight vanilla employee. Oh yeah, the potpie at Howe Sound Brewing is outta this world, kinda tempted to order another and it just totally made my day…
Stay tuned tomorrow or Tuesday for a monster wrap-up of my month here.
I'm here with the Explore BC Project, to learn more visit the Tourism BC Facebook Page and look up #ExploreBC on Twitter.
Tips hat,
P.S: I'd like to go mountain biking here, Burns Lake Trails rekindled the racer in me…
P.P.S: Stay tuned for a video but sadly, ran out of battery *somewhere* on "The Flying Circus".