A Slice of Paradise on Little Corn Island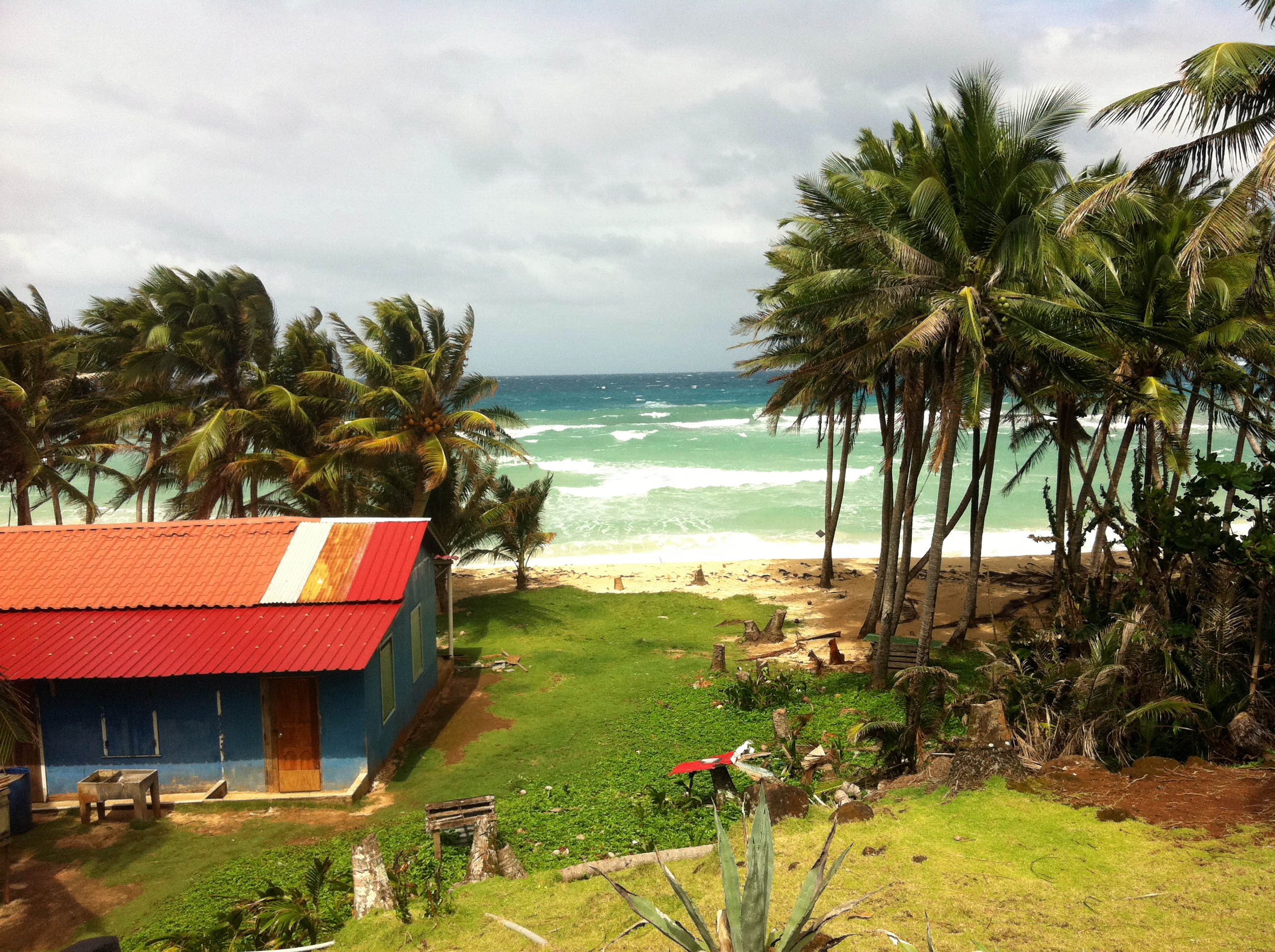 Good day,
There are small resortesque (sic) establishments along the northern coast of Little Corn Island, this place isn't one of them. Somehow got lost on a very cloudy and windy day and went walking on what felt like a maze of foot paths. Eventually a path led here, someones house. This remote little slice of beach paradise belongs to a youngish couple from the island, they seemed really content.
I see endless possibilities once you get a serious satellite internet connection & solar / wind setup.
This is a cloudy day but just look at the water color, reminds me Sri Lanka.
P.S: If I lived here, would turn patch of grass at bottom into a putting green and approach from the hill.