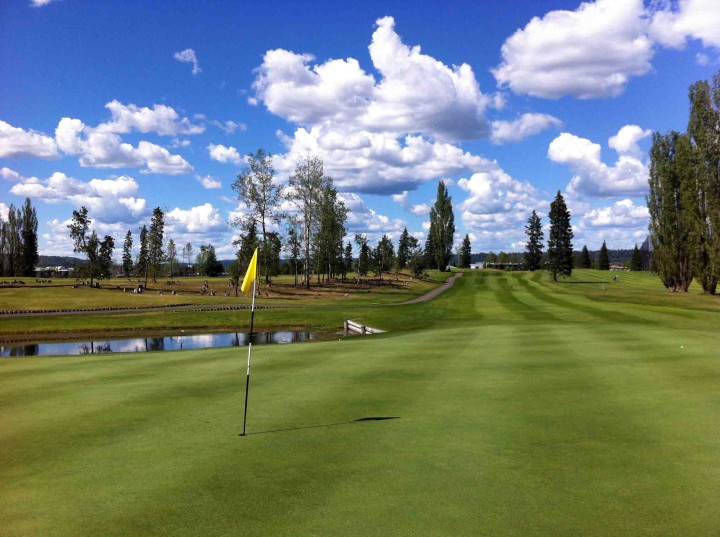 Greetings,
Writing this with a smile on my face and a slight sunburn perhaps. Today was great and besides some of this and that, got to play a round of golf at the Prince George Golf & Curling Club that is located right in the center of town. The course was cool but supposedly it's NOTHING like it used to be after the whole pine beetle devastation…
The course is rather flat overall and has several holes where water will be an issue. There are cleverly placed bunkers guarding the greens from errant shots on many of the holes. Despite the majority of trees being taken out, they still pose a concern on many holes. The course itself was in great condition along with the greens. Twas a day where the sky was blue and the thick clouds ever present as they floated across the sky like large spaceships.
Considering it was a Monday afternoon, the course wasn't very busy and it was one of the fastest rounds I've played in recent memory. Myself and my partner played the entire 18 holes in less than 3.5 hours which for those of you that are math challenged was slightly over 10 minutes a hole. That's pretty good and I love rounds of golf like that, it's as though the entire course is yours without a soul in front or behind you.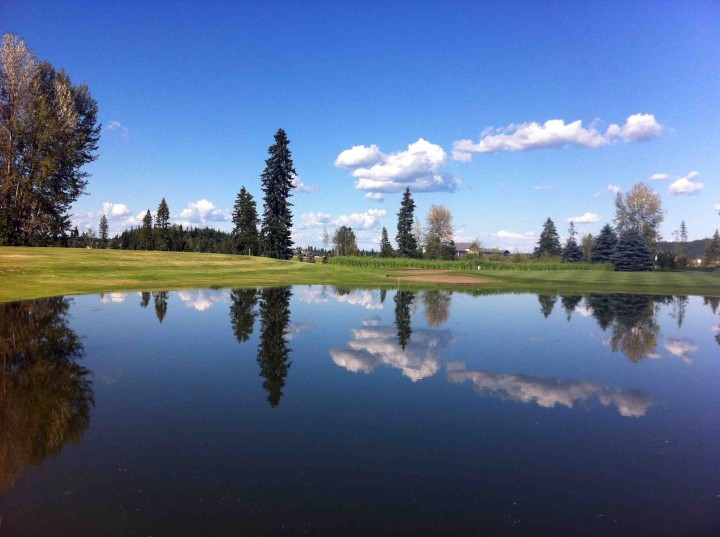 First thing I thought when I got there was "wow, this is a really open course" when in reality the exact opposite used to be true. I'm not sure how many of you know this but the pine beetle has been wreaking havoc on this part of the world for some time and this course got particularly hit. It was as though every single fairway on this course was once lined with pines, that's no longer the case.
It got so bad that at some point the course would have a few trees dropping a day until they decided to just basically clear cut the vast majority of them, literally thousands of trees went down in the process. Kinda sad, eh? That said the course is great fun and as someone using rental clubs it was a welcome change as I didn't play that well with it wide open, probably would have been destroyed should I have played with the pines.
I really enjoyed the round and would definitely play the course again.
As it happens, Prince George has 7 golf courses which is quite intense for a city of roughly 80,000 individuals. What's even more impressive is the number of golf courses considering how short the season is here which runs mid-May until late October. After the round we ate some steaks covered in seafood while celebrating one of my favorite holes aka the 19th. There is lots more to say but I'm saving the rest of the day for another update; stay tuned.
In closing, I'd like to thank Tourism Prince George for their hospitality; a great day indeed.
Tips hat,