Greetings,
Snowmobiling in Fernie is slick but more on that in a minute. Last night ended up being ridiculous with buckets of red paint being thrown around the town of Fernie. The Brick House is where I spent most of the night and it had a live band and even livelier crowd. Touring the city with some locals and meeting their friends gave me a real feel for this place and it reminds me of my university town, small and fun. Today was laid back and I explored the town of Fernie a little further and went snowmobiling with Prestige Tours, all I can says is that snowmobiling is one of my new favorite things to do….

Early afternoon I got picked up by Rebecca from Tourism Fernie and we headed near Fernie Apline Resort to meet up with the gents from Prestige Snowmobiling Tours. Before long we were all setup and introduced to our sleds. I had a Mountain Cat 600 which has slightly over 100 horsepower and wow, that thing can move! You open it up on a straightway and it's like you're literally flying without ever leaving the ground as the background blurs by. Think of it as driving a crotch rocket with no defined roads, speed limits, cops or traffic lights… I have some friends who are nuts about sledding and I can see why, it's a serious rush.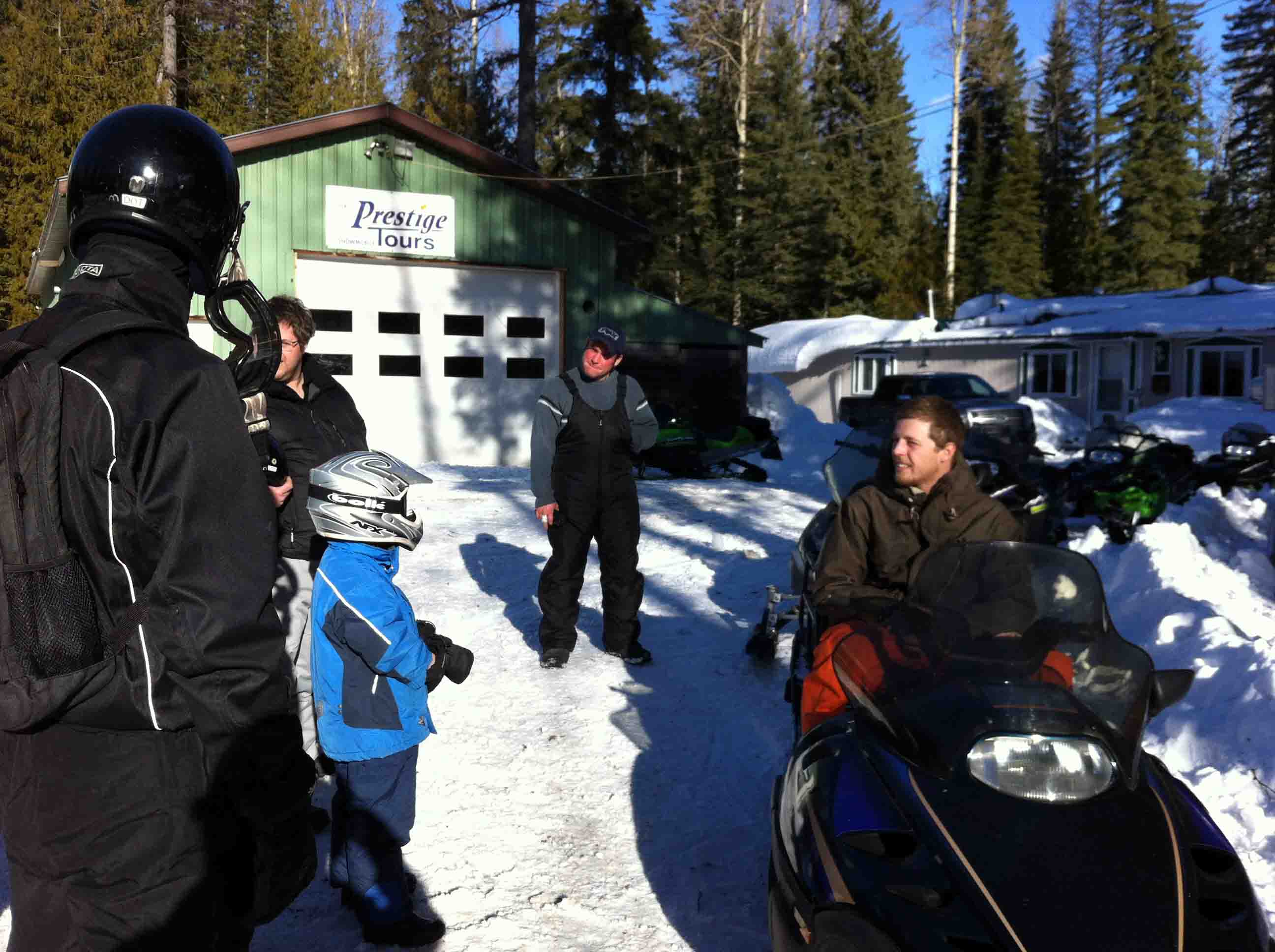 We cruised for a while before reaching the Island Lake Lodge which is a luxury cat skiing outfit that is located right next to Fernie Alpine Resort. I've never been cat skiing but learning a little more about it has definite piqued my interest. We could see the tracks and I believe this is the best way next to a helicopter to access some pristine terrain. That said, be prepared to bring your wallet as it's definitely not cheap. Afterwards we were back to tearing the trails and started to really get a feel for it, at first it was a bit awkward but the learning curve was steep and smoothed out.

We covered a lot of ground and different types of terrain that offered great views of the surrounding landscape. Our gregarious guides Lee and Nick were also cool and on the way back let me try some powder steeps which was one of the biggest rushes I've had in recent memory. Near the end we hit some straights and feeling confident really opened up the sleds. No clue how fast I was going but it was fast enough, I assure you. We also stopped for some hot chocolate and hot dogs on an open fire which was a nice way to end things off before a final ride back to base.

On our way back into town we stopped for some more sushi. Seriously, if you like sushi and you're in Fernie you have to visit Yamagoya. We arrived a few minutes before it opened at 5pm and there was already a line. Now I'm writing this before trying to get a super early night.

If you're going on a ski trip, consider trying a snowmobile tour as I'm confident you'll love it as much as I did. I wish I had more images to share with you but it's near impossible to stop and get shots when you're rolling with a group. I tried the old one hand driving but that didn't work out so well. Also, if you're looking to really "get involved" so to speak, try and show up with your own crew as all groups move at the pace of their slowest member.


In closing, I'd like to thank Prestige Tours, Tourism Fernie and Tourism British Columbia for making today possible.
Tips hat,