This has been my second time in South Africa. There are lots of things to do in Port Elizabeth. This visit I'm starting to get a lay of the land so to speak. It's a unique place in many ways and today we're going to talk about spot in the Eastern Cape called Port Elizabeth which is known to most South African's as simply PE.
Where is Port Elizabeth & What's the Population?
Port Elizabeth is along the southeastern coast of South Africa. It's one of the bigger cities in South Africa with ~1.3M people and a major port for the country. PE is also known as "The Windy City" or "The Friendly City" and I can most certainly vouch for the latter.
Facts about Port Elizabeth
The city was founded in 1820 by British Settlers and today is quite industrial with lots of car manufacturers having operations there and the like. It does have a lot of history though and it's also home to Art Route 67 which encompasses the spirit of people from the area both historically and in the modern day. It's also aimed at uniting all members of a once segmented society and pays tribute to Nelson Mandela's 67 years of service to the nation.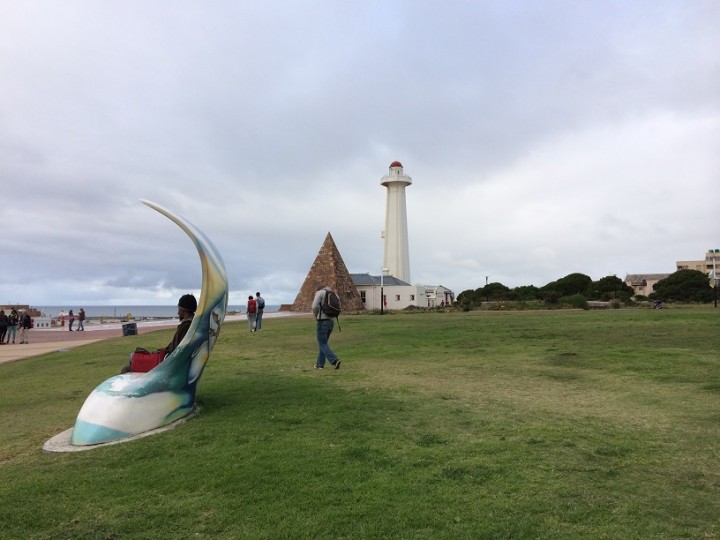 Things to do in Port Elizabeth
The route has many stops and ends in the Donkin Reserve which is known as the "balcony of the city"; it's a large park like place overlooking Port Elizabeth. There is an old lighthouse which was built in 1861 and a massive pyramid built by Sir Donkin who founded the city in memory of his deceased wife named Elizabeth; who the city was named after. Supposedly prisms are perfect and that is why he decided to build a pyramid in her honor. Today the pyramid still stands and the cottage where the lighthouse caretaker once lived has been turned into a cafe of sorts.
The pathway along Art Route 67 is sprayed in X's with the signatures of children from all walks of life. It represents the future voters of the country and is a reminder of how hard the struggle was to get that first democratic election which happened in 1994. This year is the 20 year anniversary of the historic feat. Near the top of the reserve there is a metal cut out depicting Nelson Mandela and then a long line of South Africans peacefully on their way to vote for the party of their choice on April 27th, 1994. It's an interesting spot and if you're in Port Elizabeth, definitely worth looking into.
SAMREC Penguin Sanctuary
Afterwards we toured more of the town and did a few activities such as the trip to SAMREC Penguin Sanctuary. One of the nights, myself and a new friend decided to see what was happening and made our way to the seafront after dinner. It was the night before election day and everyone was out and and about. They say it's "The Friendly City" and I'd have to agree. Right when we sat down we met these locals who proceeded to purchase a round of shooters for themselves and us. We hit up a spot called Barneys which people in Durban even brought up when I said I was in PE; it's a real local seaside hangout.
While in PE we stayed at No. 5 Boutique Art Hotel; recommended. Also had the chance to have dinner and drinks at Bridge Street Brewery and would gladly go back anytime. The place got packed and the food was great along with the beer. If you're near Art Route 67 and in the mood for some classic pub life; hit up the Stage Door. It's got crazy memorabilia everywhere and some pretty sensational lamb shanks. Finally, check out the library; it's old school, photogenic and filled with knowledge.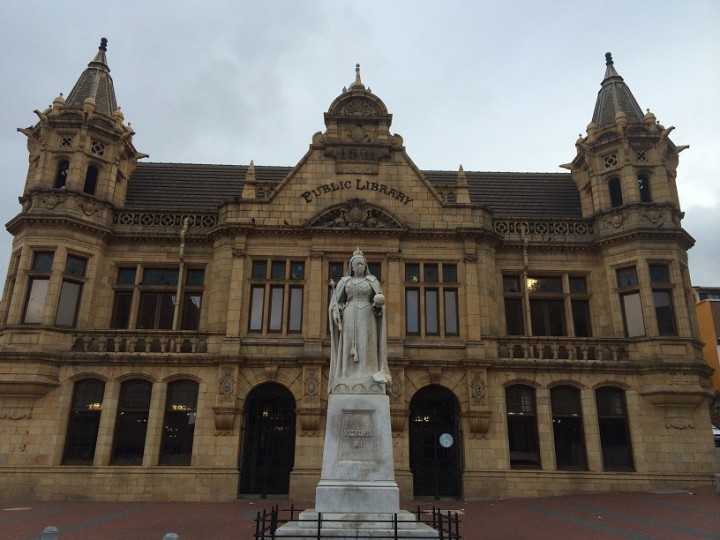 This post is from a campaign brought to you by the South African Tourism Office and is supported and managed by iambassador. Stop Having a Boring Life maintains full editorial control of the content published on this site as always.