Buenos Aires to Mendoza by Night Bus – Fast, Affordable and Comfortable
I'm writing this from a sunny spot today on this fine planet called Mendoza, Argentina. I arrived not long ago on a 14 hour night bus from Buenos Aires to Mendoza. The buses in Argentina are absolutely sensational and fully worth the price. When you roll into the Retiro bus station and buy your first ticket you're kind of like "wow, this is pricey for a bus ticket…" Then you arrive to the dock and board the bus and it all makes sense.
Buenos Aires to Mendoza by Bus
Let's discuss taking the bus from Buenos Aires to Mendoza. There is basically first class and other class. First class tickets include a bet which is worth it if you can spare the extra $15. The semi-cama aka half bed is a normal chair but it does recline lots and have leg support. For what it's worth, the first class isn't that much more than regular class .Splurge and get yourself a bed for the extra $15 in this case if you can swing it. We played bingo, drank wine and received a decent dinner and breakfast included in the price; not bad?
I paid 690ARS and first class would have been 800ARS for a 14 hour adventure in leather seats.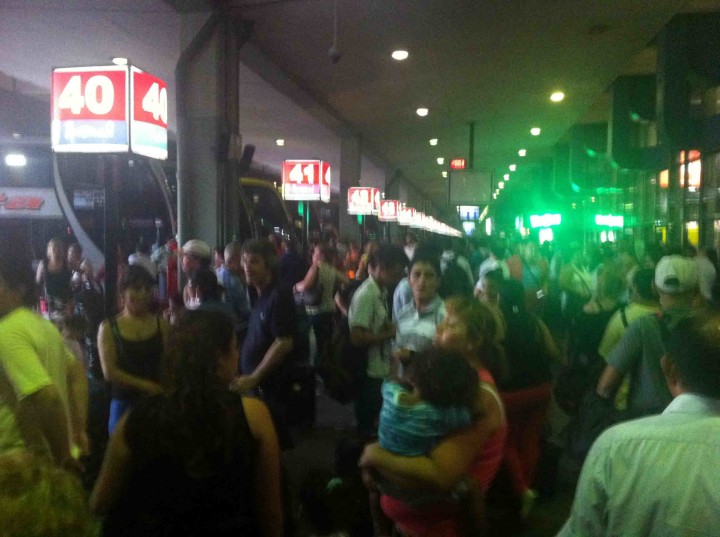 Retiro Station in Buenos Aires
I arrived at Retiro station aka most mental bus station I've ever seen without a ticket which was a bit silly considering we're near Xmas. Most were full but I found a semi-cama one leaving shortly and had a splendid time. The bus had wifi and the staff was incredibly personable. Traveling alone is an amazing thing and the world always aligns you with what you need when you need it. I didn't even know what subway to take so I asked some police offers who said the gent just before me is going to the same place, great.
Meeting people on the way to Mendoza
I ran after him and he was guarded but when he realized I wasn't a thug and vice versa, we traveled to the station together. He is from Cordoba and helped me get my ticket; we drank some cold(ish) and most certainly overpriced beer in the terminal before going on our merry way. Traveling, isn't it great? On the bus near the end a gent from Slovenia turned around and we started talking. He has been to 90+ countries and had nowhere to stay so just like that; we were off to find a spot to crash. Also rare I'm traveling with someone who has even more experience than me, not complaining.
Made it to Mendoza, Argentina
Mendoza is known as wine country and it has lots of adventure activities like paragliding, zip-lining, ATV tours, hiking and of course wine tours. I may do a wine tour or just drink several glasses in the town square, who knows. What else is cool is that I'm really close to Chile and planning on heading to Santiago before hitting up two supposedly amazing beaches on the pacific coast. You'll never know unless you go my friends and I wrote that last post about getting stuck right? Whether it's your 100th bus or your first you just have to show up with some cash, an open mind and take the ride.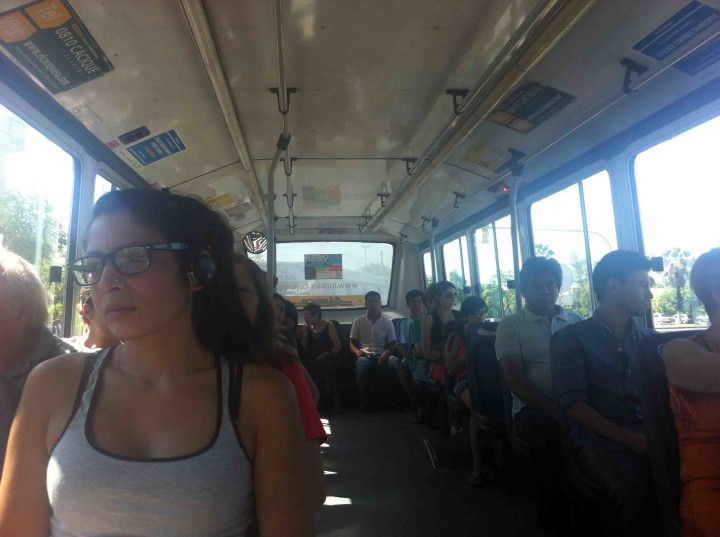 The road is there waiting for you and whenever you go is the perfect time.
Tips hat,
P.S: Thanks to bus driver who let us on local bus in Mendoza free and submitting all these photos to National Geographic, FYI.