Most Common Reasons Why Your Visa Get Rejected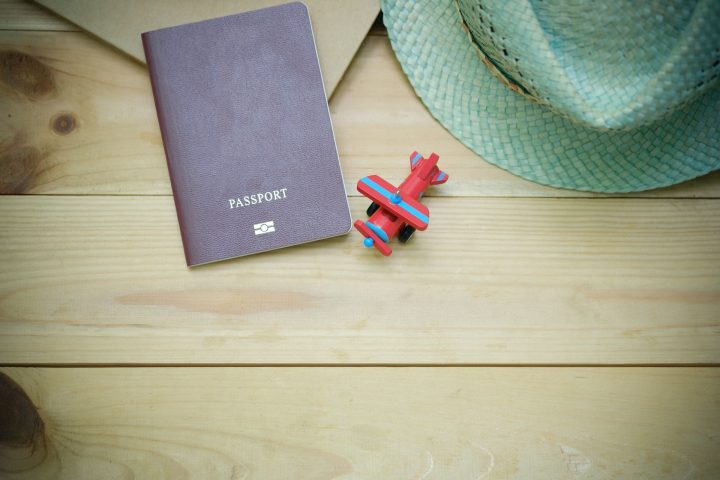 One of the most nerve-wracking formalities to complete for travel planning is to get a valid visa. You can get jitters just by thinking about the overwhelming paperwork and all the things you need to keep in mind. You need to know that every country has its own rules for International visit visas, and you need to follow them precisely if you want to make your visa processing go smoothly. Even after using all the correct steps, you still have the dreaded feeling that your visa might be rejected, and it feels like the worst nightmare come true to have the visa rejected after so much effort and stress. Nevertheless, if you consider a few points and stay aware of certain information, you will begin to get an understanding of why a visa is denied. Here are a few common reasons why your travel visa might be rejected by an embassy or consulate.
Incomplete or erroneous application form
First and foremost, anytime you are applying for an international tourist visa or an international business visa, you should fill in the visa application form properly, completely, and without any errors. It is imperative that all of the information you provide on the visa application form corresponds with the documents you are attaching. Your application can be rejected if you misspell your name or address on the form or if it does not match your passport. This is one of the most common reasons for a visa rejection, hence double-check the application form to avoid any mismatch or error in it. If you are going for a special type of visa, such as an o1 visa, it might be best to retain counsel such as an o1 visa lawyer in case you're missing something that you need for the application process.

Validity of passport
For visa approval, your passport status is crucial. Typically, passports must be valid for at least six months beyond the date of departure when applying for a visa. The requirements can vary from country to country. If your passport expires soon or does not have sufficient pages, you cannot apply for a visa with it. In addition, handwritten passports are not accepted for the visa application process anymore.

Incomplete or conflicting documentation
There can be a rejection of visa applications if supporting documents are not provided as proof of the information given in the visa application. There can be issues even when the documents do not match as per the information given in the visa form. If you are applying for a visit visa online on your own, then read the guidelines and instructions carefully before applying. It is best to get the help of international visa services if you are skeptical about the documentation part of a visa process. Documentation typically requires proof of nationality, financial status, and travel history, but these criteria can also change or include additional documentation. For example, some countries require a return flight confirmation ticket as proof of your exact date of departure.

Shortage of funds
When you apply for a visit visa online or through a visa service, you will have to declare your financial status and provide necessary financial statements that act as proof of your financial status. This is required by the embassy to know whether you have enough money to cover your stay at the destination you are travelling to. The embassy has clear instructions on how much a person needs to show as proof of their financial stability to travel and stay smoothly in a country. In cases where your financial status does not meet the requirements for granting a visa, your visa can be denied by the embassy.

Travel history
Your past visa rejections or how much you had travelled earlier can also make or break your visa case. If you have a previous record of activities that violated the visa norms such as overstaying in a country for more than the duration of your valid visa can get your application dismissed.

Late visa application
Last-minute visa applications can lead to a definite visa refusal. For pre-visa approval before entering the country, the embassy needs specific working days to process the application. The time to get a visa sanctioned varies from country to country. One must always consider these, keep a buffer time and apply at least a month before the travel date to avoid any disappointments.

The purpose of travel
There has to be a clear statement on the visa application form on the purpose of travel to a particular country. This should reflect in the documents you have submitted for the visa process. A complete travel itinerary that shows your total duration within the country is a must in many visa application processes. The purpose of your travel should also be in line with the type of visa you are applying for. Any false information provided during the visa application process or any other reason other than the one specified during the processing will result in the rejection of the visa. A visa may be denied if you do not have proof of ties to your home country and do not plan to return by a specific date.

The creditworthiness of the sponsor
Some countries like UAE require a sponsor to apply for a visa. A tourist visa online application can be done by a relative staying in the country, a hotel, airline, or travel agency on behalf of the applicant. However, for such visa applications, the credibility of a sponsor is of utmost importance. The person sponsoring your visa can come under the scrutiny of the embassy and if it is found that they are lacking in credibility, then your visa can be refused on such grounds.

Political relation between countries
Your visa can be declined if the country you want to travel has a tense relationship with the country you reside in. Also, the policies of countries keep changing due to various reasons. For example, the current global crisis of the Covid-19 has prompted almost every country to change its visa policies or even ban citizens from certain countries from entering their borders. Therefore, before applying for a visa, it is necessary to check the embassy's website for any updates or guidelines.