Luxury Spa Getaway in Santorini, Greece
Greetings,
I'm writing this from the ferry back to Athens as the sunsets and seriously, I'm not so thrilled that I'm leaving Santorini. I had been to the island once before half a decade ago but it was nothing like this trip. From the moment I arrived at Santo Maris Oia, I started relaxing. I travel a lot and have slept in many beds in many places but rarely do I get what I'd classify as a good nights sleep.
Santo Maris Oia is located in Oia just as the name suggests. In fact, it's a few hundred meters out of the village and easily accessible by an old stone road which will take the average person 5-10 minutes to walk. Santorini is one of the world's most popular destinations and as a result, it was a real treat to be so close to the madness yet when on the resort, feel as though it was a world away.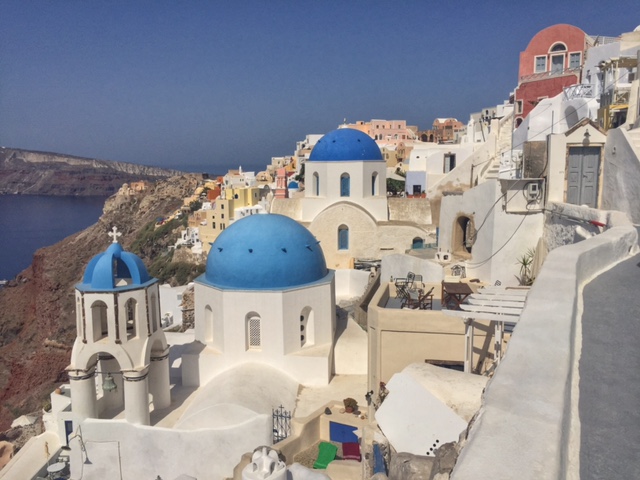 Oia is a very popular spot located on the north of the island. It's so popular because you can enjoy the sunset and literally thousands of people flock there every night to get a glimpse. It's also where one of the most iconic photos of the island was taken which most will recognize as it's probably one of the most popular postcards sold. I was very glad to find out that this spot was only about 10 minutes from the resort.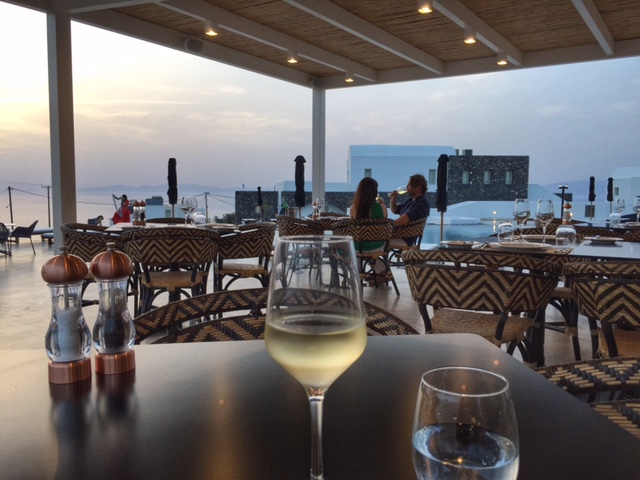 Santo Maris Oia is calm, quiet and very spacious offering luxury suites to guests. It has four pools, one of them being the central one with an incredible view and the perfect spot for a quiet sunset. If you're lucky, you may even be staying there when a harpist comes so you can be serenaded during sunset. The two nights I was there weren't the best of sunsets possible but such is life; that said, the spot is setup perfectly so should the conditions be right, it's an ideal spot to watch from.
There is a spa center with a heated indoor pool and it's fantastic. I visited it twice during my two night stay and left feeling satisfied, relaxed and refreshed both times. They also have steam, sauna and cold therapy facilities which are available for those who wish to book an appointment; this ensures the guests a calm, quiet and private experience. I spent an hour or so rotating between the steam room, the cold therapy and the shower, it was wonderful.
Something interesting about Santo Maris Oia is that all their accommodations are in the form of suites. I loved the suite I was in and it was well designed, close to one of the four pools and even had its own hot tub; from what I saw all the suites come with one as well. You can tell some real thought was put into the guest experience and this resort is also quite new, opening in April, 2016.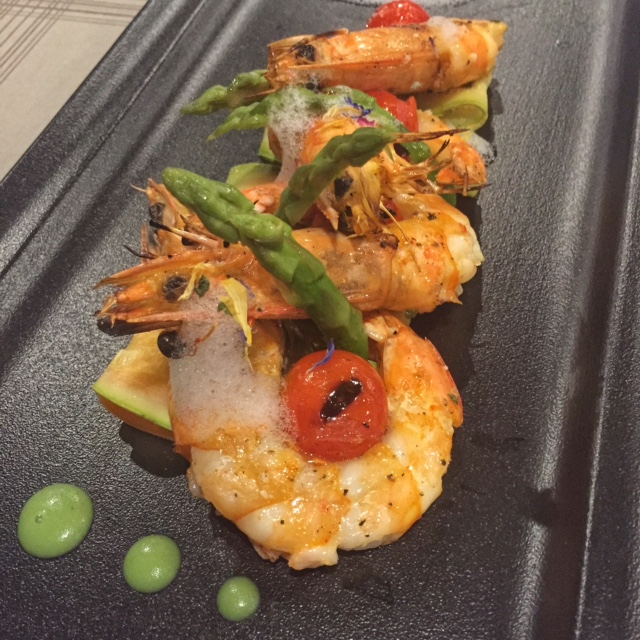 While there I ate all my meals at the Alios Ilios Restaurant and enjoyed them thoroughly. They have a good selection of seafood which is what one would expect being an island in the Aegean Sea. I personally recommend the sautéed scallops and the grilled shrimp; they were both delicious. I could have eaten nothing but seafood while I was there but forced myself to make the move to meat just for the sake of sampling it. The beef carpaccio was delightful and the fillet lamb was lovely.
If you're looking to get away from it all, enjoy some peace and quiet as well as a few spa treatments, the Santo Maris Oia could be the spot for you. I don't remember the last time I really relaxed, put work on the back burner and just enjoyed being as much as this trip which regrettably has just ended.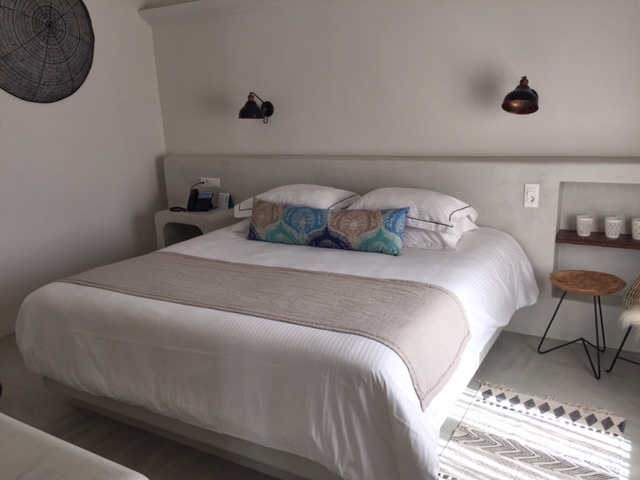 Should you find yourself visiting, I recommend 3-5 nights or more if time permits. The location was great, the facilities the same and the staff really cared about the well-being of their guests; I had a terrific time and hope to return at some point in the not too distant future.
Tips hat,