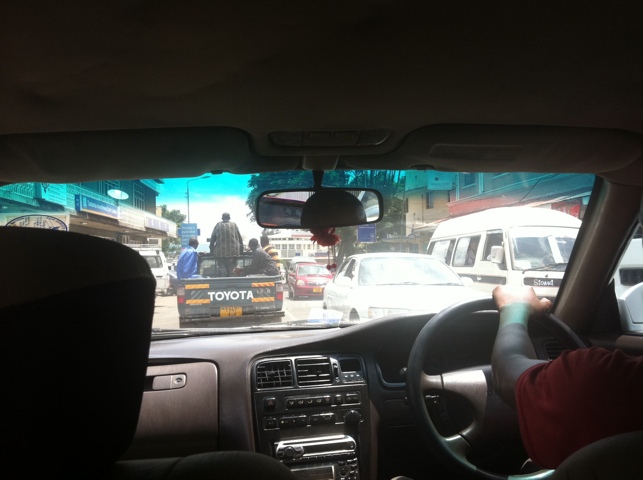 Realized no one was home and no power, why not roll into town?! Say some goodbyes, drink a shake or something. Taxi here are strange, no signs nothing just a buy who stops and says want a ride like hitch hiking bit you pay?!
Roll in and hit up juice shop, my friend is gone, oh well. My shabl shorts that I made in Hoi An are hurting so got em fixed. Walked like 3 blocks off main drag, jungle in there. Wouldn't rock iy at night, no way.
Fixed em up, Frankenstein styles. Really like giving business to small merchants who do a good job at a fair price, just kicking back on their stoop and observing people go about their business as some always observe you as you're the tropical fish in the koi pond so to speak. Will miss this place a bit and not at all at the same time. Simply not my place in the world.
Having some chicken fried rice feeling better but let's not get crazy just yet, yes!? Looking into Bangkok apartments, wow. If you have $350-$600 to drop you can live large. Want to drop a K or more?! Even more egregious, messed up going to Chiang Mai last time, way too sleepy, apartment way to small and basic and the fellow tenants way too depressed and impoverished.
Feeling really focused.
Check this for $340
http://bangkok.craigslist.co.th/apa/2290619959.html
Tips hat,