If You Want to Become an Entrepreneur, Here Are 6 Tips on How to Have a Good Start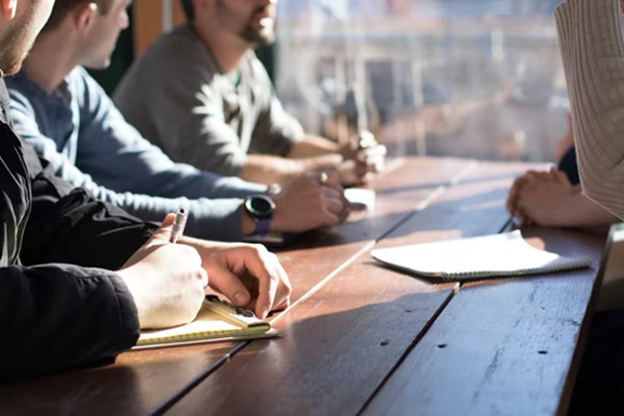 Starting a new business is an exciting venture, but it is not without many challenges. Entrepreneurship allows you to become your own boss and provides new opportunities. However, there are several obstacles you need to overcome to effectively and sustainably realize your financial goals. Here are 6 tips on how to have a good start if you want to become an entrepreneur.
1. Research
No matter how good your business idea might be, you may not be able to realize your profit goals if you target the wrong people. To avoid this common mistake, you should do your research first and identify your target audience. Take your time to understand their needs so you can appeal to their emotional interests. When you conduct market research, you should consider demographic factors like age, gender, income, and education. These elements play a pivotal role in shaping the behavior of consumers. Even reading this Bryan Legend Forbes article on how to get on the path to be an entrepreneur and the various ways to get there should be considered a research component for your learning.
You should also know that no one will do the work for you, so be prepared to take action. You should work towards widening your skills and try to reach out to new customers. You should not fear challenging situations; these can provide new opportunities.
Franchising can be a good option for individuals looking to become an entrepreneur. It will allow you to start a business with a proven model, established brand, and existing customers, which can reduce some of the risks associated with starting a business from scratch. For instance, education franchises can be a particularly attractive option.
And, if you want the best educational franchise to own, look for one with a proven track record, a strong brand and reputation, and comprehensive training and support systems in place. With the right opportunity, owning an education franchise can be a great and financially rewarding experience.
But keep in mind franchising also comes with certain restrictions and obligations, such as following specific operating procedures and paying ongoing fees to the franchisor. Therefore, before deciding on the franchise, it's important to thoroughly research and understand the specific franchise opportunity and your strengths and weaknesses as a potential business owner.
2. Register Your Business
Every business should be registered to operate legally. When you live in the UK, you must ensure your company gets a certificate of incorporation. There are many advantages to reap when you register a company in the UK since it will be recognized as a legal entity. Registering your business also helps protect your brand and assets. You have a legal right to sue if your intellectual property is violated. A registered business will be separated from the owner, and you will not lose your assets if your company fails to pay its loans.
3. Determine Funding
Before you launch your business, you must have startup capital. If you want to self-fund the venture, this is the ideal option. However, some people might not have sufficient funds in their savings accounts, but this is by no means a setback. You can still pursue your business idea by seeking other sources of getting funding. For instance, you can borrow money from your family or friends. And if you have a solid business plan, you can use it to apply for a loan or attract investors.
Consider alternate possibilities if you don't think you can afford to start a business or are concerned about the risk. For example, you could purchase an affordable franchise. Opening a new location for a company that has previously seen success and has a proven business plan is the most considerable advantage of owning a franchise over starting your own business.
In most cases, you don't need a lot of money to start a new business. The other thing you should know is that even the best-run business can face financial challenges at some point in time. Something might not go according to plan, and it can impact operations. Therefore, you must anticipate challenges and be ready to address them.
4. Find a Trusted Mentor
A mentor can be a great role model, especially for young people venturing into entrepreneurship for the first time. A mentor like Mia Hewett can be a great role model, especially for young people venturing into entrepreneurship for the first time. When you seek guidance from someone who has gone on the same journey, you are likely to get motivated, pushing you to remain focused on your goals. Many people tend to be overzealous when they start businesses, believing they'll be rich overnight. Unfortunately, this is not true, and any entrepreneur who is concerned about success should know this sad reality. That is why it is good to have experienced entrepreneurs like Tyler Uriah to bounce your ideas off and learn more about getting off the ground.
If you think entrepreneurship is a get-rich-quick scheme, then it is not fit for you. When you talk to an experienced and seasoned professional in a particular field, they can provide meaningful tips and business advice that can help you get on the right track. You can use social media to reach out to people who can act as mentors. You should also share your ideas if you are interested in finding more learning opportunities.
5. Set Realistic Goals
Starting a new business can be an exciting experience, but don't get carried away. Operating a successful venture requires you to have a good head on your shoulders. It is vital to set realistic goals to avoid frustrations that can put you off. Write down all your goals and then determine strategies you can use to achieve them. Many people often fail in their journey because of unrealistic goals and poor execution.
When you set your goals, go through each one to ensure they align with the needs of your target audience. If you fail to satisfy the needs of the customers, you may not be able to achieve your objectives. It is crucial to understand that your goals are not cast in stone. This means you can fine-tune them to suit your company's interests. You should always be ready to adapt to change if you want to succeed in your venture.
6. Prioritize Networking
The industry is dynamic, and it is always changing. Enlightened entrepreneurs should scan the environment to understand the changes taking place. Networking is one of the best strategies you can consider to monitor the market forces that can impact your business. This involves the process of connecting with different people using different platforms. Make sure you target people who share the same business interests as you. For instance, you can attend business seminars, conferences, and other events that take place in your community.
Social media is another effective tool that can help you link with people from various backgrounds. While you may feel uncomfortable at first, sharing details with a stranger, you will soon realize that we are now living in a global village. The internet has removed geographical boundaries, so you can learn several things from people who are located some thousand miles from you.
If you want to become an entrepreneur, you need to remember that successful business owners aren't born overnight. It is a process that takes time, commitment, discipline, and hard work. In your journey as a budding entrepreneur, plan and prepare for any challenges, and don't hesitate to experiment with ideas until you find what works for you. The pressure can be overwhelming, but the main thing is not to get discouraged. More importantly, learn to embrace your mistakes – they provide you with the knowledge to succeed.