How to Design a Solar System: The Complete Guide for Homeowners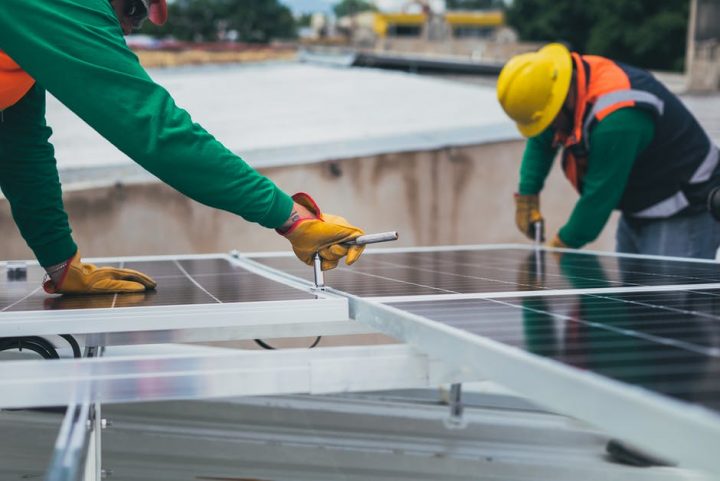 Over the past decade, a spike in solar panel installation has occurred, with an average annual growth rate of 33%. More people are making the switch due to government tax incentives, a decrease in solar installation prices, and the benefits of solar energy. 
You can join this energy movement and design a solar system that powers your residence. It may sound daunting, but this guide will provide the necessary steps to transform your home's energy from standard electricity to solar power. And if you're a Tacoma or Spokane resident, Blue Raven Solar financing can help set you up with the right plan for a residential solar system.
Transforming your home's energy to solar power has gotten easier and saves you money in the long run. To help you get started, here's what you need to know to create a solar home.
Benefits of Having a Solar-Powered Home
Because solar power comes from the sun's radiation and converts it to electricity or heat, it's a renewable energy source that's freely available to everyone. And since solar energy technologies and power plants do not contribute to air pollution, it's cleaner for our environment.
It's also cost-effective, with savings from lower monthly utility bills and tax credits and rebates. Plus, installing solar panels can help boost your property value.
Finally, if your setup includes a storage battery, your home could remain powered in the event of a blackout. You'll have access to a smart switch, allowing you to connect easily to your backup system, so you don't lose power.
How to Design a Solar System
Designing a solar photovoltaic (PV) system involves various components determined by your system type, location, and applications. These components may include a solar charge controller, an inverter, a battery bank, supplemental energy sources, and electrical appliances. You'll also need to consider the following steps:
Assess Your Home's Energy Efficiency
The first and crucial step is to get an aggregate of your energy usage, so you'll know how much electricity your home needs. You should also identify energy inefficiencies and explore ways you can decrease your electricity usage.
Evaluate Your Solar Potential
Fortunately, solar PV systems rely on direct and scattered sunlight to produce electricity. However, you must determine your home's solar potential by assessing how much of the sun's energy reaches your home. To find out if your home is suitable for solar power, you can use one of several available mapping services or tools or work directly with a solar installer.
Research Solar Installers
Find a qualified, insured professional with all the proper certifications. Checking reviews or referrals may help you find the right service provider for the job. And it's best to do comparison shopping by getting at least three quotes before committing.
Determine What You'll Need
Working with a solar installer will help tremendously with this step because they can evaluate your home's needs and offer the following information:
What system size and type to get based on electricity usage
Number of batteries and solar panels needed
Where and how to position equipment
How to obtain the other necessary components (inverter, fuses, breaker, breaker boxes, etc.)
How to understand billing, net metering, and additional utility fees
DIY Solar Power System
If you prefer to design a solar system without an installer, there are provisions for that. Still, you'll need to consider some of the steps mentioned above, especially the home audit of your electricity use.
Overall, a solar PV system is an excellent investment and environmentally friendly. If you enjoy this article, check the rest of the site for more financial and homeownership advice.