Hotel Cafe Royal & Winter Wonderland in London, England
Greetings,
I'm writing this from my lovely deluxe room at Hotel Cafe Royal in the heart of Piccadilly Circus courtesy of my friend's at Booking.com.  Last night I had the pleasure of getting acquainted with this fine establishment and reconnecting with an old friend over some Absinthe in the hotel's Green Bar before heading to Winter Wonderland at Hyde Park to enjoy the good weather and festivities. I'm really loving London but when the weather is right and you've got good company, how could you not?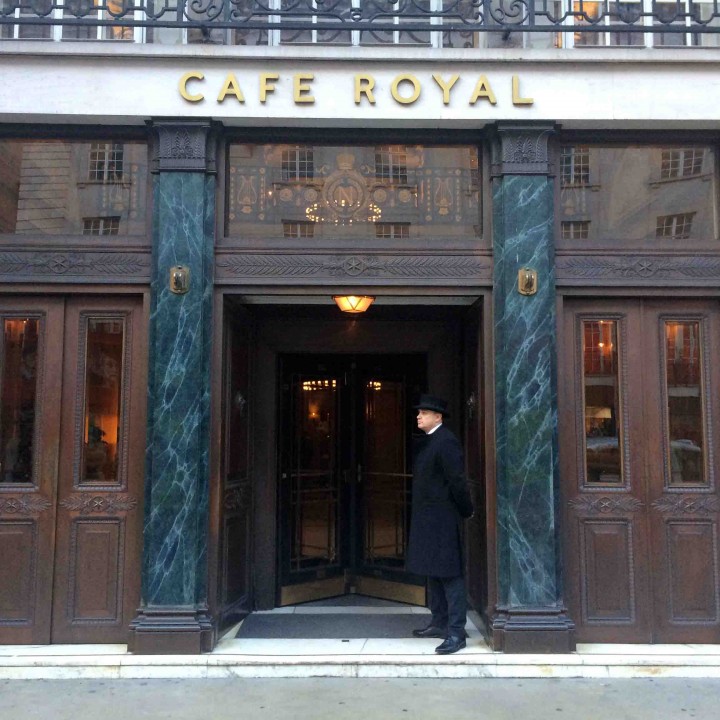 As stated above, Hotel Cafe Royal is situated in the heart of Piccadilly Circus no more than a minutes walk from the metro station. It's quite an unassuming establishment really as it's in this large building but only has a small entrance with a single doorman and the name of the hotel written above. If you're not looking for it you'll most likely just pass it without a second thought; I did when I made my way here. Once you enter the lobby though it feels like you're in another world, the kind you never want to leave.
The staff to guest ratio appears to be quite high, especially on the main floor. Right as you enter there is the famous Oscard Wilde Bar which I haven't gotten acquainted with yet but hope to in the coming days. This hotel has a real old meets new feel to it as the building is quite aged but once inside, especially the rooms it feels like you're living in the future. Every little thing you can think of has been taken care of and should a staff member offer to explain how to work the in room functions, I suggest you listen. My room is best described as minimalistic and futuristic rolled into one with a television in the bathroom mirror for good measure.
After getting settled I strolled the streets around the hotel for a while before stopping for some sushi. The weather was wonderful with clear blue skies which I realize is a bit of a rarity in London at this time of year; making the most of it was the only option really. I retired to my room and did some work before meeting an old friend for drinks at the Green Bar. The bar is famous for its Absinthe so I decided that sampling some was the only reasonable thing to do. I'd tried Absinthe years ago and it's a nice experience but I don't see it becoming drink of choice anytime in the near future; it's strong stuff.
Following this it was off to explore Winter Wonderland which is at Hyde Park. This wasn't part of our plan as we had none but as the Absinthe was ending my friend suggested it and I quite liked her idea. I had no idea what to expect and most certainly wasn't expecting a full amusement park! If you're in London this time of year and interested in passing an evening outdoors when the weather is right, Winter Wonderland could be for you. Lots of places to have a pint, grab a bite and be hypnotized by the lights; it was a good time.
We stayed at Winter Wonderland for an hour or so before my friend caught a train back to Brighton and I retired for the evening. Now it's time to have some breakfast and have an early morning conversation with the concierge on what I should see and do while I'm in the area. What I like about London is that there is lots to see and do regardless of the weather and I plan on getting involved as it's the only reasonable thing to do. I will note that I'm loving the location here, you're steps away from all the action but when in your room the madness feels miles away.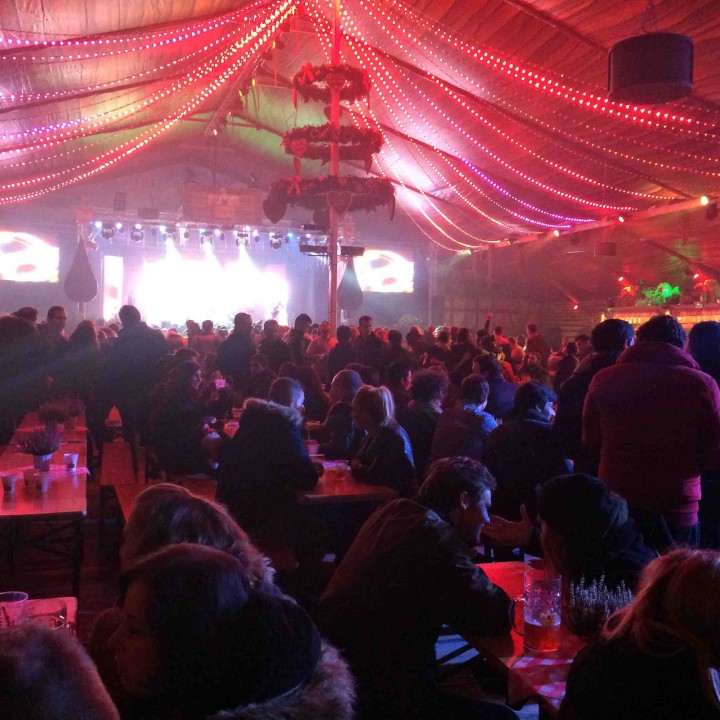 Huge thanks to Booking.com for hosting this campaign and at iambassador for managing it. That said, rest assured all opinions are mine as they always have been and always will be. The goal of the campaign was for me to find the most epic accommodation possible in which to experience London and I believe I succeeded.
Tips hat,