HighLIGHTS of Fête des lumières in Lyon, France
Hello, hello SHABL!
Hope this post finds you warm and well wherever you are. I've got a real treat for you today – an extremely festive piece that certainly isn't boring but perhaps a bit girly for a manly gent like Robert to publish. It involves sparkly, colorful lights and lots of them. Why? Because I was lucky enough to have been invited to the Rhône-Alpes region of France a couple weeks ago to attend what is one of Europe's greatest winter festivals, Fête des lumières, in Lyon, France.
If you haven't heard of Fête des lumières (Festival of Lights), that's okay. I hadn't either. What I found when I arrived though absolutely blew my mind. This four-day festival that usually takes place around December 8th is essentially a huge "thank you" party for the Virgin Mary that dates back to 1643 when the plague hit Lyon. The people of the city vowed to commemorate her should they survive, which they did, and so began this tradition of honoring ol' Marie annually.
In 1852 a statue of the Virgin Mary was erected up on Fourvière Hill and an unveiling ceremony with flares and fireworks was planned for September 8th, her birthday. Sadly the Saône River decided to overflow that day and flood out the site where it was set to take place so they pushed it back three months to December 8th, the date of the Immaculate Conception.
Wouldn't you know, come December 8th a huge storm hit the city and once again everything had to be cancelled and postponed; however, when the weather started to clear up towards the end of the day, the people of the city decided to take matters into their own hands and just lit their own candles and took to the streets to celebrate anyway. This tradition has remained in tact ever since and over the past 14 years has transformed into a massive urban light festival where lighting engineers, designers, video makers, graphic artists, architects and sculptors from around the world showcase their work.
For four nights Lyon's streets are packed, I mean jam-packed, with visitors and vendors selling everything from vin chaud to tripe risotto to-go. While Fête des lumières is not related to Christmas whatsoever, it certainly feels like it and hands down one of the coolest festivals I've seen. For any of you who have visited Disneyland prior to 1996 –  think the Main Street Electrical Light Parade on steroids. I really don't know how else to describe it so rather than try, here are visuals to show you some of the highlights.
Three Illuminated Dresses
The Dragon King
Light In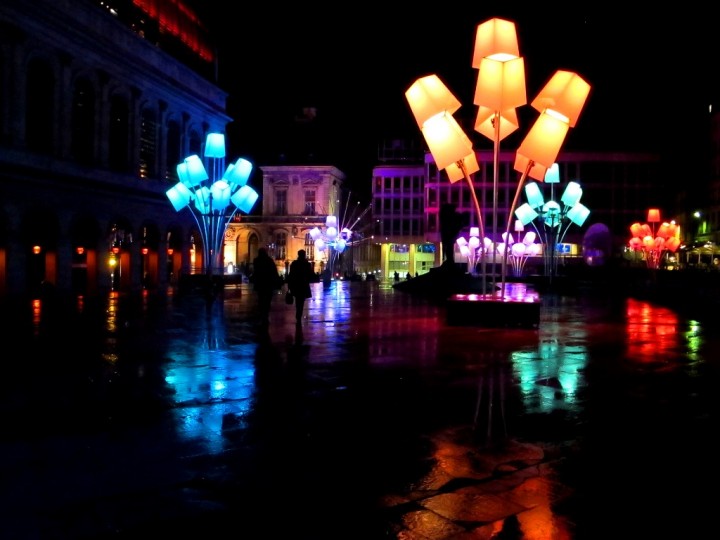 Highlights
 Magic Cube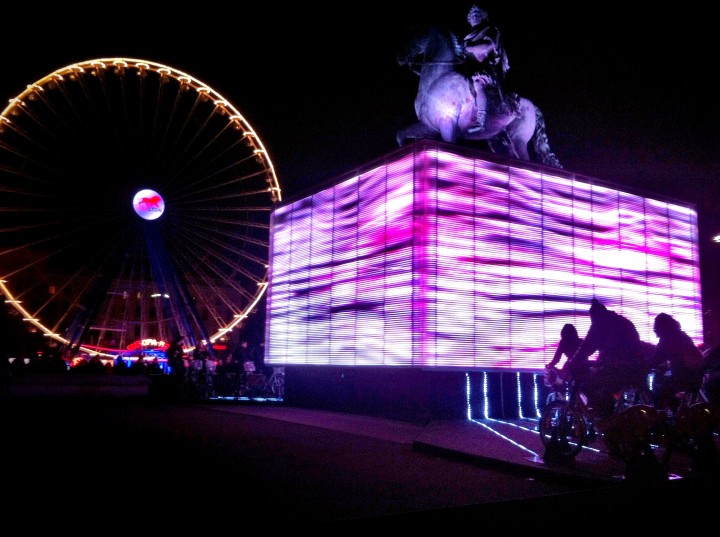 Roman-Tyca
Corazon by Agatha Ruiz De La Prada
Oriflammes
The Chrysalises of Saint-Jean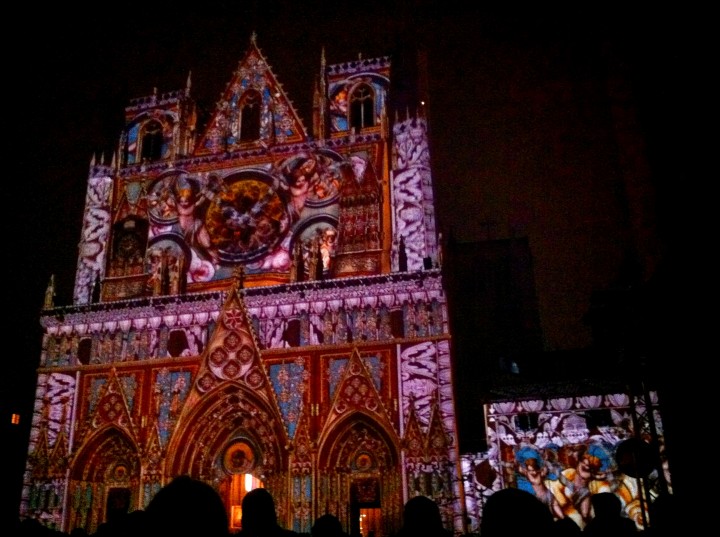 The Bronx & The Hives
Ok, ok…though not an official part of Fête des lumières, The Bronx and The Hives show that took place on December 6th at Le Transbordeur should have been. GREAT performances by both bands and quite a few lights.
Would like to take this opportunity to thank Rhône-Alpes Tourisme and Magellan PR for inviting me to join in on the fun. For more information on Fête des lumières, make sure you visit the festival's website.