Gordon & Frishman Beaches in Tel Aviv, Israel at Sunrise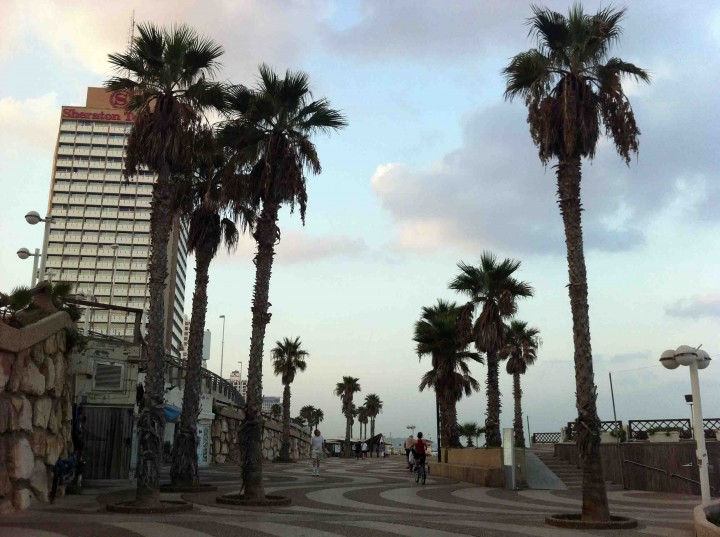 Greetings,
I'd love to spend more time in Tel Aviv as I'm really liking the feel to this place but I'm outta here in an hour. Considering Tel Aviv is something like 10 hours ahead of Victoria, I didn't sleep at all. At about 6am I decided that even trying to possibly fall asleep would be asinine and the only logical thing to do for a gent like myself is go randomly explore some beaches beneath my window. Forget the cons, the pros are that I was awake to check out Frishman & Gordon Beaches just after the break of dawn. Frishman Beach was my favorite.
Sometimes a short stay is a great reminder for everything in your life… That reminder is that we're not here forever, so do what you wish to do now as you may never get another chance… Suffice to say this beach is busy from the moment that sun starts to rise. It has people of all ages jogging, swimming in the ocean as well as this massive length pool which seemed packed. It had groups of people training together and one of those outdoor workout stations that mainly uses body weight, I love those things.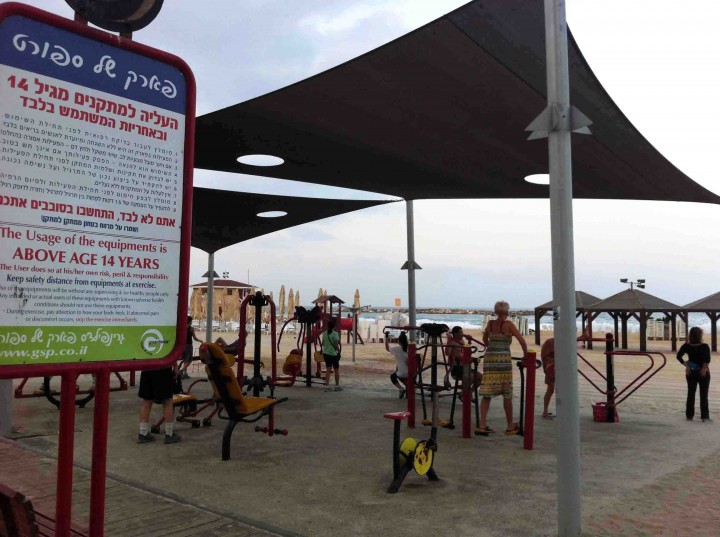 Also know that this whole strip is lined with large hotels and lots of restaurants. Gordon Beach is directly in front of Herods Hotel while Frishman Beach is slightly to the left if you were looking at the Mediterranean Sea. I had heard so many good things about Tel Aviv and although I'm only here briefly, I'm understanding what people were talking about. This area also has all these cool looking outdoor patio cafe's lining the beaches which look like they could be most interesting when the right crowd shows up.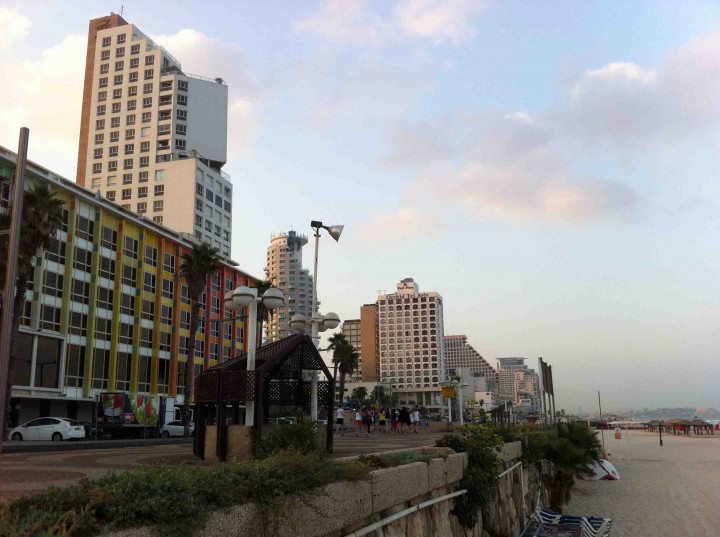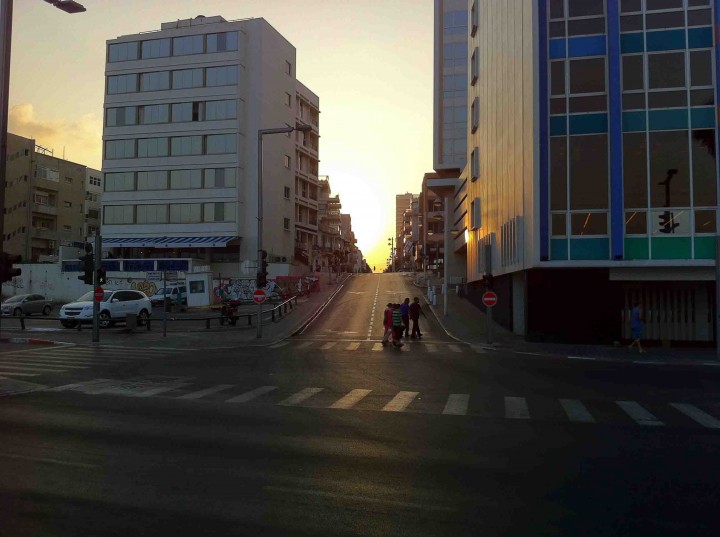 I wonder how much an apartment costs to rent here? I digress…
Tips hat,
P.S: Made a GoPro timelapse but started it WAY too early so it died, thing it will still turn out decent though.