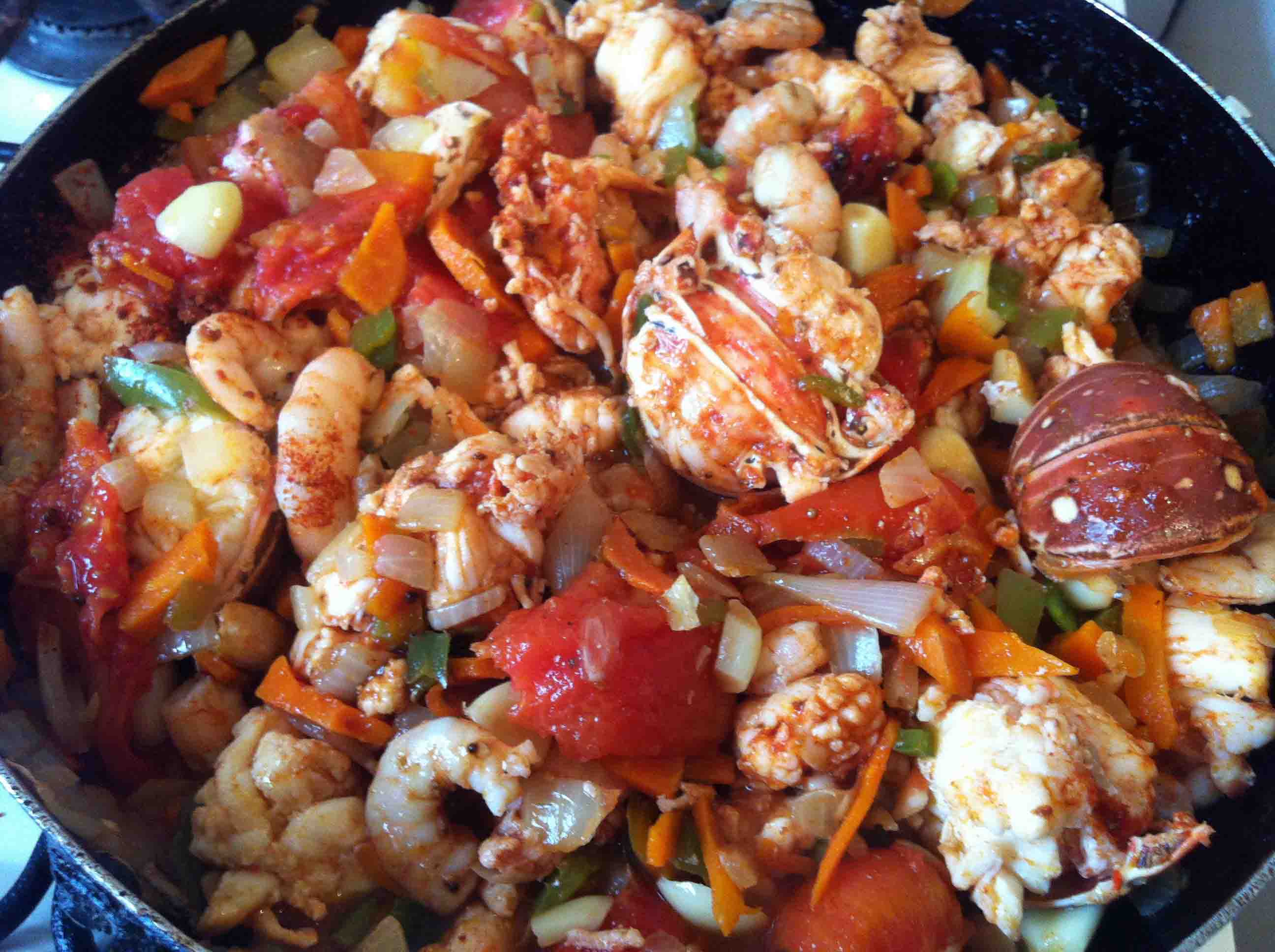 Good day,
It's Saturday night, time to watch a UFC fight or hit the streets in search of suds, rinse and repeat. If you're on a diet, now is the time to cheat as you kid yourself that you hate gluten and avoid wheat. From the land of those who enjoy a good beer, how about you enjoy a good "freezer fiesta" which is what goes down when someone leaves and decides to cook up everything left in their sea food stash in a most brash and rash manner.
Invited a three friends of mine and hooked up two others so 6 people enjoyed this curry made from spices bought in Durban, South Africa tht consisted of 2.5 pounds of lobster and half a pound of shrimp. Normally there is no point in freezing seafood but the lobster ban is still in full effect making the sale of lobster illegal. As a result you buy lots before the ban starts and just hold it in the freezer, it's the way to play it but no sense in keeping them if when you return the "lobster hunt" will be back in full force.
I'm leaving tomorrow, where did time go? Besides the trip to South Africa and quick "what up's" in Fort Lauderdale, Freeport, Ottawa & Boston, I've been on this island. For the better part of 2012 except for that 5 week window, I haven't even worried about traffic. While eating a mango and strolling through a friends acre he said "try and put your head in a Toronto traffic jam". Tomorrow I'm off to Managua to get a shave, haircut, teeth clean & do some shopping. After that it's time for Boston, Ottawa and then some crazy announcement following an even more egregious one.
It's time to start soaking up the summer in "El Norte".
Tips hat,