Round at Golf Club Bologna in Bologna, Italy
Greetings,
Today I had the pleasure of playing a round of golf at Golf Club Bologna. Having a golf course like this so close to the city is one of the many benefits of traveling to Bologna. This course was built in 1959 and is not only the oldest golf course near Bologna but the oldest golf course in the region of Emilia Romagna and the 23rd oldest of 400+ in Italy. The course was a real test of golf and I'm pretty sure that if my scorecard was getting graded by a teacher, I most certainly would not have made it on the honor role. To say it was challenging would most certainly be an understatement…
The course started as a blank canvas of sorts with only four mature oak trees and today, it's incredible the transformation that has taken place. The fairways are lined with mature trees and many of the fairways are very undulated so that all but the best struck shots will end up at the bottom making it decidedly more difficult to place your ball near the pin and score well. The first two holes were rather straight forward but once you got to number three you had better be warmed up. Should you send your tee-shot deep into the trees, consider it gone.
The greens roll true and are incredibly fast. It takes a bit of getting used to it and supposedly that's a remark made by most visitors to the course while the members remark at how slow all others are. In my opinion, the front nine is considerably more challenging than the back nine but you'll have to strike the ball well on either one if you wish to score decently. The course at Golf Club Bologna is a real test of golf to say the least placed in a most picturesque of settings.
The highlight of my round was making a birdie on the 11th hole which was a par 5. I played through this group of gents and hit a drive right on the screws. Following that I struck a four-iron well followed by a wedge and was left with the ball sitting five feet off the green. Normally I'd chip but I didn't want to make the gents wait so putted and from the moment the ball left my clubface, it was going straight in. I thought it was a par until I just looked at the scorecard, I'll take that any day.
After that I teamed up with some gents from another club who live in Modena and we finished the round together. They agreed the greens were very fast and found the front nine quite the challenge as well. The fairways on several holes are quite tight and if you're not having a decent day from the tee box, your chance to score is gone before you even size up your second shot . Afterwards I enjoyed some pasta on the patio outside the clubhouse with a cold beer while watching members practice their putting and warm up on the driving range.
I really enjoyed this course and would love to play it again sometime now that I'm a little more prepared for what's to come once you set foot on the first teebox. That said, if you have some decent length off the tee, are striking the ball well and confident in your putting abilities you have nothing to worry about except what you're going to order for lunch after the round; I recommend the funghi dish. The course was in immaculate condition and a real treat on a sunny September day with what could best be described as perfect weather to be on the golf course.
You'll probably leave feeling great about your game or humbled, I experienced a mix of both.
This was my second game of golf here in Emilia Romagna and hopefully not my last, the region has 40 courses and lots more to do besides golfing from cooking classes to test driving super-cars such as a Ferrari, Lamborghini, Masserati and more. Big thanks to my new friends at Emilia Romagna Golf for their hospitality; very much appreciated.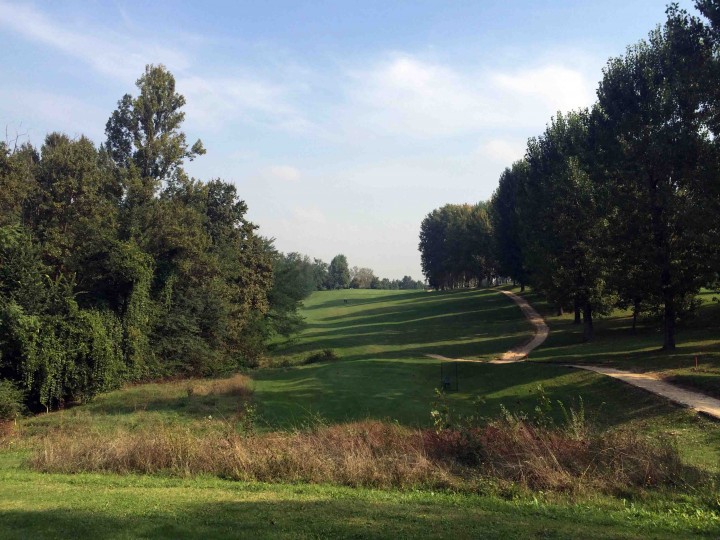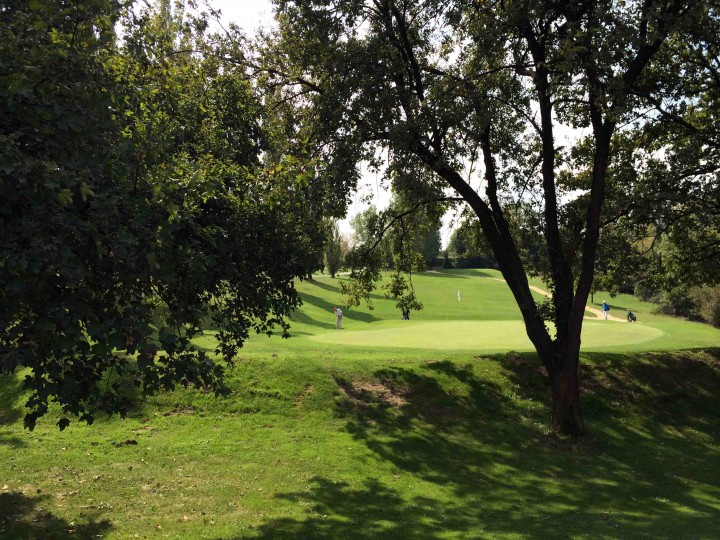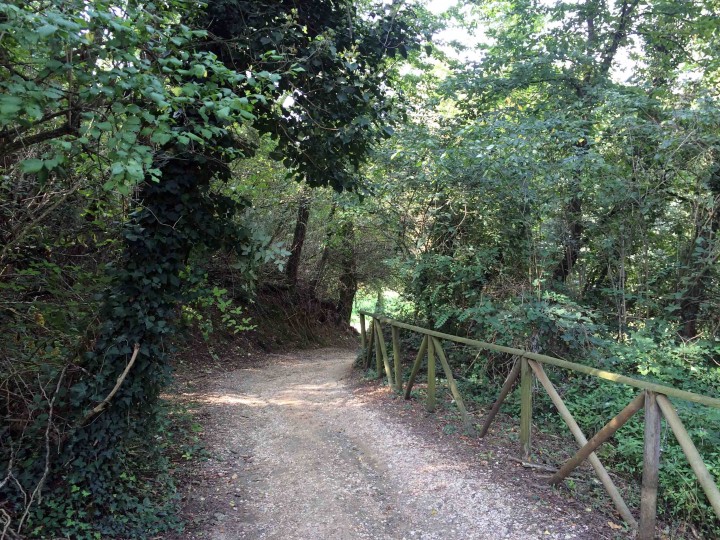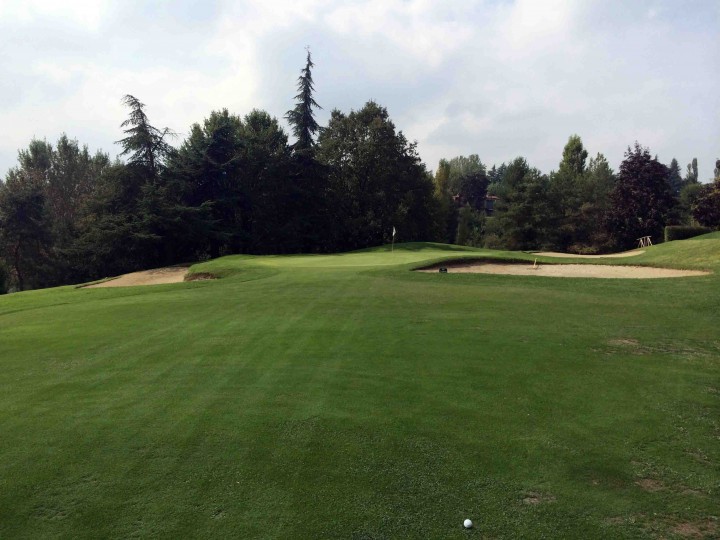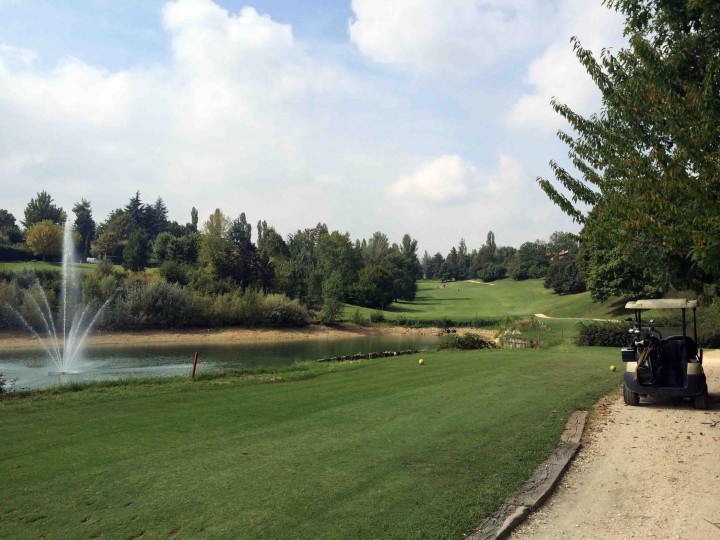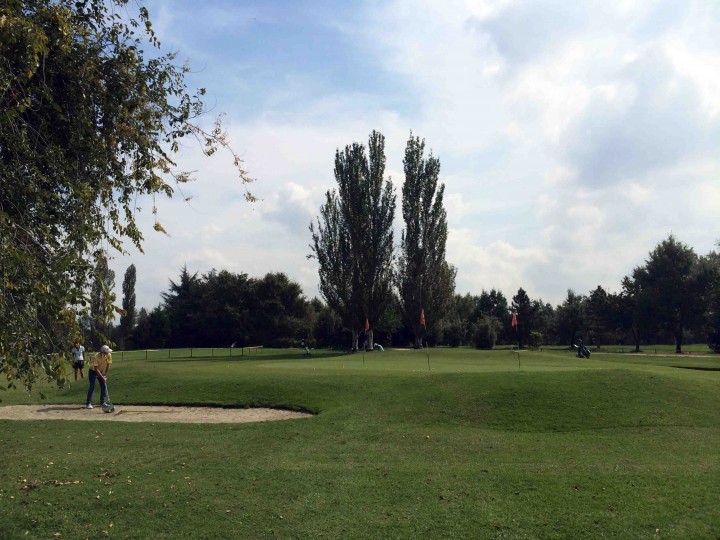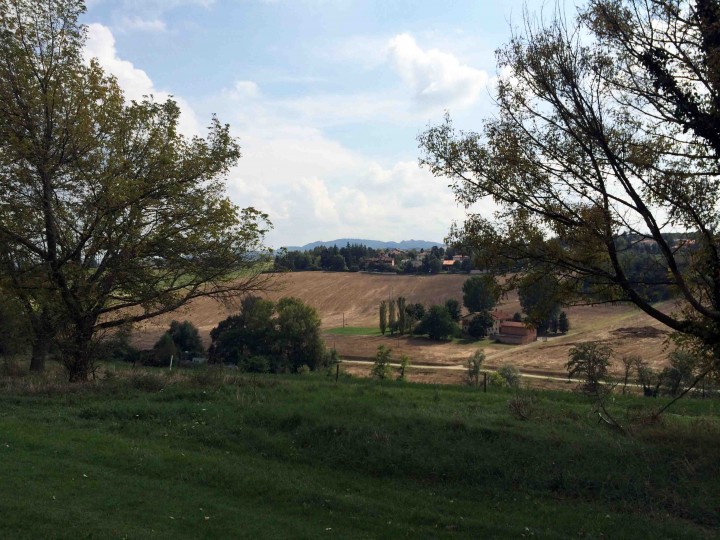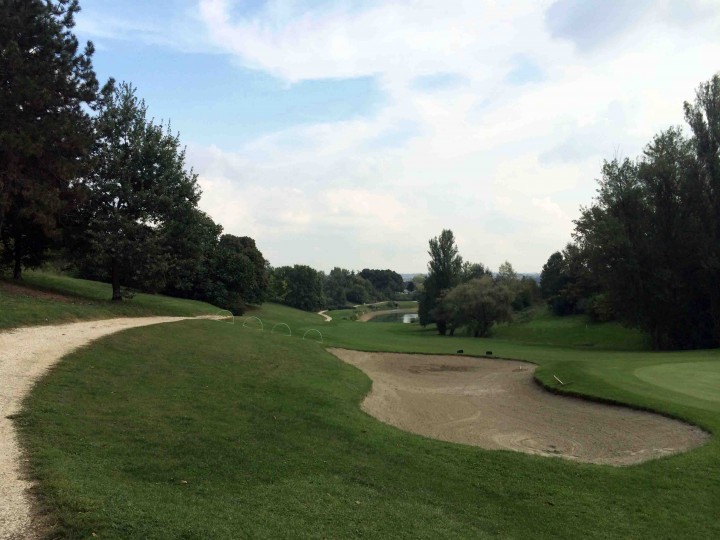 This post is from the Blogville campaign, created and managed by iambassador in partnership with Lombardy Tourism and Emilia Romagna Tourism. That said, obviously all thoughts are my own as they always have been and always will be.
Tips hat,