In Los Angeles? Get Yourself to The Getty!
Hello SHABL,
I'm writing this post a little embarrassed because it's about my first trip to The Getty Museum in Los Angeles.
Why embarrassed, you say? Well, first of all, because visiting this museum is FREE and free tourist attractions in Los Angeles are pretty much a rarity these days so for someone to pass up an opportunity like this is just plain lazy (that was me). Second reason is perhaps worst of all…The Getty is literally 6 miles from where I lived for nearly a year. I'd see it up there on the hill almost every day and be like "Yeah, yeah…I will go this weekend". Never happened.
So the last time I was in LA I decided to stop lying to myself and actually make this 6 mile trip. Lately I've just been doing weekend getaway from Los Angeles and not exploring the city much. Let me just start by saying I set off on this journey a bit late, at 3:45 on a Friday afternoon. For anyone who is familiar with Los Angeles roads at 3:45 on a Friday afternoon…yeah.
I immediately regretted my decision once I saw what I was getting myself into but it was too late to turn back. 45 MINUTES LATER (and remember, only 6 miles away), I finally made it to The Getty's parking garage. This is where I should mention that although visiting the museum is free, it costs $15 to park there. Depending on how many people you are with this could still work out to be a dirt cheap museum visit; however, if you go alone and want to avoid paying the $15 then you should look for somewhere free to park near a Metro Rapid Line stop where you can hop on the 761 and get dropped off at the main gate on Sepulveda Boulevard. You could also walk or ride a bike, but I guess that would entirely depend on where you were staying in this sprawl of a city and your stamina.
By the time I made it up the hill, it was 4:30 and the museum closed at 5:30. Cool.
No, but it really was cool. Between you and me, I didn't even look at one exhibit while I was there because I was too enthralled by the museum's architecture and surrounding views to care about what art I was missing out on inside. Not to mention the sun was beginning to set and if you're into photography like me, you know you gotta snap those magic hour shots while you can.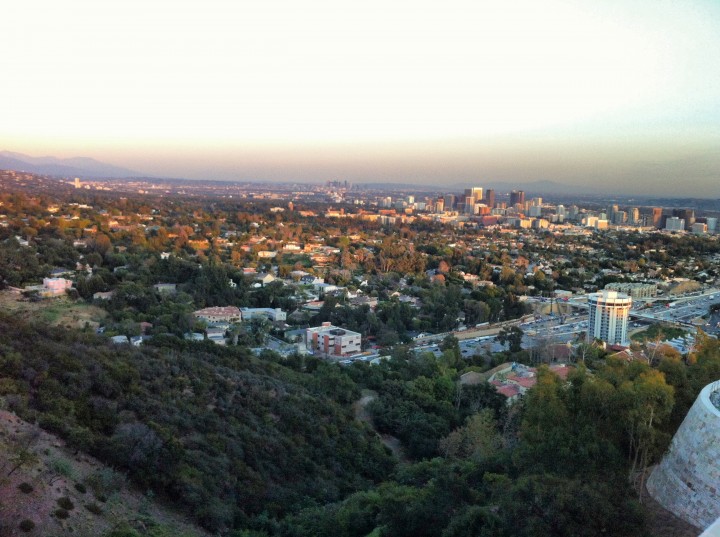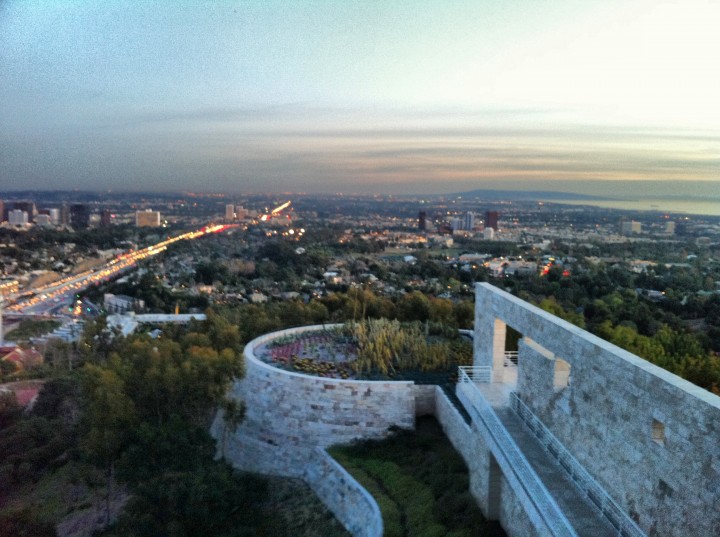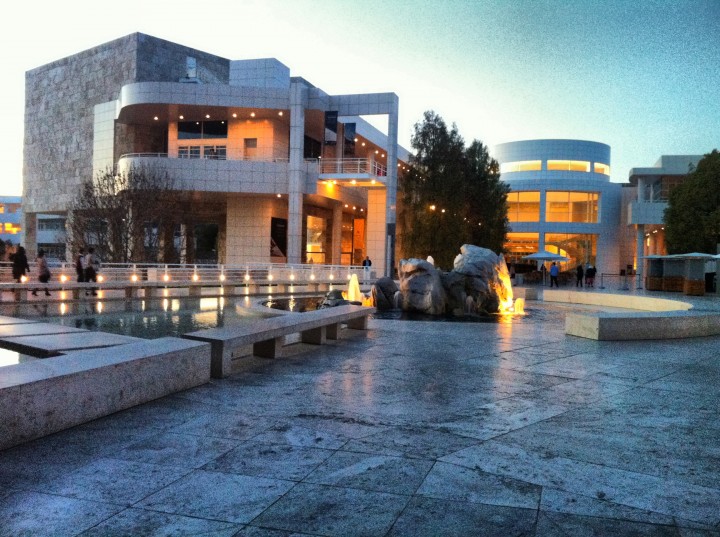 So, the moral of this story is GET YOURSELF TO THE GETTY if you have the possibility. It's free, it's beautiful, and if it's a clear day, you will most definitely have amazing views of the city. I will be back in Southern California soon and will for sure be going again and giving myself more time so I can check out the interior as well. It seemed like a mission and sitting in a ridiculous amount of traffic almost made me believe it wasn't worth the hassle, but in the end, I couldn't think of any better way to have watched one of my last sunsets in Los Angeles.