Zadar Croatia – Love at First Sight
Greetings, let us talk about Zadar Croatia.
I'm the kind of gent who knows what he likes. If you wanted to buy a house you'd be smart to visit at least a hundred open houses before finally making the biggest purchase of your life. I had an good feeling about Zadar Croatia from the moment I got there, it was kind of life love at first sight. When it comes to places to live, the more places you visit the more you'll know what's right for you when you find it, yes?! When I got to Zadar Croatia that familiar feeling of I like you , I really like you and I might even love you came to mind…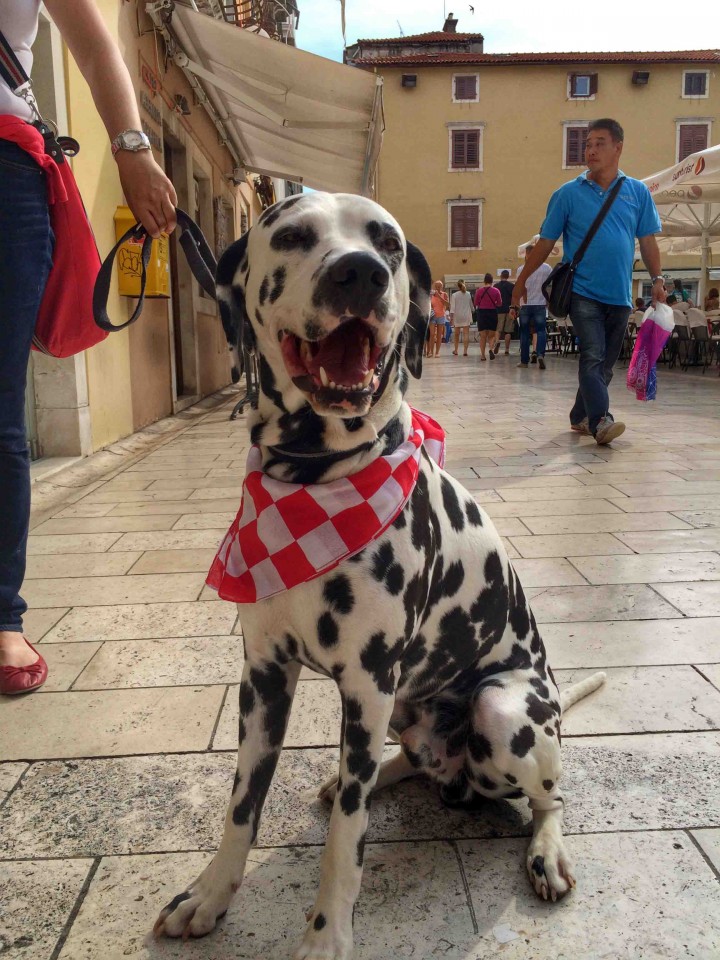 Zadar Croatia – My Experience
For starters, within 10 minutes of being in Zadar I started asking the lovely lady who was traveling with us on behalf of Croatia about apartments and such. You just know when you know and you know what?! It's a great feeling. Zadar is a the center of Zadar County and the historic center of Dalmatia while we're on the topic. Interesting enough, it' also the seat of the Roman Catholic Archdiocese of Zadar. I'm not going to fill your heads with any more history as it's not why you come here and and as always, I prefer talking about recent events still mulling about in my mind.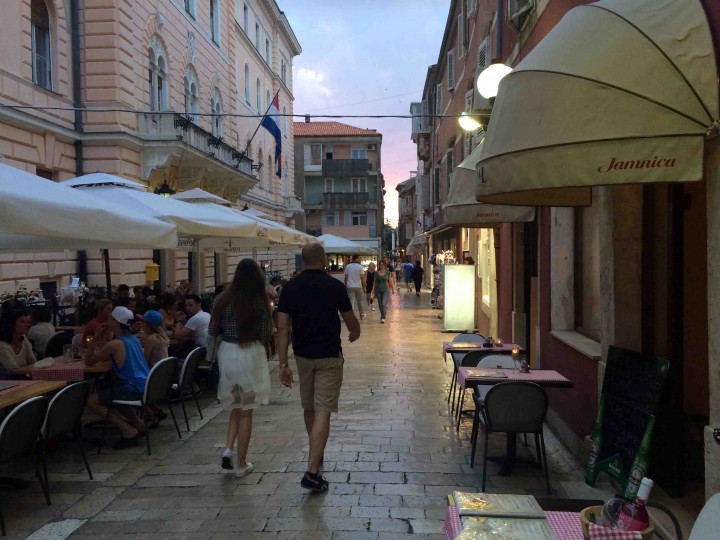 The streets are finely polished stone; it's like that as they have probably been there forever and over time the millions of footsteps have made them what they are today. It has an incredible seawall where kids and sailors alike jump off into the rough sea below. It has a sea organ which is something I'd like to see other places; basically it is these holes and when the tide is right it fills with water and the pressure blows  air through such said holes making all sorts of sounds. It was news to me and I'd be lying if I didn't momentarily look around for someone playing an instrument; true story.
Apart from that it just has a cool vibe to it and since it has Roman roots, lots of interesting and well preserved finds. Sadly, like many places it was destroyed in a terrible and unneeded war within recent history but lots is still there. The streets are lined with clever restaurants and the sunset is arguably one of the best I've ever seen. I was eating a delicious tuna steak on a bed of vegetables and I kept running back to get more shots; I thought I had seen it all until the sun got even crazier. It ended as a big red ball of awesome fading into the distance to bring on the darkness of night.
Check this out, the place had a boom in tourism and nearly everyone and their aunts / uncles and third cousins a dozen times removed took out loans to renovate their city center homes for rent. As a result there is a surplus of wonderful apartments for rent in the old city walls without enough people to take them. I heard some ridiculously low nightly rentals on 4 bedroom apartments. If you're going, get a hotel for the first night and ask around about apartments, you'll be surprised. I might even live there for a month this summer; the thought has been dancing in my mind for quite some time.
Lots to do in Zadar Croatia
There is a garden in Zadar Croatia, which I'll call "The Garden of SHABL Perfection" which sits above the city. The grass is ever so green, as green as my morning greens supplement and it has a cool breeze from the sea which never stops. It has nice views of a courtyard below and chill out stations built for those who wish to stop and smell the roses. Sure, lots of places like this exist but what makes this special is the music and company. It's got great electronic music that seems to never stop; mix that in with cool local Croatians and you have a winner. Can't find photos but one below is  on edge of gardens and offers a great view; would probably sit there.
I'm in Dubrovnik now in an apartment off the beaten path and loving it. That said, writing this makes me think how Zadar is where I'd base myself should I wish to live in Croatia as my Balkan base. Who knows really and only time will tell but before I go back to Zadar I've got further exploring in the region to do; if you're not sure why just reread my opening paragraph and it will become clear.  As a result, I simply can't just settle into Zadar even though if I took a magic 8 ball and gave it a great shake it would clearly say "All signs point to YES".
If you're doing a road trip from Zagreb to Dubrovnik or the other way around, definitely include Zadar Croatia. They have also just opened a lovely exhibit in the Archaeological Museum which is the second oldest in Croatia and one of the oldest in this part of the world. It's all about Roman times and I got a sneak peak; if you're in town you may wish to hit that up as well. Also don't forget to slowly sip some delicious Croatian wines while watching the world go by at one of the many restaurants or cafes…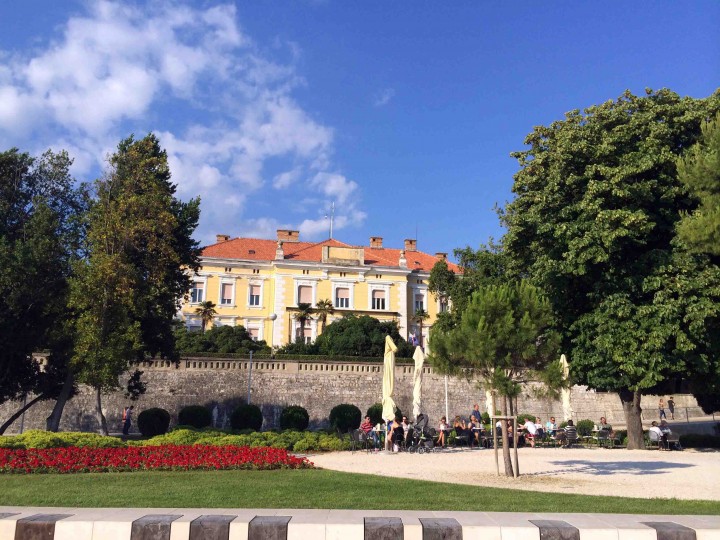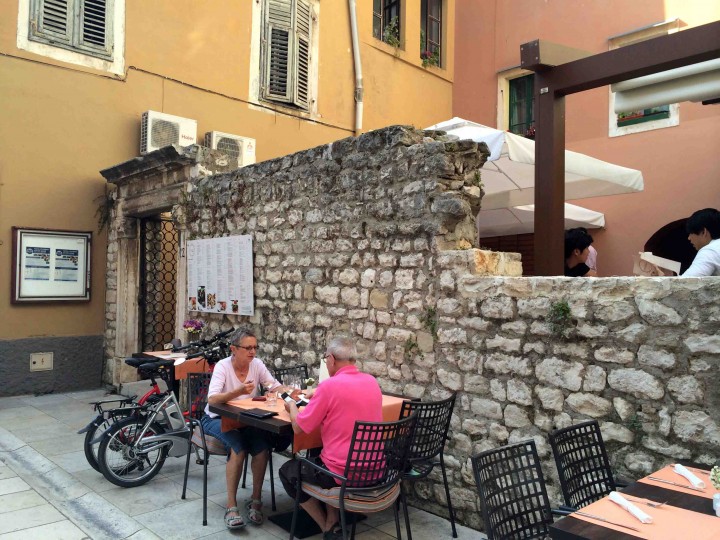 Tips hat,
P.S: If you've got a sweet tooth, hit up Vitlov Choclates; delicious stuff and cool guy.
https://www.youtube.com/watch?v=QDS0wRloIG8