Find the Perfect Camping Destination in Australia
Caravaners, backpackers, and cabin camping enthusiasts all agree that Australia is the ultimate camping excursion destination. Nearly 80% of Australians are planning a camping holiday, and that right there tells you that you are in for a real outdoor treat.
Pack your caravan (or your backpack) with all of your camping gear. This year we are taking advantage of everything that nature (and Australia) have to offer, and booking our campsites to secure our spot. Now, to choose the perfect camping destination.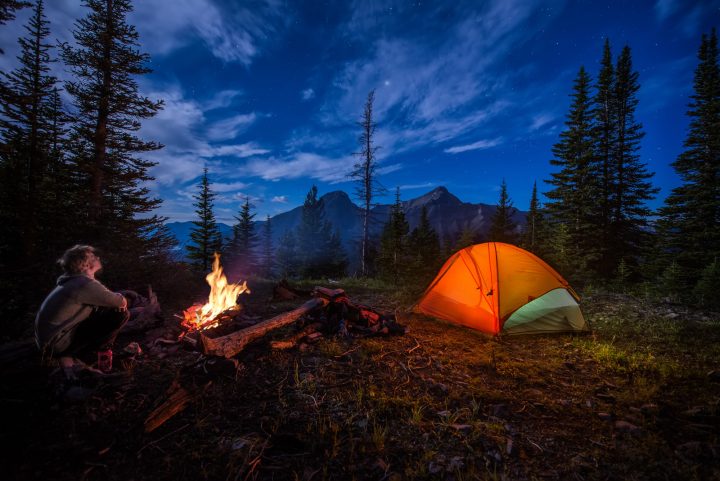 Riba's Underground Camping and Caravan Park
If you are looking for something truly unique, this is the spot. The world's only underground cavern camping is in an Opal mine just south of Coober Pedy. Underground tent sites start at $16 per person, there are also underground cabins for rent or above-ground caravan spots for those that don't wish to sleep underground.
Lake St. Clair
Come camp on the beautiful Lake St. Clair at the foothills of Mt. Royal National Park. Enjoy a relaxing trip packed with fishing, boating, swimming, biking, or hiking. Sites are reasonably priced starting at around $25.
Millaa Millaa Caravan Park
Are you hoping to check out some of Australia's most beautiful waterfalls? This caravan park puts you in a central location to Millaa Milla Falls, Ellinjaa Falls, and Zillie Falls. Cabins and villas are available for nightly rentals, but caravan spots start at $27 per night, and they are pet-friendly.
Ingar Campground
Located in the Blue Mountains, this campground is free on a first come first serve basis, offering a limited number of tent campsites. There is a $6 booking fee to stay at Ingar and must be registered ahead of time. There are toilets, picnic tables, fire pits, and a carpark to make your stay more comfortable.
Coastal Camping Destination
The country of Australia is a gorgeous island with a mixture of terrain including rocky cliffs, and sandy beaches. Australia has over 16,000 miles of coastline. Though not all of the coast is camp-able there are plenty of breathtaking spots both primitive and developed caravan park sites.
Great Ocean Walk
Are you ready to take the scenic week-long hike along the Great Ocean Walk? Don't forget to book your hike-in campsite (s) along the way! Exploring more than 100km of Australia's southern coastline is a hike you won't soon forget.
Tallebudgera Creek Tourist Park
This one is only for those looking to get a taste of eastern Australia's famous Gold Coast. This family-friendly park has it all from cabin rentals to waterfront full-service caravan hookup spots for $83 per night. Relax and get to know your neighbors when you are not out on the town.
Camping in the Land Down Under
It is hard to choose a single camping destination in Australia, yet at least one of these is sure to please. And, who is to say that you can't do an entire camping tour of the majestic.
The Land Down Under? Stay a while, and if you have any other queries about this beautiful land check out our other blog posts to explore virtually.