Feeling Free at Four Seasons Resort Mauritius at Anahita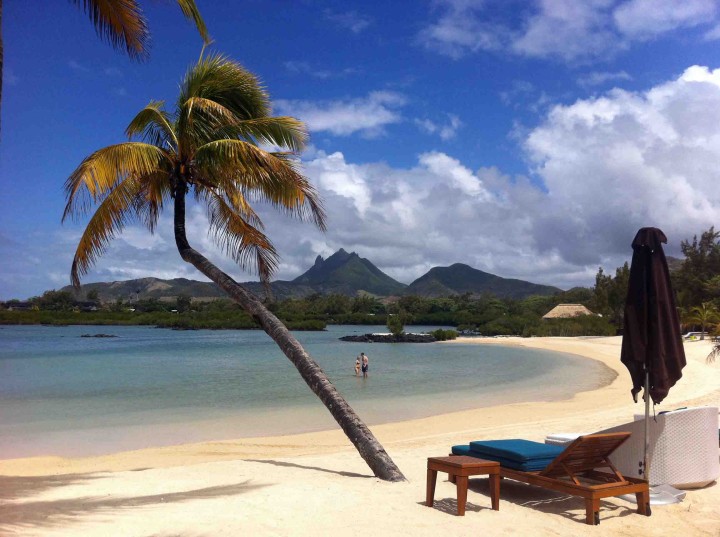 Greetings,
I'm writing this from the Presidential Suite at the Four Seasons Resort Mauritius at Anahita. Words can't describe this suite so I've decided to make a video that I'll release sometime in the next month that will cover not only this room but my entire sublime day on this surreal property. Today we're going to discuss a day and night at the Four Seasons. After a trip to the beach club it was off to the spa which left me wondering if I had ever really had a proper massage before in my life. Following that it was off for a late lunch on the links with a gregarious golf pro before drinks at the bar…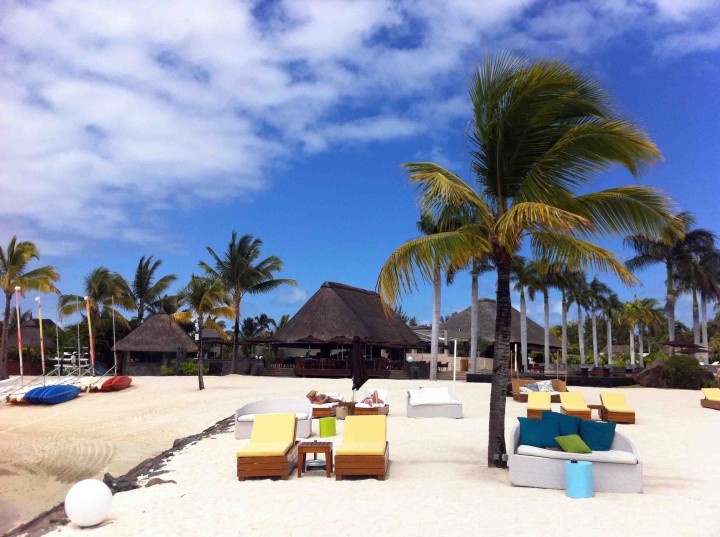 Before we begin, let me tell you a bit about this out of control piece of property, yes? It's celebrating its 5 year anniversary next week but the golf course has been here longer. It hast 136 pool villas and most of them are privately owned but Four Seasons manages them as the distinguished owners are only around a few times a year. It has a world class spa and a championship golf course besides part of it being situated on an island housing secluded beaches that will make your head spin. Moving on…
I checked into the resort at about 11am after a trip across the island. I was immediately greeted by the personality behind @FSMauritius who gave me a brief on what my stay entailed and informed me that I was staying in the Presidential Suite. If you follow this blog you'll know I covered one from my stay in Bali but never did I imagine that I'd be given the keys to such a place weeks later… This suite has everything and anything from infinity pool, countless chill out spots indoor and out, steam room, a bath that could double as a public pool, private seaside jacuzzi off the back of the master bedroom and of course a guest wing…
After getting settled, I made my way to the Bambou Restaurant area where it's basically a relaxation station with people from around the world catching some sun with wide smiles on their faces. Following that it was off to a small secluded beach where anyone and everyone would win points for a lifetime if they brought their significant other for the day even though they'd want to stay longer. Next it was off the spa, oh the lovely spa…
The spa at the Four Seasons is an experience in itself from start to finish. The lady who helped me had hands like a magician with the precision of a technician. It left me in a state of euphoria and what she did to my neck simply can't be described. You basically enter the area, fill out what you'd like while enjoying a delicious ginger, lemongrass and honey tea of sorts before being escorted to a private villa for the treatment. Nothing is overlooked down to what type of music you wish to listen to during the massage; I chose electronic lounge…
Feeling fresh I made my way back to the Presidential Suite where it was time to change into golf attire. Back in a buggy and to the front desk I went where I jumped in a shuttle to the Four Seasons Golf Club Mauritius at Anahita for lunch. I was running late from the massage so I met with the beyond gregarious, knowledgeable and all around awesome club pro named Keith and we hit the links. On the second hole a delicious club sandwich was delivered and we raced through the front 9. There are several cool holes and they all have their own name; my favorite was Ocean Drive.
The course itself isn't that difficult as it's quite open and you can really go for it. The issue has to do with the wind as it's quite a factor even on a calm day. You can tell by the way the lazy palms sway when you look up and how your ball moves 5-15 yards regardless of how well you think you struck it. If you can play a punch shot, this is definitely the place to pull it out. The course was designed by Ernie Els and they have tees named after him which are so far back it's almost unimaginable. The course is fair but will most certainly punish an errant shot; the real challenges are wind, length and avoiding the well placed bunkers.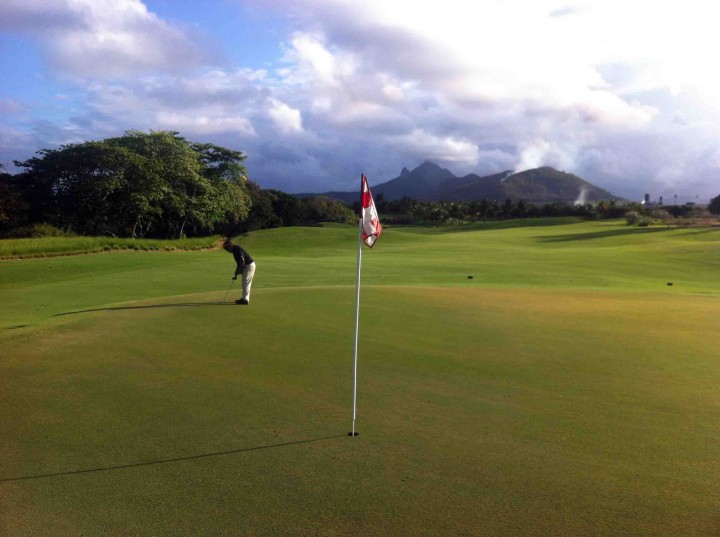 Following the round with a birdie on 18 and some clutch pointers it was time for the 19th hole with my new friend and the Golf Club's GM. We enjoyed some local beer while sharing foreign stories. The night ended with a cocktail at one of the bar before retiring to such said suite. I'm thrilled to be here as I'm sure you've detected from my tone but do wish I had company; this suite is massive and the possibilities are endless! Sadly, I'm leaving tomorrow morning and this will all feel like a dream but for tonight it's real and I'm off for a steam…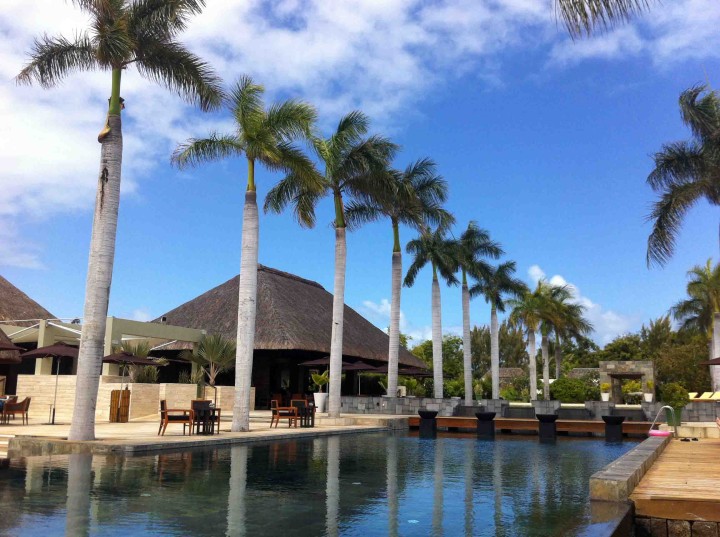 In closing, this #MyMauritius blog trip was created and managed by the fine people at iambassador and AHRIM in association with the Mauritius Tourism Promotion Authority and Air Mauritius. I'd like to thank them for the invitation to partake in this campaign; I'm thrilled to be on the island.
Tips hat,
P.S: If you have someone special in your life and you want to show them the very best, bring them here…
P.P.S: Stay tuned for a video blog coming soon(ish)…