Exploring London: Borough Market & View From The Shard
Good day,
I'm writing this from the lovely Mondrian Hotel here in London which is new as of this fall. My room has a great view of the River Thames and I'm in a brilliant mood. I met up with my friends Kirsten and Rachelle this afternoon and we spent our time strolling along the river, eating some delicious food at the Borough Market, which is one of the best places to eat in London. Spent the afternoon soaking in some spectacular sights from The Shard which just happens to be the tallest building in Western Europe.
My day started in West London near Hammersmith tube station and after a short ride I was at my hotel. We strolled along the Thames for a while enjoying the buskers and the great weather. I had not checked the weather in London before the trip whatsoever and bought a winter jacket as well as some boots; little did I know it was sweater weather and a pair of comfortable kicks would have done just fine. We were talking about sushi when this lovely couple interjected.
The couple were probably in their mid-fifties and suggested that we visit the Borough Market as it's where they were going now. They said we could sample a whole assortment of delicious local dishes and there was something for everyone. The ladies had already heard of it naturally and just like that our mission was to find the Borough Market. Upon arrival I saw this massive roast and the smells were intoxicating, I knew we had made the right decision. Borough Market s rather mainstream but there are plenty of alternative things to do in London as well. You could literally spend a lifetime exploring this city.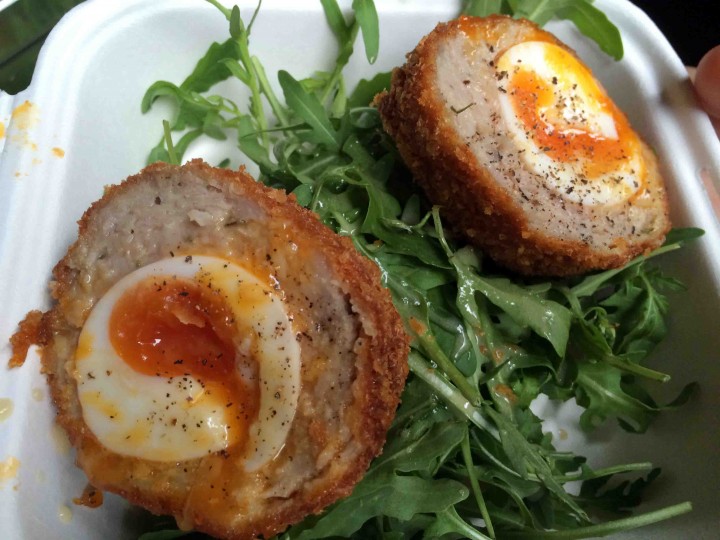 A word of advice for you, don't just eat the first thing you find even though it all looks great. Shop around a bit as your eyes will most certainly be bigger than your stomach and the selection is quite sufficient. Myself and the ladies ended up having some Scotch Eggs from Scotchtails after seeing a few others eating them and hearing some rave reviews. The line was large and I'm impatient but we waited and it moved quickly. What's cool is they are all about social media and if you follow them on instagram, they give you a pound off just like that; why not?! The eggs were delicious and very glad with my choice.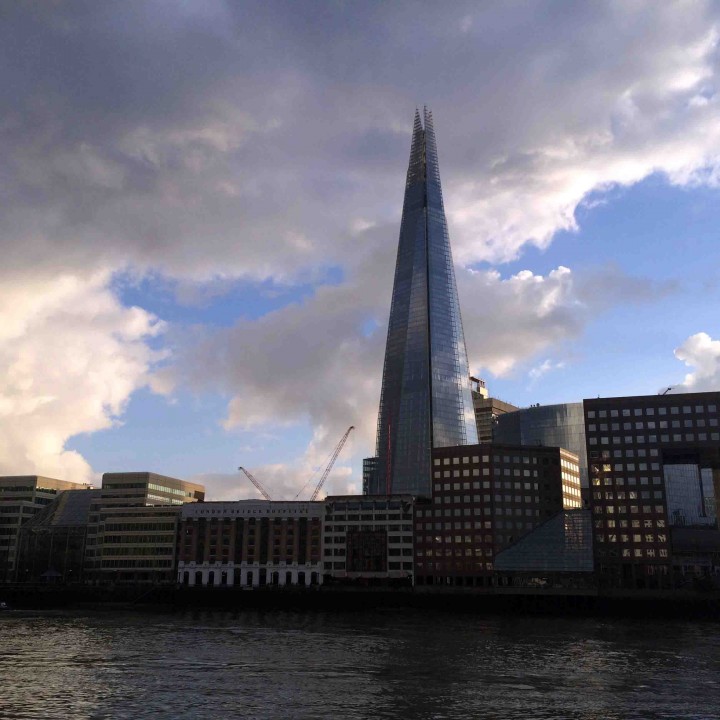 Apart from that, I sampled a few other things here and there but had a later breakfast so didn't get too deep into the market. You can also buy all sorts of meats and if I was living here, would have stocked up on some smoked salmon but that is neither here nor there. Afterwards it was time to experience The View from The Shard. The Shard is the tallest building in Western Europe and home to the Shangri La which needs no introduction. It goes up to 72 floors and with a pass, you can go there yourself.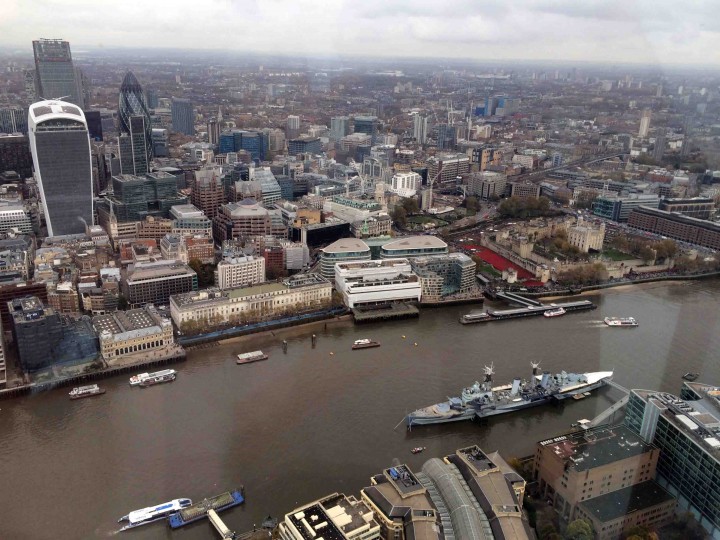 Sure enough it was quite packed and for good reason! The views were stunning and it gave me a whole new perspective on London. If you thought the London Eye was high up there, it has nothing on the view you'll see here. You can also enjoy a glass of champagne while there and it seemed to be quite the popular activity; delicious drinks always go well with great views, yes? We stayed there for awhile before coming back down to reality and hitting the streets.
The made our way to the Tower of London to see the poppies and it was quite the sight. I can't get over how busy London is and I'm loving the pulse of the place. Considering how much I've traveled, I've still spent very little time in London and besides a day trip I took last time I was in the area, this was one of the first times I really explored the downtown scene. Suffice to say the more I see of London, the more I like it. What I also quite liked was that it was mid-November and it felt like early fall…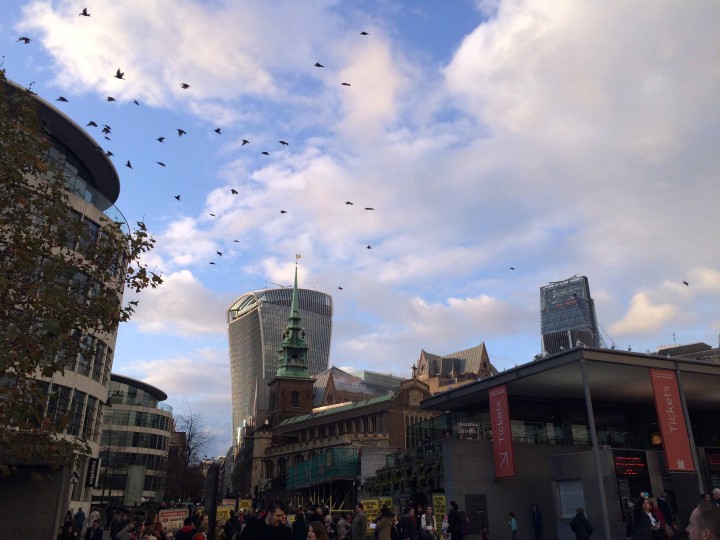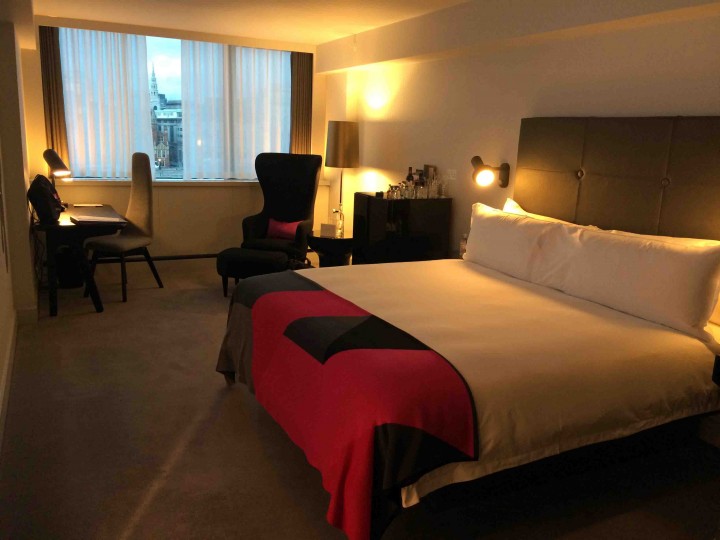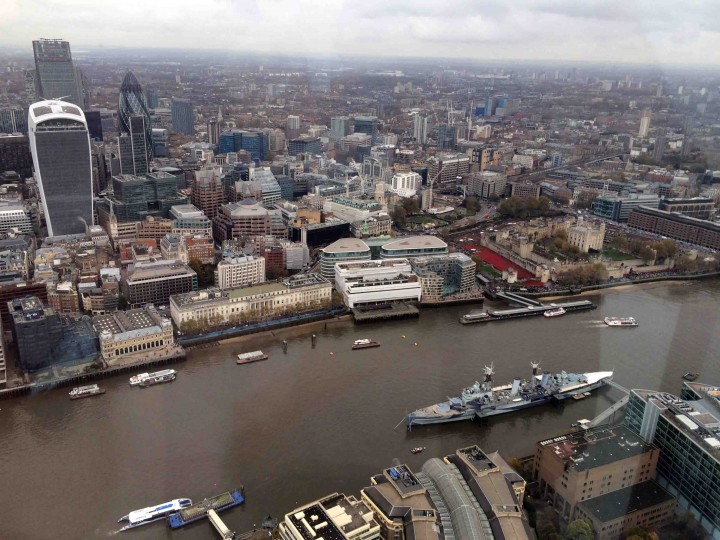 I'd continue but I'm ready to retire after a lovely dinner here at the Mondrian London and I'm off Chester by train first thing tomorrow morning. In closing, I'll note that if you do visit this hotel, be sure to check out their steam room; I've just returned from a session and it was outstanding.
Tips hat,