Good day,
I met up with some of my friends from Adriatic Luxury Hotels yesterday for breakfast and it was great to catch-up. Since my mom is in town they suggested I take her somewhere special for dinner with a stellar view of the old town; Victoria Restaurant was the place and let me tell you, solid experience that I'm very glad I got to share with her.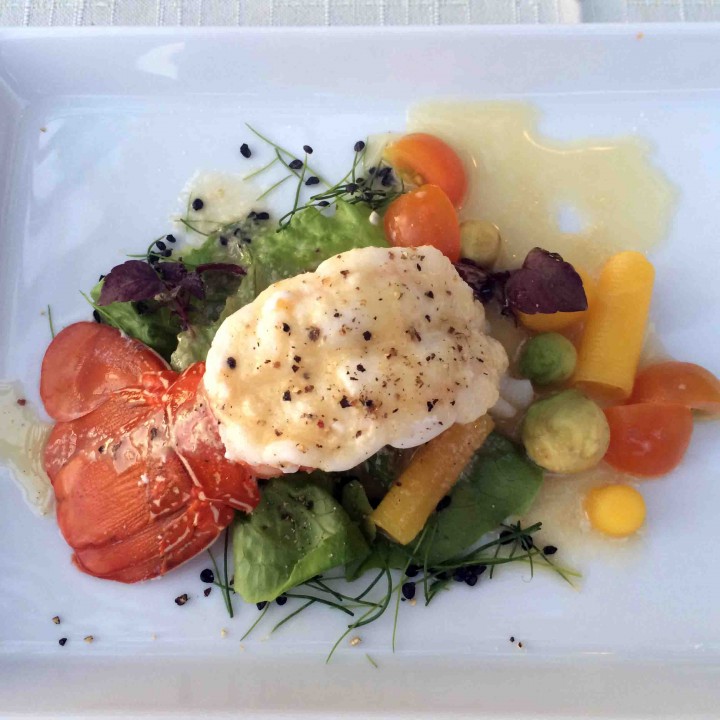 The restaurant is attached to one of their luxury hotels and is basically situated on this big stone patio overlooking the Dubrovnik Riviera. The view is of old town and since there is limited seating, it leads to an intimate feel with phenomenal service. Whenever you dine somewhere like this, I suggest you ask your waiter what their specialty is. I'm sick of Sea Bass but for some reason always order it when I'm near the sea; when the gent told me it was all about the meat, I smiled.
Supposedly the rack of lamb is highly recommended and that's just what I ordered, it was delicious and cooked to my liking. I also had their Lobster California for an appetizer which was right up my alley as it's been a while since I've been on the islands and had the pleasure. If you're with someone special, consider this restaurant; my mother was in heaven and she enjoyed the duck. Also, I have been incredibly let down with mojitos along the Adriatic coast but the one I enjoyed at Victoria was spot on.
In closing, hvala to Adriatic Luxury Hotels for the hospitality; appreciated.
Tips hat,