Dinner at the Courtyard Restaurant in Ottawa, Canada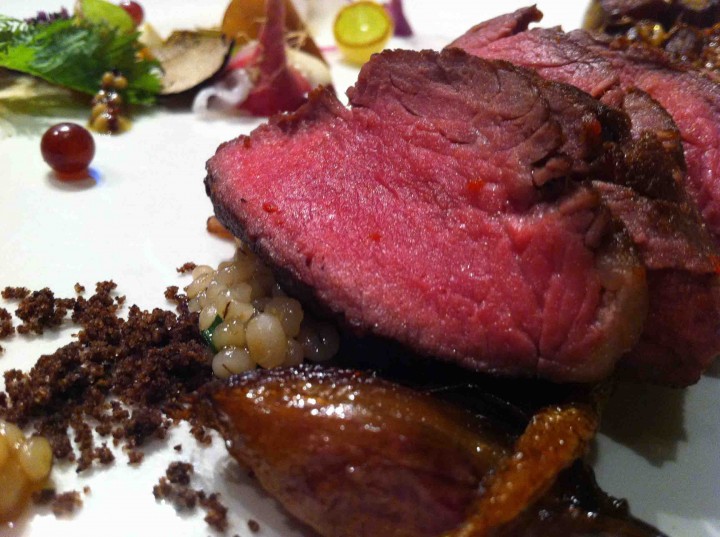 Greetings,
Yesterday I had the distinct pleasure of heading downtown to the heart of the Byward Market in Ottawa, Canada to dive into some delicious dining with my mother at the Courtyard Restaurant which is located in an old circa 1867 heritage building that backs onto a most wonderful courtyard. The building itself is made of stone and the dining experience is as much a pleasure and reason to visit as the fantastic food. If you're from Ottawa you've probably already heard of the place and it was the setting for what turned into a most memorable meal that my mother and I won't soon forget.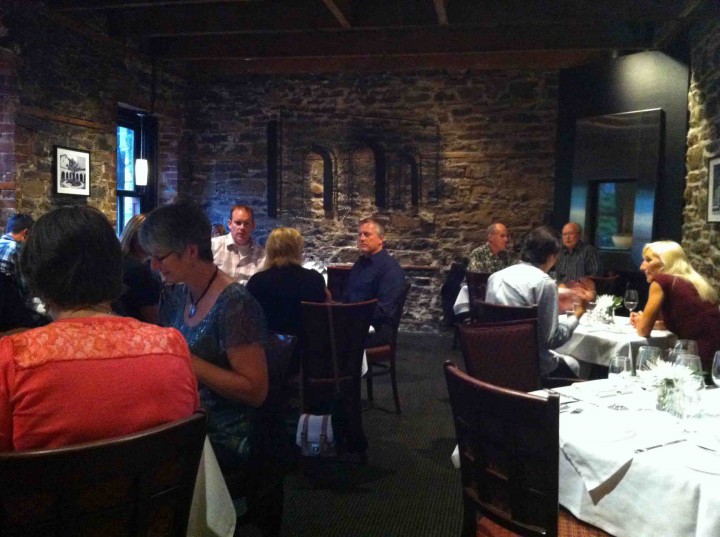 I've been there before, it's a class establishment and a solid choice to bring a significant other or loved one for a special occasion or perhaps a business dinner or the like. It's located in a beautiful courtyard and has a large patio for those sunny summer days that is literally next door to some of the cities more most amusing nightlife. I'd love to have taken a great shot of the patio area in full swing as I've had drinks there before but it was raining when we went downtown and naturally, the patios weren't what I know they can be.
Upon arrival we were greeted by the talented executive chef Murray Wilson and immediately I could tell he was very passionate about the food he creates. Naturally, I opted for the Chef's Tasting Menu as it's a no brainer… If you ever have the opportunity to have an executive chef cook for you what they're currently into, you don't need the menu. It's also there where you'll run into something splendid and special that can only be described as sturgeon chowder, yes sturgeon. The fish had a firm texture to it in a thick chowder and I thoroughly enjoyed the dish as much as the opportunity to try something completely new and off my radar.
Even though my order was set in stone, I couldn't help but peruse the menu after my mother had made her decision; on the appetizer menu the snow crab really snapped at me. The snow crab consisted of snow crab salad, celery, apple, avocado rocks, mango with chili syrup, lime and really hit the spot for this seafood lover. Suffice to say I was more than please that it was one of my dishes. It was a nice treat and I was also pleasantly surprised by the striped bass. The striped bass dish consisted of pan seared striped bass, sunchoke purée, sautéed sunchokes and pearl onions, hen of the woods mushroom jus, kale, marjoram, parsley and when I finished, I thought that was it…
Just when I assumed desert was coming and I was quite satisfied, some bison appeared on a well decorated plate. Murray had asked me if I was hungry at the onset so I was more than thrilled when the dish arrived and was cooked to my liking. I haven't had bison in quite sometime but am a fan of the slightly gamier red meats, especially when delivered on creatively and carefully crafted dishes. Each dish came with a wine pairing that once again I could only get distantly acquainted with as I was driving.
In the end, my meal consisted of 7-9 dishes with my favorites being the bison, snow crab and obviously the sturgeon chowder. My mother ordered the salmon and the way they poached it was as though they had found that elusive middle ground between well done salmon and sashimi. It wasn't just a meal but an excellent dining experience and our sever Tina was one of the wittiest characters I've met in a while, she definitely added to the atmosphere.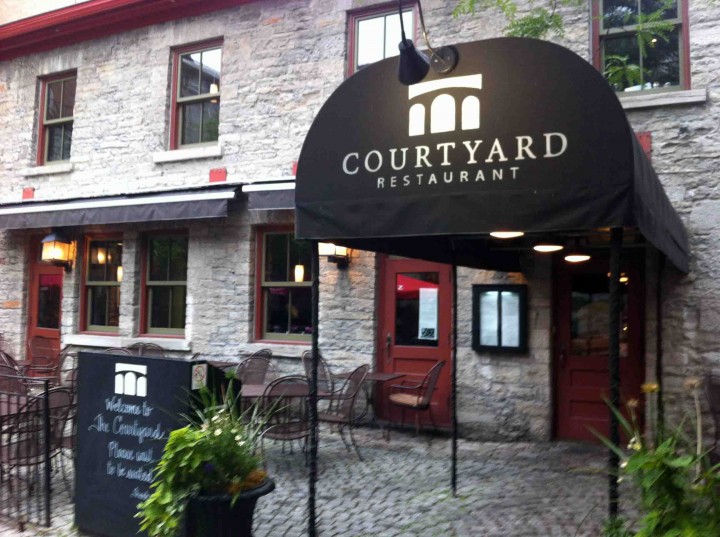 If you've read this far you already know I had a wonderful time and very glad to be able to revisit a place that I always had fond memories of. I'd like to thank the Courtyard Restaurant for their incredible hospitality, Ottawa Tourism for making it happen and Murray Wilson for creating some truly memorable dishes for my mother and I.
I'm notoriously not a dessert type of guy but their "coconut" which consists of carrot cake, coconut sorbet, young coconut, coconut water bubbles, lemongrass tea, thai basil is truly spectacular. Especially loved the addition of lemongrass, a personal favorite of mine and one of those wonderful items in the world that rejuvenates you.
Tips hat,